Your asset allocation guide – April 2017
We review March conditions and recommend overweight exposure in cash and alternative assets, with underweight positions in fixed interest, property and Australian equities, while keeping neutral exposure to international equities.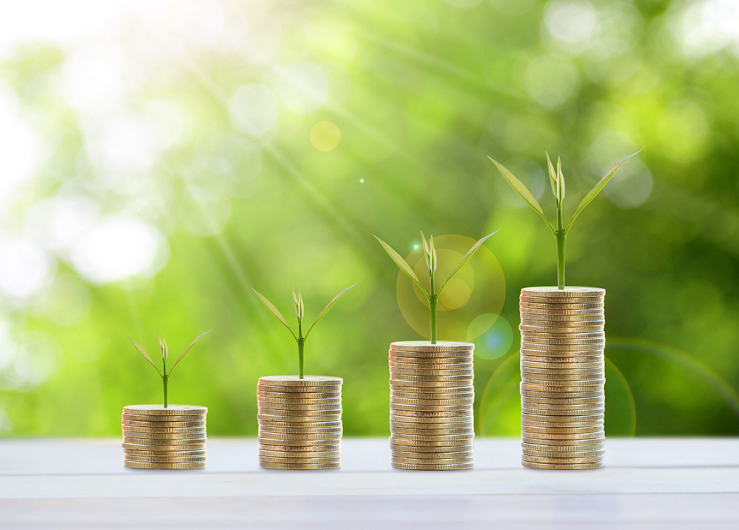 Cash
Australian bank bills returned 0.15% in March as three-month bank bill yields ticked up from 1.79% to 1.80% per annum over the month.
At its April board meeting, the Reserve Bank of Australia kept interest rates on hold, as expected.  The post-meeting statement from the RBA Board continued to paint a relatively optimistic outlook with the RBA noting stronger global growth.  However, they also noted the higher level of domestic unemployment but suggested it is too soon to determine whether this is part of an on-going trend.  The RBA also referred to the new macro-prudential rules from the Australian banking regulator, APRA, which give the RBA a little more scope to adjust interest rates without creating further risks of instability in the housing market and banking system.
We suggest:
Retain an overweight exposure.
Cash is preferred over government bonds for additional defensive asset exposure.
Cash includes at-call cash and short term bank term-deposits.
Cash holdings provide the ability to opportunistically buy other asset classes if there is risk asset sell-off.
Fixed Interest – Domestic & Global
Australian bonds returned 0.44% in March as government bond yields fell marginally in Australia as long term bond yields fell following the failure of Donald Trump to gain Republican support for his health care changes.  Over the month, the two-year Australian Commonwealth Government bond yield fell from 1.83% to 1.77% per annum and the ten-year bond yield fell from 2.75% to 2.71% per annum.
Internationally, the Bloomberg Barclays Global Aggregate Bond Index (A$ hedged) returned 0.03% as bond yields rose  in Germany following the European Central Bank's change of tone regarding tapering of its asset purchase program  In the US, 10-year Treasury bond yields rose from 2.36% per annum to 2.40% but they had traded as high as 2.63% intra-month before market disappointment over the Donald Trump's failure to change the US healthcare system.  Credit markets were a little softer as credit spreads on investment grade and high yield bonds rose marginally over the month.
We suggest:
Remain underweight fixed income (both domestic and global).
After the recent sell-off in government bonds, yields have been range-bound over the past couple of months.  However, we expect global bond yields to trend higher.
Investment grade and high yield credit still offers reasonable value given low default rates.
Alternative Assets – Defensive & Growth
The HFRI Fund of Funds Composite Hedge Funds index in US Dollars returned 0.07% in March with gains recorded across all the sub-strategies.  Equity long / short funds continued to produce the best performance, with returns of 0.6% in March taking calendar year-to-date performance to 3.6%.  Macro funds continued to struggle with a loss of 0.5% over the month and they remain 0.2% lower year-to-date.
We suggest:
Retain an overweight position to both defensive and growth alternative asset strategies.
Manager selection remains more important than strategy selection.
We expect that political uncertainty in the US and Europe should mean that market volatility and return dispersion will remain elevated in 2017 which should benefit some alternative strategies.
Property
Unlisted Australian core property funds returned 0.6% in February 2017 and 11.1% over the past 12 months. Average distribution yields have been falling over the past six months due to higher valuations, with yields currently 5.1% per annum comprising 4.8% for office property, 4.9% for retail property and 6.9% for industrial property.  Over the past one year and three years, office funds had the best performance with annual total returns of 13.6% and 13.3% respectively.  Australian property securities returned 0.6% in March, and globally they returned -1.5% in hedged Australian Dollar terms.
Institutional demand for commercial real estate remains solid, particularly prime properties in major cities.  Australian employment growth and retail spending are running at reasonable levels supporting the leasing market for office and retail properties.
We suggest:
Hold an underweight position in property as bond yields are expected to climb higher.
No preference for A-REITs over global REITs.
Where opportunities exist, favour direct and unlisted property over REITs.
We prefer office and industrial over retail property.
Australian Equities
The S&P/ASX 200 Accumulation Index returned 3.3% in March to reach a new two-year high helped by a major rally in defensive sectors. There were substantial rallies in utilities (+6.3%), healthcare (+5.6%) and consumer staples(+5.5%) emphasising that the demand for yield is far from over while consumer discretionary, industrials and energy stocks all enjoyed solid gains. The laggards included telecommunications, materials (with iron ore falling from its recent highs), and REITS.
One of the major influences on the Australian equities market was significant amount of cash currently available to investors and the large dividend flows coming in the next few months. The demand for yield plus moderation of the "Trump reflation" trade pushed sectors with high bond yield sensitivities higher.
As mentioned several times, while macroeconomic and geopolitical "tail" risks still exist, we still believe that this year will be characterised by aggressive sectoral and thematic rotation in response to the unpredictable US legislative agenda and the global response to it. The background of stronger global growth, seen through higher US and Chinese PMIs, are underpinning equity valuations, but the majority of earnings growth is still being driven by cost-out programs.
We suggest:
Retain an underweight exposure as growth outlook is lower than other markets and valuations are above fair value.
The sell-off in yield-sensitive stocks appears to have run its course.  Favour opportunities in cyclical industrials and resources sectors.
International Equities
Developed market international equities returned 1.0% in local currency terms and 1.9% in Australian Dollar terms.  Shares in the United States retreated from fresh record highs in early March with the Dow Jones Industrial Average Index falling 0.6% after Donald Trump failed to gain Republican support for changes to US healthcare laws.  European shares enjoyed a strong month of returns with shares in Spain 9.5% higher and French shares up 5.6% ahead of upcoming Presidential elections.  Globally, information technology stocks produced the largest returns, up 2.5% in March, but all sectors produced positive returns over the month.
Overall valuations now appear expensive in the United States but to some extent are offset by earnings growth expectations.  Valuations in Europe are more reasonable, but outside the earnings recovery in materials and financial sector stocks, growth rates are more subdued.  The headwinds for emerging market stocks, from Trump's proposed trade policies and a stronger US Dollar, appear to have abated.
We suggest:
Maintain a neutral exposure to international equities with no regional preferences.
Favour structural growth stocks, particularly in the IT and healthcare sectors.
Remain 100% unhedged as we expect a modest decline in the Australian Dollar (relative to the US Dollar) over 2017.
More from NAB