Your asset allocation guide – May 2017
We review April conditions and recommend overweight exposure in cash and alternative assets, with underweight positions in fixed interest, property and Australian equities, while keeping neutral exposure to international equities.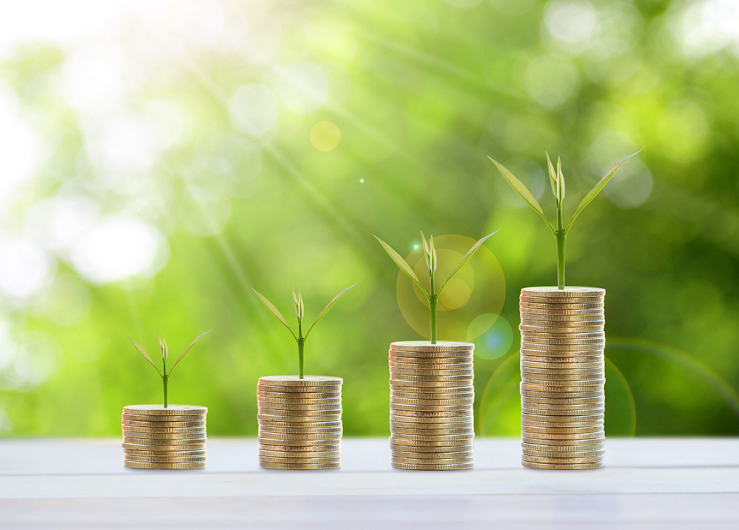 Cash
Australian bank bills returned 0.15% in April as three-month bank bill yields fell from 1.80% to 1.75% per annum over the month helped by the softer-than-expected inflation readings for the March quarter.
At its May board meeting, the Reserve Bank of Australia kept interest rates on hold, as expected.  The post-meeting statement from the RBA Board continued to paint a relatively optimistic outlook and the RBA expects economic growth in Australia to increase gradually to a little over 3% over the next couple of years.  The RBA continues to note that housing debt is growing faster than household incomes, though it expects APRA's recent supervisory measures to help contain risks from the high and rising levels of debt. This concern suggests no further interest rate cuts, all else being equal, though the RBA's forecasts and improving global economic backdrop do not suggest there will be any need to cut rates in any event.
We suggest:
Retain an overweight exposure.
Cash is preferred over government bonds for additional defensive asset exposure.
Cash includes at-call cash and short term bank term-deposits.
Cash holdings provide the ability to opportunistically buy other asset classes if there is risk asset sell-off.
Fixed Interest – Domestic & Global
Australian bonds returned 0.75% in April as government bond yields fell in Australia and other major markets.  Long term bond yields fell as investors unwound their reflation expectations in the US.  Over the month, the two-year Australian Commonwealth Government bond yield fell from 1.77% to 1.67% per annum and the ten-year bond yield fell from 2.72% to 2.59% per annum.
Internationally, the Bloomberg Barclays Global Aggregate Bond Index (A$ hedged) returned 0.74% as bond yields fell in the United States, United Kingdom and Japan.  In the US, 10-year Treasury bond yields fell from 2.39% per annum to 2.28% due to softer economic data and disappointment in Donald Trump's first 100 days in office.  Credit markets were a little stronger as credit spreads on high yield bonds fell marginally over the month.
We suggest:
Remain underweight fixed income (both domestic and global).
After the recent sell-off in government bonds, yields have been range-bound over the past couple of months.  However, we expect global bond yields to trend higher.
Investment grade and high yield credit still offers reasonable value given low default rates.
Alternative Assets – Defensive & Growth
The HFRI Fund of Funds Composite Hedge Funds index in US Dollars returned 0.56% in March with gains recorded across all the sub-strategies.  Event-driven funds returned 0.84% helped by strong returns from activist funds.  Macro funds, which have struggled with low volatility in markets, returned 0.20% bring returns for calendar 2017 back into the black at 0.12% year-to-date.
We suggest:
Retain an overweight position to both defensive and growth alternative asset strategies.
Manager selection remains more important than strategy selection.
Property
Unlisted Australian core property funds returned 2.0% in March 2017 and 11.5% over the past 12 months. Average distribution yields have been falling over the past six months due to higher valuations, with yields currently 5.1% per annum comprising 4.8% for office property, 5.0% for retail property and 6.8% for industrial property.  Over the past one year and three years, office funds had the best performance with annual total returns of 13.0% and 13.7% respectively.  Australian property securities returned 2.6% in April, and globally they returned 1.1% in hedged Australian Dollar terms.
Institutional demand for commercial real estate remains solid, particularly prime properties in major cities.  Australian employment growth and retail spending are running at reasonable levels supporting the leasing market for office and retail properties.  Over the longer term retail properties remains vulnerable to the shift to online shopping and the arrival of Amazon in Australia.
We suggest:
Hold an underweight position in property as bond yields are expected to climb higher.
No preference for A-REITs over global REITs.
Where opportunities exist, favour direct and unlisted property over REITs.
We prefer office and industrial over retail property.
Australian Equities
The S&P/ASX 200 Accumulation Index was up 1.03% in April 2017 continuing its recent rally.  The Australian equity market saw strong gains within the industrials (+4.1%), IT (+3.5%), healthcare (predominantly driven by CSL, +3.4%) and utilities (+3.1%) sectors. The telecommunications sector was down (-9.5%) with all major stocks falling sharply as fierce competition continued to impact projected earnings. Resources also fell (a more moderate -0.2%) with falls in iron ore offset by strong rises in coking coal prices which rose 46% in the wake of Cyclone Debbie. Energy sector stocks were down 0.6% after a late month sell-off in crude oil prices.
The Australian equity market has continued to grind higher driven by excess investor cash holdings and continued supportive global economic data with global inflation edging towards central bank target ranges. As global bond yields remain in a relatively tight trading range, the search for yield continues to support stocks with the combined attributes of dividend growth and sustainable pay-out ratios. The combination of low interest rates and modest earnings growth has supported further earnings multiple expansion which is approaching its limits in the banking sector.
We suggest:
Remain underweight as growth outlook is lower than other markets and valuations are above fair value.
The sell-off in yield-sensitive stocks appears to have run its course.  Favour opportunities in cyclical industrials and resources sectors.
International Equities
Developed market international equities returned 1.20% in local currency terms and 3.63% in Australian Dollar terms.  Equity markets were again led higher by a strong performance from European equities. This was, in part, due to the favourable reaction to the first round of the French election and the snap election called in the UK. The US markets were also up (S&P 500 +1%) and the NASDAQ Composite hit all-time highs. Investors seem unconcerned to the various geopolitical risks occurring around North Korea and the NASDAQ Composite was buoyed by a strong reporting season in the IT sector.
Overall valuations now appear expensive in the United States but to some extent are offset by earnings growth expectations.  Valuations in Europe are more reasonable, but outside the earnings recovery in materials and financial sector stocks, growth rates are more subdued.  The headwinds for emerging market stocks, from Trump's proposed trade policies and a stronger US Dollar, appear to have abated.
We suggest:
Maintain a neutral exposure to international equities with no regional preferences.
Favour structural growth stocks, particularly in the IT and healthcare sectors.
Remain 100% unhedged as we expect a modest decline in the Australian Dollar (relative to the US Dollar) over 2017.