Australian Housing Market Update: May 2017
Get the latest monthly update on housing market conditions around Australia.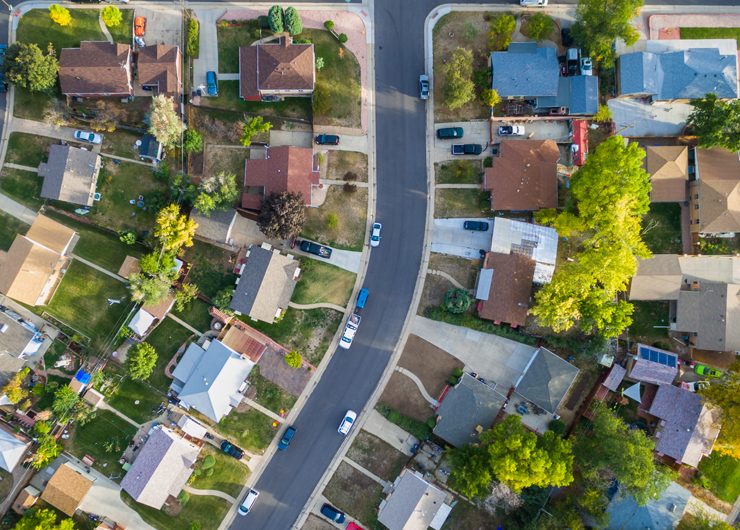 Welcome to CoreLogic's housing market update for May 2017.  The latest set of housing market indices showed a cooling in the rate of capital gain during April, with CoreLogic's combined capitals index slowing from growth of around 1.2% per month over the first quarter to just 0.1% over the month of April.  While the result demonstrates a stark slowdown in the pace of capital gains, we need to remember this is just one month of data, so it will be important to monitor the data flows to see if this recent softening develops into a sustained trend of cooling housing market conditions.  If the coming months show a similar soft to negative result, it is likely to be a firm indication that the housing market is moving through the peak of what has been a very strong and sustained cycle of growth.
The soft April reading was mostly due to a slowdown in the performance of the hottest markets.  Sydney dwelling values were unchanged in April and Melbourne returned a gain of 0.5%.  Both cities showed remarkably flatter results than what we have seen over recent months.
While the softer results hint at a slowdown in the housing market, other indicators are also suggesting April was a slower month for the housing market.  Transaction volumes fell in April, however this can be at least partially attributed to seasonal factors like Easter, school holidays and the ANZAC Day long weekend.  Transactions were also lower than the same period a year ago across most regions.
Another factor that can help to explain low transaction numbers is a slowdown in mortgage related activity.  CoreLogic valuation platforms recorded the lowest number of events per working day since July last year.  Considering CoreLogic platforms account for more than 95% of banking sector valuation instructions, the activity that flows across them provides virtually a real time indicator about mortgage demand.
The slowdown in mortgage related activity could also be partly seasonal, which is why we look at an activity measure based on the number or working days in the month, but there is also the fact that mortgage rates have been rising since August last year.  According to the latest RBA data, the average discounted variable mortgage rate for investor loans has shifted 25 basis points higher since August last year, which is equivalent to a typical RBA rate hike.  The three year fixed rate for investor loans is 30 basis points higher and discounted variable rates for owner occupiers have also shifted 10 basis points higher since August.
With household debt levels at record highs, it makes sense that households would be more sensitive to the cost of debt.  For investors, this sensitivity is compounded by the fact that rental yields are at record lows in Sydney and Melbourne and have trended lower across the other capital cities.
On top of rising mortgage rates, at the end of March 2017, APRA announced further macro prudential measures which mandated that banks couldn't originate more than 30% of new mortgages on interest only terms.   This new policy setting is likely to have the effect of pushing mortgage rates higher, despite a stable cash rate, and further disincentivising investors from participating in the housing market.
A slowdown in investment activity will inherently impact those markets where investors are more active than others.  Specifically, these measures are likely to dampen demand in the Sydney market, where the latest data shows investors comprise 57% of new mortgage demand across NSW, and Melbourne where investors comprise 46% of new mortgage demand across the state of Victoria.
Take a look at the national update or your capital city update by clicking on the relevant link below:
In summary, the Australian housing market is potentially moving through an inflection point caused by a range of factors.  While it may be too early to call the peak of the market, the coming months will provide a clearer indication as to whether the slowdown we saw in April was the result of seasonal factors or the start of a more sustained trend characterised by lower or even negative rates of capital gain.
The factors contributing to weaker growth include worsening housing affordability, rising mortgage rates and tighter lending policies from APRA as well as lenders.
On the housing affordability front, CoreLogic's latest indicators show housing affordability, based on a dwelling price to income ratio has never been this tough.  Using December data, the national measure shows the median dwelling price is 7.2 times higher than median annual gross household income, ranging from a ratio of 8.4 in Sydney to 4.5 in Darwin.
Alternatively, mortgage serviceability measures aren't quite as challenging thanks to the very low mortgage rate setting.  The typical Australian household is dedicating 30.5% of their annual gross household income to service an 80% LVR mortgage.  This measure was substantially higher in 2008, prior to interest rates falling.  At this time the same serviceability measure showed households needed to dedicate 51% of their gross annual household income to service a mortgage.
These two contrasting methods for measuring affordability highlight that one of the biggest hurdles for housing affordability is simply getting your foot in the door.  The deposit hurdle has become an almost unsurmountable challenge for some buyers due to the fact that incomes have risen at a far lower rate than housing prices.  Add to that the costs of purchasing such as stamp duty, conveyancing and inspections and it becomes clear why first time buyers are such a small component of the market in regions like Sydney.
Despite a stable cash rate since the latest cut in August last year, mortgage rates have been nudging higher.  Investor rates are 25 basis points higher on variable loans and 30 basis points higher on fixed rate loans.  Higher mortgage rates, coupled with rental yields around record low levels and strict servicing criteria from lenders is a recipe to slow down investment demand.
Add to this the latest round of APRA regulation which will make it harder to secure an interest only loan and probably place further upwards pressure on mortgage rates, and it is looking more likely that the housing market will be slowing further over the coming months.
The next few months will make for interesting analysis.  If you're interested in tracking the housing markets performance in more detail, check out our wide range of research products and tools at www.corelogic.com.au
More from NAB: