Australian Markets Weekly – Offshore investors less negative on Australia

Offshore investors less negative on Australia
 An important week as Australian markets prepare to wind down for Xmas and the summer holidays, with the MYEFO Budget outlook on Tuesday expected to reveal a mild worsening in this year's deficit to $38bn and to bring to account lower long-term growth assumptions. In other Australian news, the December Board Meeting Minutes are expected to be a non-event, with the RBA seen as comfortably on hold, while the RBA Governor's annual AFR "Christmas interview" may be released Friday night Australian time. It would not surprise to see the Governor once again comment that the $A is somewhat overvalued, given recent declines in commodity prices.
The big event is of course what is expected to be the first interest rate since June 2006 by the Federal Reserve (6am Thursday Australian time). Markets are most interested in any clues about the further pace of tightening beyond the first move, though in truth the trajectory is likely to be data dependant. In meetings last week with major US investors, we encountered a number of investors of the opinion that US data would continue to surprise markets on the strong side in coming months.
A report on this US marketing trip is our special focus article this week, with investors generally looking for a slow rate rise trajectory from the Fed; less negative on the Australian economy than in recent months as the data continues to surprise; quite pessimistic on the Canadian economy and CAD; looking for the Chinese currency to continue to depreciate; generally happy with the view that the RBA will not cut rates further anytime soon (but many thinking this would be a positive for the $A – NAB disagreed and continued to look for a further decline). We also discuss views about how the US$ will trade out of the first US rate rise.
Our core views remain of no change in Australian cash rates, and a further decline in the $A to US$0.68 in the first half of 2016.
For full analysis, download report:
• Australian Markets Weekly: 14 December 2015 (PDF, 240KB)
For further FX, Interest rate and Commodities information visit nab.com.au/nabfinancialmarkets
About the Author:

Ivan Colhoun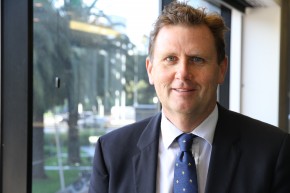 Ivan Colhoun is Chief Economist, Markets for National Australia Bank. He joined NAB in November 2014 and is responsible for the Australian Economics function within the Global Markets Research team. Ivan has had a long and varied career in Economics. He received a Bachelor of Economics with Honours from the University of Tasmania and commenced his career at the Reserve Bank of Australia. He spent 15 years at Deutsche Bank finishing as Chief Economist for Australia and Head of Global Markets Research for Australia/NZ, before following his passion for aviation by joining Qantas as Chief Economist. Most recently, Ivan was Chief Economist for Australia for ANZ Bank. He has also consulted to SEEK, Virgin Australia and IATA.
40 Other Articles