NAB Quarterly Australian Residential Property Survey Q4 2015

NAB's Residential Property Index fell to its lowest level since mid-2012 as the slowdown in house price growth continued. Queensland is expected to lead the country for capital growth over the next 1-2 years.

Local investors played a smaller role in both new and established property markets in Q4. Foreign buyers were also less active, except in Queensland.

NAB has lowered its average forecast for national house prices for 2016 to 1%, with expectations softer in all cities (led by Sydney and Melbourne). The outlook for unit prices (included for the first time) also points to flat to falling apartment prices across all capitals.
The NAB Residential Property Index fell to +1 in Q4 (+10 in Q3) and now sits well below its long-term average (+13).
Market sentiment continued to weaken in most states, particularly in NSW and Queensland. Sentiment also fell in Victoria, but it has replaced NSW as the strongest overall and is currently the only state tracking above its long-term average. Sentiment fell further in SA/NT and remains very weak in WA.
Average Survey expectations for national house price growth over the next 1-2 years were scaled back in most states. Queensland, is predicted to be the best state for capital growth (1.9% & 2.7%), followed by Victoria (0.7% & 1%). House price growth in NSW in the next 1-2 years is expected to be flat, with weak growth also tipped for SA/NT (-0.6% & 0.2%) and WA (-0.5% & 0.6%).
NAB is also forecasting slower price growth this year.
According to NAB Group Chief Economist Alan Oster, "Weakening fundamentals have already seen the market starting to cool, suggesting the best of the price gains are probably behind us".
Going into 2016, credit restrictions on investors, worsening affordability in Sydney (and to a lesser extent Melbourne) and a large existing pipeline of residential construction, especially in the apartment market, should see average national house price growth slow to just 1% (2.3% previously), with weaker expectations in all capital cities (particularly Sydney and Melbourne).
NAB has also for the first time published its forecast for unit/apartment prices in this report. With the bulk of new supply going into large apartment blocks, negative price pressures will be stronger for this market, particularly in Perth and Melbourne. Consequently, NAB expects average national unit prices to fall 1.2% over 2016, with flat to falling apartment prices in all capital cities.
"Aside from the strong supply response in the apartment sector, a greater reliance on foreign buyers adds a degree of unpredictability to the outlook, both positive and negative" said Mr Oster.
The latest Survey also indicates that Australian investors were less active in both new and established property markets. National Australia Bank Limited ABN 12 004 044 937 AFSL and Australian Credit Licence 23068
This was particularly apparent in established housing markets, where their share of total demand fell to a survey low 19.2%, from a survey high 25.2% in Q3'14.
At a national level, foreign buyers were also less prevalent, accounting for 14.4% of all new property sales (15.7% in Q3) and 8.6% in established markets (9% in Q3).
Activity weakened in most states, except Queensland, where foreign buyers accounted for 20.9% of new property sales (17.7% in Q3) and 8.9% of established properties (7.6% in Q3).
In contrast, foreign buyers were notably less active in Victoria, where their share of total new property sales declined to 16.4% from 25.2% in Q3. In established markets, it fell to 8.6%, down from a survey high 15% in Q3'15.
There was less change in foreign buyer activity in NSW – 11.7% for new property (13.6% in Q3) and 9.4% in established markets (9.7% in Q3)
For further analysis download the full report:
About the Author:

NAB Group Economics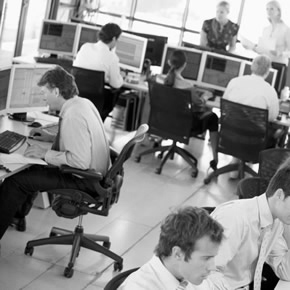 NAB's Group Economics consists of a leading team of economists who provide accurate, timely and relevant updates on domestic, international and industrial economic trends. Headed up by the Group Chief Economist, Alan Oster, the team is comprised of three distinct departments: - Australian economics and commodities - International economics - Industry economics The team publish a wealth of content including reports, surveys, forecasts and indexes.
380 Other Articles