Online Retail Sales Index: In depth report – January 2013

A snapshot of the key findings in latest NAB Online Retail Sales Index reveals that online continues to shape the Australian marketplace. Online retail sales rose to an estimated A$13 billion in the year to January 2013 and is now equivalent to 5.8% of traditional bricks and mortar sales (excluding food). Growth remains strong, up 27% year-on-year in January 2013, even though January is typically a weaker month for the on-line sector (chart 1). Softer spending patterns follow a pre-Christmas rise in sales in November. The January 2013 results highlight a stronger post Christmas period than in January 2012. Online remains much stronger than traditional retail (up just 0.4% year-on- year in December 2012, on a non-seasonally adjusted basis).
Trends in the individual sub-sectors of online retailing remain divergent, with Household Goods & Electronics showing above average growth over the last three months, particularly in November 2012 – coinciding with the launch of the Apple iPad Mini and Mac Books with retina display – after a long period of under performance  The index for this sub-sector moderated in January, though is considerably higher relative to last year.
Those aged in their 30s and 40s remain the key demographic for online spending, while Western Australia's share of spending continues to rise, as the state outpaces the rest of the nation in growth terms.
For further analysis download the full report.
NAB Online Retail Sales Index: In depth report – January 2013 (PDF 1.09MB)

For more information, call your NAB Relationship Manager or contact:
Alan Oster
Group Chief Economist
National Australia Bank
+61 (0) 3 8634 2927
Alan.Oster@nab.com.au
Tiernan White
Retail Sector Head & Head of NAB Corporate NSW/ACT
+61 (0) 2 9237 1041
Tiernan.White@nab.com.au
About the Author:

NAB Group Economics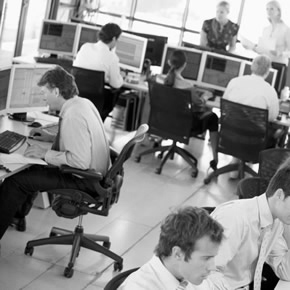 NAB's Group Economics consists of a leading team of economists who provide accurate, timely and relevant updates on domestic, international and industrial economic trends. Headed up by the Group Chief Economist, Alan Oster, the team is comprised of three distinct departments: - Australian economics and commodities - International economics - Industry economics The team publish a wealth of content including reports, surveys, forecasts and indexes.
380 Other Articles