Online Retail Sales Index: In depth report – January 2015

Online retail sales grow 9 per cent to reach $16.6 billion in past year – NAB
Australians spent a record $16.6 billion online in the year to January 2015, up 9 per cent year-on-year according to National Australia Bank's (NAB) latest Online Retail Sales Index.
Domestic sales continue to dominate the Index, with 74.8 per cent of total online spending controlled by domestic retailers as of January 2015, however, this was down from 76 per cent in December.
NAB Chief Economist Alan Oster said that the growth in online sales from 2014, while still strong compared to traditional bricks & mortar retail, was not as high as past years.
"Comparable year growth in traditional bricks & mortar retail (up 4.7 per cent) was still outpaced by the improvement in online retail. That said, recent online growth has been more subdued than the 20-30 per cent year-on-year growth rates recorded in earlier years," Mr Oster said.
"As the sector matures, the data is revealing some changing dynamics. For example, in past years November was typically a stronger month, however in 2014, online purchases were made later. In part, this may indicate how online retails are evolving to cater to consumer preferences."
NAB's Consumer Sectors Australia Head, Peter King said that department and variety stores continue to have the largest online market share reflecting the investment they have made as part of their commitment to the providing an omni-channel retail offering to the consumer.
"The online sector is still dominated by department and variety stores, with one-third of all online spending in this sector," Mr King said.
"Importantly, this sector is recovering nicely from a slump in November, with some new players expanding from business-to-business to business-to-consumer."
View the full report here:
About the NAB Online Retail Sales Index
Based on two million non-cash transactions per day, scaled up to replicate the broad economy, the NAB Online Retail Sales Index tracks online retail spending across sectors, demographics, locations and the breakdown of goods bought from domestic and international online retailers. The index is produced monthly and analysis is provided on a quarterly basis.
About Quantium
Quantium is Australia's leading data analytics and marketing strategy firm. Quantium has worked with NAB for more than 4 years, assessing de-identified transaction data to derive insights, trends and shopping habits of different customer groups. The resulting analysis forms Market Blueprint and is used by NAB and other businesses to drive innovation and business performance through customer, distribution and marketing strategies.

About the Author:

NAB Group Economics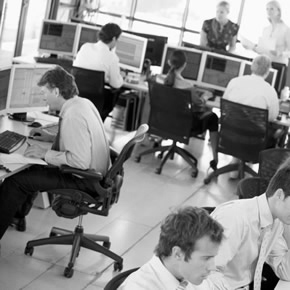 NAB's Group Economics consists of a leading team of economists who provide accurate, timely and relevant updates on domestic, international and industrial economic trends. Headed up by the Group Chief Economist, Alan Oster, the team is comprised of three distinct departments: - Australian economics and commodities - International economics - Industry economics The team publish a wealth of content including reports, surveys, forecasts and indexes.
380 Other Articles