Online Retail Sales Index: In depth report – July 2014

Australia's online retail spending continues to increase following a period of more subdued growth and is now valued at around $15.6 billion for the year to July 2014.
This represents annual growth of 8.6%, placing online at around 6.6% of traditional retail spending. The share of domestic spending also continues to edge higher, now capturing around 75% of total online spending.
Despite a recent pick-up in the traditional bricks & mortar retail sector, it was still outpaced by the improvement in online retail growth over the past quarter. While the rebound in online in recent months is encouraging, growth remains considerably more subdued than the 20-30%growth rates recorded in earlier years.
By category, the results are mixed. Sales growth in Groceries & Liquor continues to be strong, followed by Department & Variety Stores. Growth fell significantly in Electronic Games & Toys, with sales growth highly volatile and influenced by major product releases. Media sales have been slowing but rebounded somewhat in July.
Online spending remains dominated by 35-44 year olds, but the uptake of online shopping by older Australians has been encouraging.
For further analysis, download the full report: NAB Online Retail Sales Index: In depth report – July 2014

About the Author:

NAB Group Economics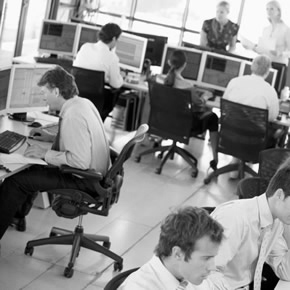 NAB's Group Economics consists of a leading team of economists who provide accurate, timely and relevant updates on domestic, international and industrial economic trends. Headed up by the Group Chief Economist, Alan Oster, the team is comprised of three distinct departments: - Australian economics and commodities - International economics - Industry economics The team publish a wealth of content including reports, surveys, forecasts and indexes.
380 Other Articles