Online Retail Sales Index: In depth report – October 2012

Australia's online retail sales are continuing to climb, up to A$12.3 billion in the year ended October 2012, but for now the share of total spending is still modest, at around 5.6%. The rate of growth in online sales has strengthened considerably over the last six months, following something of a slowdown in the early part of 2012, with growth of around 26% year-on-year in October, compared with 2.2% for traditional retailing in September.
Domestic retailers have driven the growth in online sales over recent months, with international retailers lagging a little behind. Domestic retailers have been the dominant players in the online space, accounting for almost three-quarters of sales in the year to October.
Those aged in their 30s and 40s remain the key demographic for online spending, with the under 30s age group lagging on a per capita basis – although they do record marginally faster growth rates than any other age group. The strongest spending patterns are in the ACT, the Northern Territory and Western Australia, outperforming the bulk of the country in growth – at 36% year-on-year in October.
This is just a snapshot of the wealth of information contained in the NAB Online Retail Sales Index.
For further analysis download the full report.

For more information, call your NAB Relationship Manager or contact:
Alan Oster
Group Chief Economist
National Australia Bank
+61 (0) 3 8634 2927
Alan.Oster@nab.com.au
Tiernan White
Retail Sector Head & Head of NAB Corporate NSW/ACT
+61 (0) 2 9237 1041
Tiernan.White@nab.com.au
About the Author:

NAB Group Economics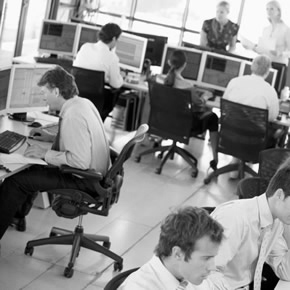 NAB's Group Economics consists of a leading team of economists who provide accurate, timely and relevant updates on domestic, international and industrial economic trends. Headed up by the Group Chief Economist, Alan Oster, the team is comprised of three distinct departments: - Australian economics and commodities - International economics - Industry economics The team publish a wealth of content including reports, surveys, forecasts and indexes.
380 Other Articles