Online Retail Sales Index: In depth & special report – April 2014

Australia's online retail spending increased to $15.25 billion for the year to April 2014, or by 6.4%. It now represents around 6.6% of traditional retail spending.
Domestic retailers continue to control the largest share of online sales – at around 74% (Chart 1).
Despite a recent pick-up in the traditional bricks & mortar retail sector, it was still outpaced by the improvement in online retail growth over the past three months. That said, recent online growth has been more subdued than the 20-30% growth rates recorded in earlier years. The stronger growth evidenced earlier in the year in domestic online retailing has now slowed, though growth is still higher than international online (Chart 2).
By category, the results are mixed. Over the past three months strong sectors included fashion, media, department and variety stores, and electronic games and toys. In contrast, trends over the past three months have been weaker in home wares and appliances, daily deals, personal and recreational goods, and grocery and liquor.
We hope you enjoy our latest insights into this rapidly evolving sector.
For further analysis, check out NAB Online Retail Sales Index Indepth report – April 2014 (PDF, 1.2MB).
NAB Online Retail Sales Index: In depth report – June 2014

For more information, call your NAB Relationship Manager, or contact:
Alan Oster
Group Chief Economist
National Australia Bank
+61 (0) 3 8634 2927
Alan.Oster@nab.com.au
Tiernan White
Retail Sector Head
Head of NAB Corporate NSW/ACT
+61 (0) 2 9237 1041
Tiernan.White@nab.com.au
Peter King
Head of Consumer Sectors Australia
Institutional Banking
+61 (0) 2 9237 9054
Peter.P.King@nab.com.au
About the Author:

NAB Group Economics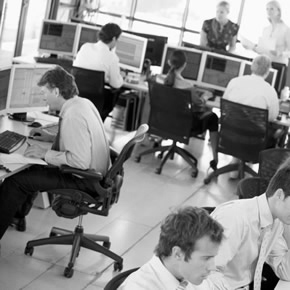 NAB's Group Economics consists of a leading team of economists who provide accurate, timely and relevant updates on domestic, international and industrial economic trends. Headed up by the Group Chief Economist, Alan Oster, the team is comprised of three distinct departments: - Australian economics and commodities - International economics - Industry economics The team publish a wealth of content including reports, surveys, forecasts and indexes.
380 Other Articles