Online Retail Sales Index: Indepth report – April 2013

For the year to April 2013, Australians spent $13.5 billion online – a level that is equivalent to around 6.0% of traditional retail spending.
Online retail sales have continued to grow at a vastly stronger rate than the traditional bricks & mortar retail sector. After a weak March, April saw a rebound in online sales growth – back up to 23% year-on-year – in line with the typical levels we've seen since late 2011. Our analysis shows that the strongest rates of growth this quarter were recorded in Fashion, Daily Deals and Media.
Spending patterns remain quite different between the online and traditional retail sectors and also differ by age group.
The key demographic groups and states for online retailing have remained largely unchanged – with the strongest per capita spending being among those aged 25 to 54 (particularly between 35 and 44) and residents in the ACT, Northern Territory and Western Australia.
This quarter, we unveil some enhancements to the NAB Online Retail Sales Index, which are detailed on page 3. The aim is to ensure that we are providing even more detail about this rapidly evolving sector.
For further analysis download the full report.

For more information, call your NAB Relationship Manager or contact:
Alan Oster
Group Chief Economist
National Australia Bank
+61 (0) 3 8634 2927
Alan.Oster@nab.com.au
Tiernan White
Retail Sector Head & Head of NAB Corporate NSW/ACT
+61 (0) 2 9237 1041
Tiernan.White@nab.com.au
About the Author:

NAB Group Economics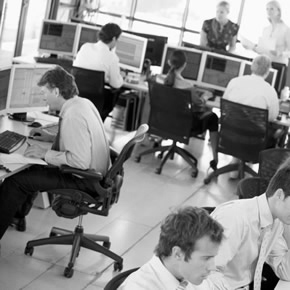 NAB's Group Economics consists of a leading team of economists who provide accurate, timely and relevant updates on domestic, international and industrial economic trends. Headed up by the Group Chief Economist, Alan Oster, the team is comprised of three distinct departments: - Australian economics and commodities - International economics - Industry economics The team publish a wealth of content including reports, surveys, forecasts and indexes.
380 Other Articles