Online Retail Sales Index monthly update – February 2014

Recent improved momentum in online sales stall in February – with trends weaker for most categories – strength remains in Groceries & Liquor, but Personal & Recreational Goods and Daily Deals contract. Online spending up to $15 billion in the past year.
In the year to February 2014, Australians spent $15 billion on online retail. This level is equivalent to 6.5% of spending with traditional bricks & mortar retailers (excluding cafés, restaurants and takeaway food to create a like-for-like comparison) in the year to January.
The NAB Online Retail Sales Index fell modestly in February – to a seasonally adjusted 239 points (from 242 points in January).
Online retail sales were virtually flat in February. In seasonally adjusted three month moving average terms online sales expanded 0.1% (from a 1.1% increase in January). The flat result for February comes after the relatively strong November to January period.
Sales growth for traditional bricks & mortar retail has improved in recent months, maintaining momentum of about +0.7%, in January (seasonally adjusted, 3 month moving average basis).
The slowing growth trend for online retail sales reflects almost uniform slowing in conditions at the category level. In year-on-year terms, the online index grew 8%, a slowdown on the January result (+11.4%). At 9%(YoY), Department & Variety Store growth slowed to below 10 % for the first time. Media (+11%) has continued to trend downward. Groceries & Liquor was particularly strong (+19%). Two categories to go into reverse were Daily Deals (-3%) and Personal & Recreational Goods (-10%) continuing recent weakness for these.
For further analysis download the full report.
About the Author:

Brien McDonald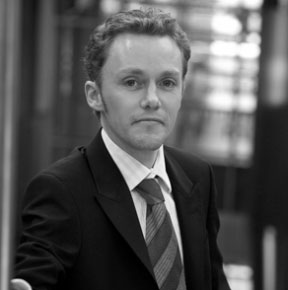 Brien is an Economist at NAB and is involved predominantly in the area of industry insight using risk metrics. Brien's chief responsibilities are Industry Ratings and analysis that provides industry insights. He is a regular attendee on Sector boards and contributor to Risk appetite statements. Prior to NAB Economics Brien was involved in the NAB Credit Risk area, in the development and monitoring quantitative credit risk assessment models. Before life at NAB, Brien was an Associate Lecturer in Economics at LaTrobe University, teaching in areas related to economic development focussing on Asia, and the international business environment.
20 Other Articles