Online Retail Sales Index monthly update – September 2014

Online sales growth continues in September with expansion across most categories
Online retail showed further encouraging signs of growth in September, to be 1.1% higher compared to August, and 12.8% higher compared to a year ago, the highest rate since March (13.7% YoY).
ABS data showed growth at comparable traditional retailers in August, to be 0.4% higher than July, and 2.9% higher than a year ago.
While growth in online sales continues to outpace traditional retail, its growth rate has been slowing gradually. For example in the 12 months ending September 2011, growth was up 28.4%, significantly higher than the current rate.
In dollar terms, we estimate Australians spent $15.9 billion on online retail in the 12 months to September 2014. This level is equivalent to 6.7% of spending at traditional bricks & mortar retailers as measured by the ABS (excluding cafés, restaurants and takeaway food, to create a like-for-like comparison) in the 12 months to August 2014.
Online sales growth expanded (year on year) in almost all categories in August. Key growth areas included Homewares and Appliances (35.8%) and Electronic Games and Toys (35.1%), along with improved growth in Groceries & Liquor (12.1%), and Department Stores (11.3%). More moderate growth was seen in Fashion (6.6%), and Media (4%). Both Personal and Recreational goods (-1.2%), and Daily Deals again contracted (-9.2%).
For further analysis download the full report.
About the Author:

Brien McDonald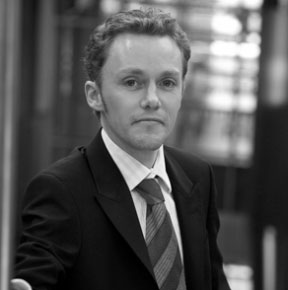 Brien is an Economist at NAB and is involved predominantly in the area of industry insight using risk metrics. Brien's chief responsibilities are Industry Ratings and analysis that provides industry insights. He is a regular attendee on Sector boards and contributor to Risk appetite statements. Prior to NAB Economics Brien was involved in the NAB Credit Risk area, in the development and monitoring quantitative credit risk assessment models. Before life at NAB, Brien was an Associate Lecturer in Economics at LaTrobe University, teaching in areas related to economic development focussing on Asia, and the international business environment.
20 Other Articles