Quarterly SME Survey – December 2012
SME confidence & conditions weaken a touch in Q4 and poor relative to history; sentiment and activity of SMEs a touch weaker than their larger counterparts. Forward indicators remain subdued implying little upturn in near-term activity. Weakness in manufacturing, retail, wholesale and construction a consistent theme across SMEs and larger firms.
SMEs business confidence weakened a touch in the December quarter and remained well-below average levels. Confidence was slightly weaker than levels reported by larger businesses in the NAB Quarterly Business Survey. The weak tone of SMEs suggests that interest rate cuts towards the end of 2012 have done little to ease business concerns about the soft state of the local economy. Also, uncertainty about the outcome of theUS 'fiscal cliff' (which was not resolved at the time of the survey) and the global growth outlook are likely to have weighed on sentiment.
SME business conditions weakened in line with confidence in the December quarter. The deterioration was broadly based across all SMEs, though smaller firms continued to under perform their larger counterparts. The deterioration in activity reflected declines in profitability and employment, while trading conditions were unchanged. Forward indicators of demand, although improving, remained poor, especially forward orders and stock levels. Furthermore, while capacity utilisation lifted marginally in the quarter, it remained close to record lows and below that reported by larger firms.
Responses to a special question suggest that almost two thirds of all respondents developed or improved their websites over the past 12 months, while more than half of firms launched new products to try to strengthen their position among their competitors.
By industry, confidence fell back sharply in finance, while it also weakened notably in accommodation, cafes & restaurants and wholesale. Health services and manufacturing were the only industries to report improved sentiment in the quarter. Confidence was especially weak in wholesale, finance and manufacturing, while property services was the only industry to report positive sentiment – possibly reflecting generally lower borrowing costs. By state, confidence was poor across all states except WA, where it was marginally positive.
Conditions in property services, manufacturing, finance and health services deteriorated heavily in the December quarter, while modest improvements were reported in wholesale and retail – albeit activity in these industries was still very poor. SME conditions were weakest in manufacturing, retail, wholesale, construction and property services, while they were least subdued in transport, health and business services. Conditions weakened considerably in WA and SA, while they were modestly better inQueenslandand unchanged in Victoria and NSW.
SME confidence modestly weaker for low-tier ($2-3m p.a.) and mid-tier firms ($3-5m p.a.) and unchanged for high-tier firms ($5-10m p.a.). Conditions weakened across all firm sizes to poor levels, with activity of the smaller SMEs (low-tier and mid-tier firms) especially weak in the quarter.
For further analysis download the full report.
About the Author:

NAB Group Economics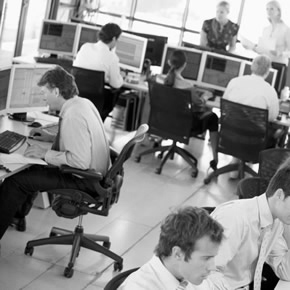 NAB's Group Economics consists of a leading team of economists who provide accurate, timely and relevant updates on domestic, international and industrial economic trends. Headed up by the Group Chief Economist, Alan Oster, the team is comprised of three distinct departments: - Australian economics and commodities - International economics - Industry economics The team publish a wealth of content including reports, surveys, forecasts and indexes.
380 Other Articles