Your asset allocation guide – August 2016
We review August conditions and continue to recommend overweight exposure in cash and alternative assets. Event-driven funds continued to perform strongly, especially funds that specialise in distressed companies.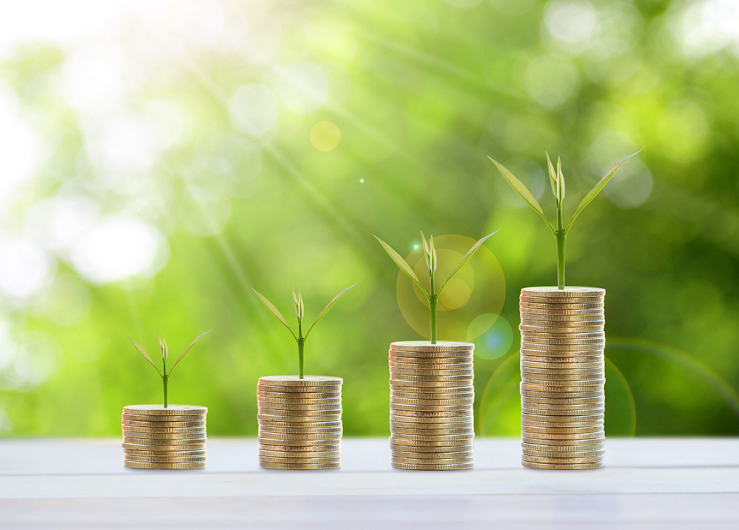 Event-driven funds continued to perform strongly.
In this month's Asset Allocation review, we review August conditions and continue to recommend overweight exposure in cash and alternative assets, with underweight positions in fixed interest, property and Australian equities, while keeping neutral exposure to international equities.
Cash
Australian bank bills returned 0.17% in August as three-month bank bill yields fell from 1.86 to 1.74% per annum as the RBA again cut interest rates by 25 basis points to 1.50% in August following the soft inflation readings for the June quarter.
At the September RBA Board meeting, official interest rates were unsurprisingly left unchanged and the post-meeting statement was little changed from the August's statement. As is usual after the RBA alters interest rates, the following month's commentary was fairly neutral with the Board expressing no bias as to whether they would reduce rates further in coming months.  Given the two interest rate cuts in May and August, and the relatively solid June quarter GDP growth figures, it appears that the RBA is likely to keep interest rates on hold for the remainder of 2016.
We suggest:
Retain an overweight exposure.
Cash is preferred over government bonds for additional defensive asset exposure.
Cash includes at-call cash and short term bank term-deposits.
Cash holdings provide the ability to opportunistically buy other asset classes if there is risk asset sell-off.
Fixed Interest – Domestic and Global
Australian bonds gained 0.42% in August after yields on shorter maturity government bonds in Australia fell following the RBA's August rate cut.  In August, the two-year Australian Commonwealth Government bond yield fell from 1.54% to 1.45% per annum and the ten-year bond yield fell from 1.90% to 1.89%.
Internationally, the Barclays Global Aggregate Bond Index (A$ hedged) returned just 0.05% as bond yields rose in the major economies.  In the US 10-year treasury bond yields rose by 11 basis points as Fed officials increased talk about near term interest rate rises.  The higher yields in the US pulled up yields in Germany and Japan, where long term bond yields are still negative.  In credit markets, the hunt for yield, low level of new issuance and the positive equity market environment meant that there was higher demand for high yield and investment-grade corporate bonds leading to a further decline in credit margins.
We suggest:
Remain underweight fixed income (both domestic and global).
Developed world government bonds are very expensive and offer poor absolute value unless the world falls back into recession, which is unlikely.
Investment grade and high yield credit still offers reasonable value given low default rates.
Alternative Assets – Defensive and Growth
The HFRI Fund of Funds Composite Hedge Funds index in US Dollars returned 0.17% in August as overall market volatility dried up providing little net movement in security prices.  Event-driven funds continued to perform strongly, especially funds that specialise in distressed companies.  Equity long/short funds produced modest gains with value-based strategies outperforming market-neutral and growth-based strategies.  Hedge funds focussed on macroeconomics and momentum trading generated losses with discretionary strategies outperforming systematic, trend-following strategies.
We suggest:
Retain an overweight position to both defensive and growth alternative asset strategies.
Manager selection remains more important than strategy selection.
Liquid alternative asset strategies such as hedge funds remain favoured for incremental risk exposures in times when traditional asset classes appear expensive.
Property
Unlisted Australian core property funds returned 12.6% in the 12 months to the end of July 2016. Average distribution yields range from 5.0% for retail property, 5.5% for offices and 7.3% for industrial property – in line with yields in the prior month. REIT prices were weaker in August as speculation of higher interest rates in the US saw yield-sensitive stocks lower.  Australian property securities lost 2.7% in August and global real estate securities lost 2.2% in hedged currency terms.
Institutional demand for commercial real estate remains strong, particularly prime properties in major cities.  In Australia, offshore demand for higher-yielding Australian assets is supporting property valuations.  Modest growth in employment and retail sales is also supportive for office, industrial and retail leasing markets. However, listed real estate securities are vulnerable to higher interest rates in the United States and a general rotation away from "bond proxy" stocks.
We suggest:
Hold an underweight position in property.
Global and Australian REITs have become expensive on the back of record low bond yields and strong price performance over past few years.
No preference for A- REITs over global REITs.
Where opportunities exist, favour direct and unlisted property over REITs
Australian Equities
The Australian market was dominated by reporting season which caused high volatility to single stock and sector returns. The S&P/ASX 200 Accumulation Index fell by 1.55% in August. Financial year 2016 results came in largely in line with expectations, however, 2017 financial year consensus earnings forecasts were downgraded by 1.7%. Reducing costs was again the predominant theme with few major stocks exhibiting top line growth.
The worst sectors were the telecommunications, utilities and industrials sectors, which declined by 6.59%, 5.22% and 4.56% respectively. The remaining GICS sectors rose marginally with the exception of information technology which proved the standout with 5.11% growth.
Overall the best large-cap (top 100) results (taking into account both quality and expectations) came from Ansell (ANN, +17.6%), BlueScope Steel (BSL, +2.8%), JB Hi-Fi (JBH, +15.9%), Orora (ORA, +8.0%) and Treasury Wine Estates (TWE, +17.6%). Companies that disappointed included AMP Limited (AMP, -7.1%), Aurizon Holdings (AZJ, -13.0%), CSL Limited (CSL, -8.4%), Medibank Private (MPL, -12.4%) and QBE Insurance Group (QBE, -7.7%).
In August, there were signs that the market is on the cusp of major sector rotation where traditional bond proxies such as REITs and utilities may come under pressure in conjunction with renewed interest in cyclical and value stocks. Given the positioning of the market, investors should be wary of chasing yield and look for opportunities in the resources and domestic cyclical sectors
We suggest:
Retain an underweight exposure.
Growth outlook is lower than other markets and valuations are slightly above about fair value.
Avoid bond proxy, yield-sensitive stocks and look for opportunities in the resources and domestic cyclical sectors. 
Risks are currently skewed to the downside.
International Equities
Global equities returned 0.5% in August in local currency terms. Asia ex-Japan was the best performing region with a gain of 3.4% for the month.  Although the US S&P 500 index made new highs intra-month, it remained in an unusually tight 1.5% trading range during the month.  Financials were the best performing global equity sector as the prospect of higher interest rates helps bank profitability.  Yield-sensitive sectors such as utilities, telecommunications, healthcare and consumer staples all lost money in August.
Price-to-earnings ratio valuations in the United States are at around 18 times. However, the median stock on the NYSE has a price-to-earnings ratio of around 20 times which is the highest ever recorded.  Valuations in Europe are around the long-term average.  Having benefited from liquidity flows, emerging market shares are trading at a relatively narrow discount to developed markets.
We suggest:
Maintain a neutral exposure to international equities.
International equities currently offer greater opportunities to invest in companies with structural growth or cheaper valuations than Australia.
Regionally we favour US and Asian stocks.
Remain 100% unhedged as we expect a decline in the Australian Dollar (relative to the US Dollar) over the rest of 2016 towards the US$0.70 level.