Your asset allocation guide – November 2016
We review October conditions and recommend overweight exposure in cash and alternative assets, with underweight positions in fixed interest, property and Australian equities, while keeping neutral exposure to international equities.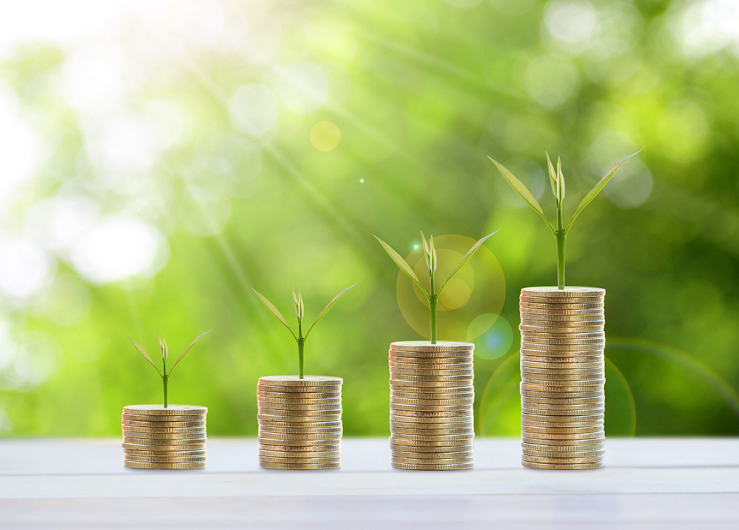 In this month's Asset Allocation review, we review October conditions and recommend overweight exposure in cash and alternative assets, with underweight positions in fixed interest, property and Australian equities, while keeping neutral exposure to international equities.
Cash
Australian bank bills returned 0.15% in September as three-month bank bill yields rose one basis point over the month to 1.75% per annum.
At the November RBA Board meeting, official interest rates were left unchanged, as widely expected, and the post-meeting statement was neutral in terms of the RBA's next interest rate move.  The most recent commentary from the RBA suggests that they are happy to allow inflation to track below their 2-3% per annum target band for a while without feeling the necessity to cut interest rates again, particularly if further rate cuts would lead to further rises in house prices, and have the potential to create financial instability.
 We suggest:
Retain an overweight exposure.
Cash is preferred over government bonds for additional defensive asset exposure.
Cash includes at-call cash and short term bank term-deposits.
Cash holdings provide the ability to opportunistically buy other asset classes if there is risk asset sell-off.
Fixed Interest – Domestic and Global
Australian bonds lost 1.28% in October after government bond yields rose materially in most of the major bond markets.  The two-year Australian Commonwealth Government bond yield rose from 1.55% to 1.65% per annum and the ten-year bond yield rose from 1.97% to 2.36% per annum.
Internationally, the Barclays Global Aggregate Bond Index (A$ hedged) lost 0.90% as bond yields rose in the United States, United Kingdom, Germany and to a lesser extent Japan.  In the US, 10-year Treasury bond yields rose from 1.61% per annum to 1.84% as investors worried about higher US interest rates and less monetary stimulus in Europe and Japan.  Credit markets were little changed and credit spreads fell marginally in both the investment grade and high yield sectors of the US bond market.
We suggest:
Remain underweight in fixed income (both domestic and global).
Government bonds remain vulnerable to a rise in inflation in the US and/or tapering of central banks buying in the UK, Europe and Japan.
Investment grade and high yield credit still offers reasonable value given low default rates.
 Alternative Assets – Defensive and Growth
The HFRI Fund of Funds Composite Hedge Funds index in US Dollars returned 0.12% in October.  Funds that focus on distressed securities had the best performance in October.  Meanwhile hedge funds focussed on macroeconomics and momentum trading generated the largest losses for the month.  Event-driven and relative value strategies were essentially flat in October.
We suggest:
Retain an overweight position to both defensive and growth alternative asset strategies.
Manager selection remains more important than strategy selection.
Following the US Election outcome, volatility is expected to remain elevated which should benefit some alternative strategies.
Property
Unlisted Australian core property funds returned 11.5% in the 12 months to the end of September 2016. Average distribution yields range from 5.0% for retail property, 5.1% for offices and 7.2% for industrial property – with the upward revaluation of office properties pushing yields down from 5.5% in July.  REIT prices were weaker in October as the sell-off in yield-sensitive stocks continued.  In October, the rotation away from yield-sensitive sectors continued to impact property securities with Australian property securities down 7.9% and global real estate securities down 4.5%.
Institutional demand for commercial real estate remains solid, particularly prime properties in major cities.  Property valuations have traditionally been supported by falling interest rates and strong institutional and offshore demand.  Modest growth in employment and retail sales is also supportive for office, industrial and retail leasing markets. However, listed real estate securities are vulnerable to higher interest rates in the United States and a general rotation away from higher yielding bond-like securities.
We suggest:
Hold an underweight position in property.
Global and Australian REITs are vulnerable to rising long term bond yields.
No preference for A-REITs over global REITs.
Where opportunities exist, favour direct and unlisted property over REITs.
Australian Equities
The S&P/ASX 200 Accumulation Index fell 2.15% led by falls in healthcare (-8.3%), REITs (-7.9%), consumer discretionary (-5.8%) and telecommunications (-4.4%). Resource and bank stocks outperformed, helped by earnings upgrades and relative value respectively.
Best performing stocks were Tatts Group (TTS, +11.2%), Fortescue Metals (FMG, +11.1%), Alumina (AWC, +8.2%), QBE Insurance (QBE,+7.5%) and Challenger (CGF,+5.8%). Worst performing stocks were Healthscope (HSO, -28.0%), Star Entertainment (SGR, -17.1%), Crown Resorts (CWN, -16.9%), AMP (AMP, -13.4%) and TPG Telecom (TPG, -11.4%).
After an aggressive sell down of utilities, REITs and telecommunication companies, the market started to focus on high price-to-earnings ratio stocks with the sell downs concentrated in mid-sized companies. Banks have continued to outperform in the short term. We had cautioned against an aggressive sector bias before the US Election believing the outcome could significantly affect sector rotation as well as absolute market levels.
We suggest:
Retain an underweight exposure as growth outlook is lower than other markets and valuations are slightly above about fair value.
Avoid yield-sensitive stocks and favour opportunities in cyclical sectors
International Equities
In October global equities lost 0.6% in local currency terms.  Shares in the United States lost 1.8% while Japanese shares rose 5.9%.  Healthcare stocks fell 5.9% as investors worried about the potential impact on pharmaceutical prices if Hillary Clinton wins the US Presidential Election.  Financials rose 3.8% boosted by the prospects of higher interest rate which tends to benefit bank net interest margins.
In an absolute sense price-earnings ratios are full, but compared with returns from bonds or cash valuations do not seem excessive. Moderate economic growth should be sufficient to support mid-to-high single digit earnings growth for the key US and European indices in 2017.
We suggest:
Maintain a neutral exposure to international equities.
Favour structural growth stocks, particularly in the innovative IT sector. Health care has traditionally been the least vulnerable to rising rates.
Overweight US equities and underweight emerging markets following the US Election result.
Remain 100% unhedged as we expect a decline in the Australian Dollar (relative to the US Dollar) over the rest of 2016 and 2017.