2022 Federal Budget predictions
The Federal Government is signalling that the Budget will address cost of living pressures. But where does that leave Australian businesses? NAB Group Chief Economist Alan Oster shares key insights into what the Treasurer might reveal.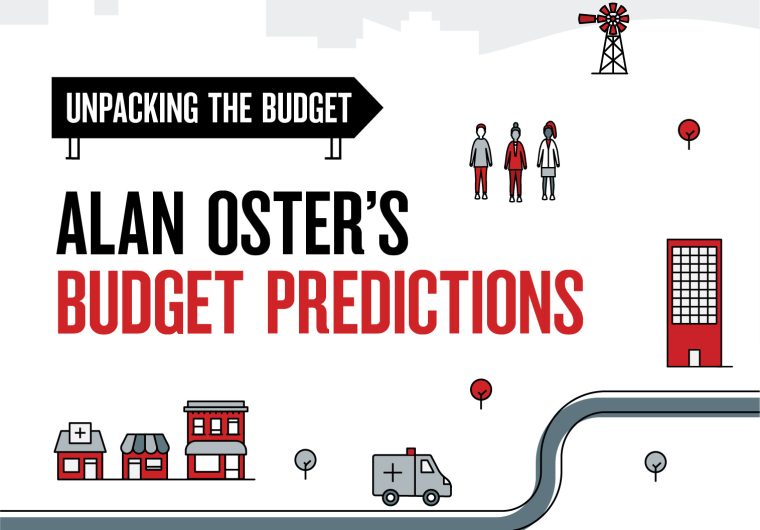 Despite an ongoing global pandemic and inflationary pressures – made worse by East Coast floods and war in Ukraine – Australia's economy is in much better shape than it was last budget, says NAB Group Chief Economist Alan Oster.
And so are many of its small and medium-sized businesses. In fact, NAB's Monthly Business Survey found both business conditions and confidence rebounded strongly in February, supported by a sharp rise in employment and improved trade and profitability.
Oster sees no reason why this won't continue. "We've still got global uncertainty and we're probably going to face increases in [interest] rates, but the economy is very robust and businesses are doing well," he says.
Clearly, that's good news. But it does mean that businesses are unlikely to enjoy the largesse of the previous two budgets – particularly given the size of our national debt. "I think the government will be doing more on the consumer side as they try to ease cost of living pressures," Oster says.
The outlook for infrastructure
That doesn't mean SMEs will be forgotten. As Oster observes: "Small and medium businesses are the backbone of the Australian economy, so we'll definitely see something for them."
For one thing, he is confident there will be significant investment in infrastructure, which, he notes, will do much more to help the economy and businesses than simple hand-outs.
Already there have been announcements to this end, including $483 million to finally lock in the Urannah Dam in central Queensland and $678 million to seal another 1000km of the Outback Way. An additional $480 million has been slated to increase NBN speeds in regional, rural and remote Australia.
While these projects will give a lift to the construction sector, they will also benefit those businesses that are directly or indirectly involved on the supply and support side. Higher NBN speeds, meanwhile, will help small businesses outside the major cities – even if, as Oster observes, the amount on offer isn't particularly sizeable.
Where to for inflation?
When it comes to inflation, the key measure that's been hinted at to date is a temporary reduction in the fuel excise – to help households but also to relieve the costs of doing business.
While acknowledging inflation's effect on business bottom lines, especially those on fixed contracts, Oster is optimistic the current environment isn't here to stay and that we can expect a measured response from the Reserve Bank.
"It's going to increase interest rates, but it's going to do it moderately," he says. "It's not going to slap a couple of hundred points on it straight away." Oster estimates that the cash rate will reach 0.75 per cent by the end of the year, and 1.25 by the middle of next year.
Improving productivity
That said, supply chain issues are a longer-term issue and one the government will continue to address – if possible.
"There's not a lot they can do there [in the short term]," Oster points out. "Some of it is associated with global events and some of it just takes time."
Yet he does think the government will continue to target longer-term supply chain issues that have become apparent since the start of the pandemic. This includes boosting our local manufacturing capabilities in such areas as health and agriculture. As Oster says: "We need to diversify our supply chains and become more resilient."
Labour shortages are also set to improve with time. However, any moves to reopen Australia to international workers, tourists and students will be welcomed by Oster. "They'll try to speed up immigration. That's important."
The government will also target red tape. Treasurer Josh Frydenberg has announced a major IT spend that aims to reduce compliance time and costs in dealing with tax. He has also indicated that there will be an overhaul of pay as you go (PAYG) tax instalments, which would allow businesses to calculate their payments based on their current financial performance.
As Oster says: "Reducing red tape is always important to help the efficiency of businesses. Anything they can do there is great."
A positive outlook
More money in the nation's coffers should also help. While many are concerned about the prospect of successive budget deficits, Oster has his sights set on Australia's resilient economy. "They will find that the Budget self-repairs to some extent. You're paying less in terms of unemployment benefits, you're getting more tax in. In these sorts of environments those things flow through to investment."