May 10, 2023
2023 Federal Budget: What it means for Individuals
The government delivered a $14.6bn Cost of Living Package focused on energy bill relief, income support and some new super measures.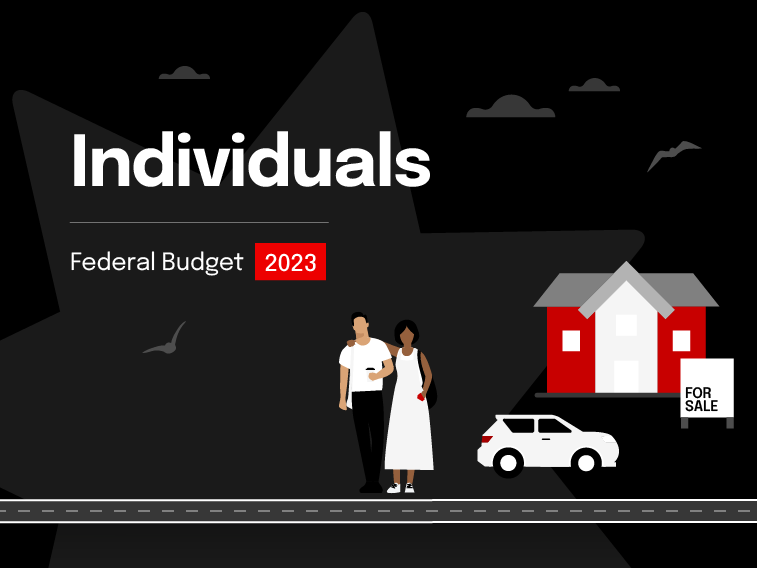 The Labor Government has announced a slender surplus, the first in more than a decade, and a range of measures primarily aimed at lowering the cost of living or improving welfare for those in difficult circumstances.
Personal taxation
No changes were announced to personal taxation apart from the annual indexation of the Medicare Levy threshold, which ensures that low income individuals continue to be exempt from paying the Medicare levy. This takes the family threshold above $40,000 for the first time, to $40,939 plus $3,760 for each dependent child, and the seniors threshold to $53,406, while the single threshold increases to $24,276.
| | | |
| --- | --- | --- |
| | Current | Proposed |
| Single | $23,365 | $24,276 |
| Single, senior or pensioner | $36,925 | $38,365 |
| Family | $39,402 | $40,939 |
| Family, senior or pensioner | $51,401 | $53,406 |
Cost of Living Measures
As previously announced, low income households will receive relief in the form of a deduction of up to $500 from their power bills from 1 July 2023. Eligible small businesses will receive a deduction of up to $650.
Those on JobSeeker will receive an increase in their payments of $40 a fortnight from 20 September this year, while those over 55 on JobSeeker will receive an increase of $92.10 a fortnight, which is currently reserved for those over 60.
Also in September, eligible single parents will receive the single rate of Parenting Payment until their youngest child turns 14, which is currently only available until that child is 8 years old. The current base rate of Parenting Payment (Single) is $922.10 per fortnight, compared to the JobSeeker Payment base rate of $745.20 per fortnight.
Single parents moving to Parenting Payment (Single) will also benefit from more generous earning arrangements compared to JobSeeker. Eligible single parents with one child will be able to earn an extra $569.10 per fortnight, plus an extra $24.60 per additional child, before their payment stops.
The maximum rates of Commonwealth Rent Assistance will also increase by 15 per cent, a measure that will assist a wide range of social security recipients.
Home ownership
As previously announced, eligibility for the First Home Guarantee and Regional First Home Guarantee will be expanded to any two eligible borrowers beyond married and de facto couples, and non-first home buyers who have not owned a property in Australia in the preceding 10 years. Australian Permanent Residents, in addition to Australian citizens, will also be eligible for the Home Guarantee Scheme. This is the scheme that allows aspiring home owners to buy a home with a deposit as low as 5% without paying lenders mortgage insurance.
For existing homeowners, an extensive range of energy saving initiatives such as electrification, energy saving appliances and solar panels will be eligible for low rate loans.
Family support
From 1 July this year, Parental Leave Pay and Dad and Partner Pay will combine into a single 20-week payment. A new family income test of $350,000 per annum will see nearly 3,000 additional parents become eligible for the entitlement each year. The Government has also committed to increase Paid Parental Leave to 26 weeks by 2026.
Superannuation
At the other end of the scale, very high superannuation balances will attract a higher rate of tax from 1 July 2025. Earnings on balances exceeding $3 million will pay tax on earnings at a rate of 30 per cent, 15% higher than the current rate of 15%. Earnings on balances below $3 million will continue to be taxed at the concessional rate of 15 per cent. Defined benefit interests will be appropriately valued and will have earnings taxed under this measure in a similar way to other interests to ensure commensurate treatment.
Also in superannuation, employers will be required to pay superannuation contributions at the same time as wages from 1 July 2026, in a measure designed to increase compliance with superannuation legislation.
Investing Considerations
For investors, the two big categories were interestingly those also getting attention offshore – huge investments in renewable energy and decarbonisation, and the implementation of a global and domestic minimum tax rate of 15%, which has been an OECD focus to reduce incentives for international tax arbitrage.
It's worth noting that all these measures will need to be drafted and passed through both houses of Parliament before taking effect.
Important information and disclaimer
This material has been prepared by nabtrade, the information, trading and settlement service provided by WealthHub Securities Limited and based on https://budget.gov.au/content/bp2/download/bp2_2023-24.pdf. No warranty is made as to its accuracy, reliability or completeness. This website contains general advice only, and has been prepared without taking into account your personal objectives, financial situation or needs. Before acting on the information on this website, you should seek professional advice including independent taxation advice and consider whether it is appropriate for you in light of your objectives, financial situation and needs. WealthHub Securities Limited ABN 83089718 249 AFSL No. 230704 is a Market Participant under the ASIC Market Integrity Rules and a wholly owned subsidiary of National Australia Bank Limited ABN 12 004 044 937 AFSL  230686 (NAB). WealthHub's obligations do not represent deposits or other liabilities of NAB. NAB does not guarantee its subsidiaries' obligations or performance, or the products or services its subsidiaries offer.