March 2, 2023
NAB Education Insights Special Report (Part 1) 2023
How do young people really feel about their lives? Find out more in the latest NAB Education Insights Special Report (Part 1) available for download.
New NAB research reveals how young Australians really feel about their lives. The results pose challenges and opportunities for schools with an increasing focus on mental health and wellbeing and growing parental expectations around comprehensive, proactive and tailored wellbeing solutions for all students.
Wellbeing not only positively influences student learning outcomes, but success in learning enhances student wellbeing. Educators understand this only too well, and with that comes increasing pressures on budgets, teachers and support staff.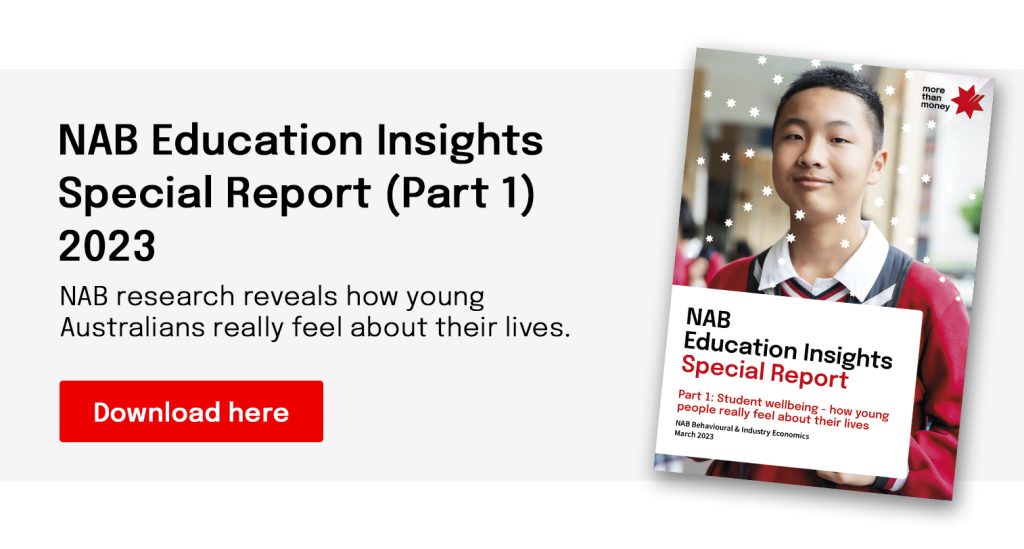 Looking to connect with a NAB Education business banker? https://www.nab.com.au/business/industry/education/contact-us