Accepting UnionPay International payments
Imagine 800 million buyers at your door.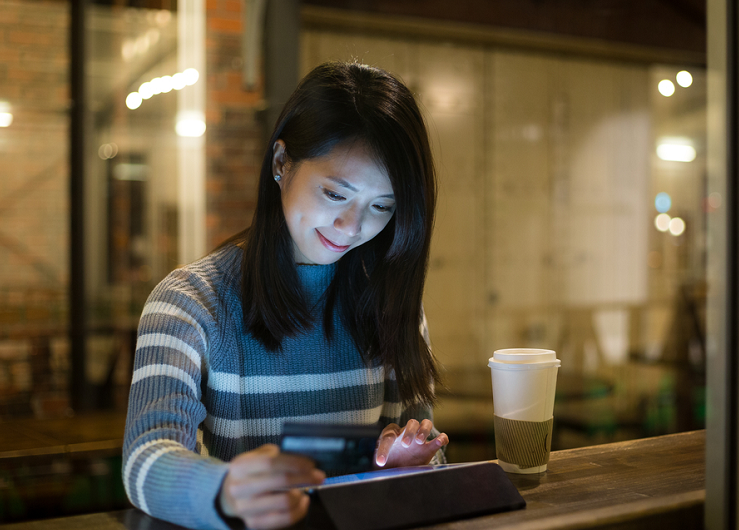 China is Australia's #1 trading partner. This is set continue, as China restructures its economy towards consumption, fueling the demand of China's expanding middle classes for goods and services. Australian businesses, across a range of industries are well positioned to benefit from this change.
At NAB we can help you maximise this growing opportunity and increase your sales through our merchant terminals and eCommerce solutions that accept UnionPay cards. This secure and convenient solution opens up your business to Asian markets and consumers.
UnionPay International
UnionPay is the world's largest card scheme (like Visa or MasterCard), with over 5 billion cards issued and growing. It gives Asian, particularly Chinese, consumers and businesses the ability to purchase goods and services from and in Australia in their local currency. This dramatically increases their buying power as the majority of cards are directly linked to bank accounts.
Accepting UnionPay cards is simple. Any NAB merchant terminal can accept UnionPay cards. There is no cost to offer UnionPay acceptance, you just need to let us know so we can provide you with access.
Attract more Chinese consumers
The UnionPay logo is well known to Chinese consumers. Using the UnionPay logo in your store or on your website may attract more customers.
Engage with diverse communities in Australia
There are many groups of people who want to use their UnionPay card in Australia including new migrants, business visitors, tourists and international students, all of which are growing.
eCommerce solutions allow you to sell directly to Chinese mainland consumers.
For more information, speak to your NAB Business Banker, call 13 10 12 or visit nab.com.au/merchants
Important information
Any advice contained above has been prepared without taking into account your objectives, financial situation or needs. Before acting on any advice, NAB recommends that you consider whether it is appropriate for your circumstances and that you review the relevant Product Disclosure Statement, Terms and Conditions or Financial Services Guide.
© National Australia Bank Limited ABN 12 004 044 937 AFSL and Australian Credit Licence 230686.
More from NAB