AMW: Housing market activity soars but with little implications for the RBA
An internal RBA document obtained under a freedom of information request discussed the likely impact of low interest rates on asset prices (see RBA FOI).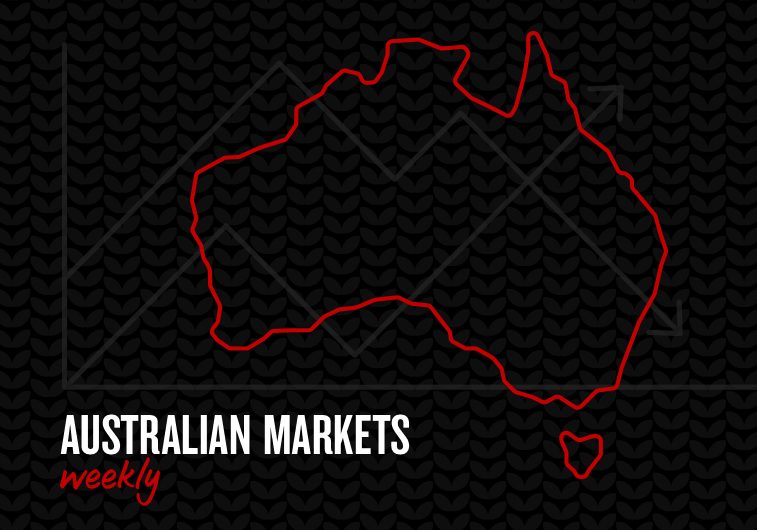 The briefing paper noted prior research that found a 1 percentage point decline in the cash rate increased real house prices by 30% over three years if the fall in the cash rate was permanent (see Saunders and Tulip 2019). The document also suggests the RBA is not overly concerned by the potential for these house price dynamics to play out.
The document notes much of the pick-up in housing market activity is being driven by owner-occupiers, while lending standards have been tightened since 2015 and housing credit growth overall remains very subdued. These sentiments largely align with what Governor Lowe said in his recent parliamentary testimony: "Lower interest rates do mean higher asset prices. That's part of the transmission" and "The job of the Reserve Bank or APRA is not to target a specific level of housing prices across the country".
RBA to extend QE past April, but will likely taper the amount. YCC also under focus
The RBA's $100bn QE program expires at the end of April and NAB expects the program to be extended with the amount tapered to around $50bn over another six months. If realised, that would bring cumulative purchase close to our prior estimate of $143bn required to get the unemployment rate down to 5%.
The RBA's 3-year YCC target will also need to be reviewed by mid-2021 as we expect the RBA will not be able to state that it will not increase the cash rate for "at least 3 years". Further, we note that at the current rate, under YCC the RBA will own nearly all April 2024 government bond by mid-2021, interfering with the 3yr yield benchmark.
The week ahead
Australia: The labour market is firmly in focus with December Employment figures on Thursday. For Employment we expect another strong month of gains, pencilling in +60k jobs which is slightly higher than the 50k consensus. If our forecast eventuates then the level of employment in Australia will be just 0.6% away (or 83k jobs away) from pre-pandemic Feb levels. Strong jobs growth should see the unemployment rate tick down by 0.1 to 6.7%, while the participation rate is likely to rise 0.1 to 66.2%, the highest on record. Also, out in the week is Consumer Confidence on Wednesday and Retail Sales on Friday where we expect a 3.5% decline (consensus -1.5%).
International: US: President-elect Biden is officially inaugurated on Wednesday (Jan 20th) with markets focused on how likely and how quickly his already detailed $1.9 trillion stimulus package will be approved by the Senate. Earnings season is also in focus with BofA, Goldman's and Netflix reporting later tonight. EZ/UK: The ECB meets (also this week is Norges, BoC, BoJ and the PBoC prime loan rate decision) and with no change expected it is likely the global PMIs will steal the show given the recent tightening in restrictions. NZ: across the Ditch Q4 CPI is on Friday.
Chart 1: Owner-occupiers driving housing market activity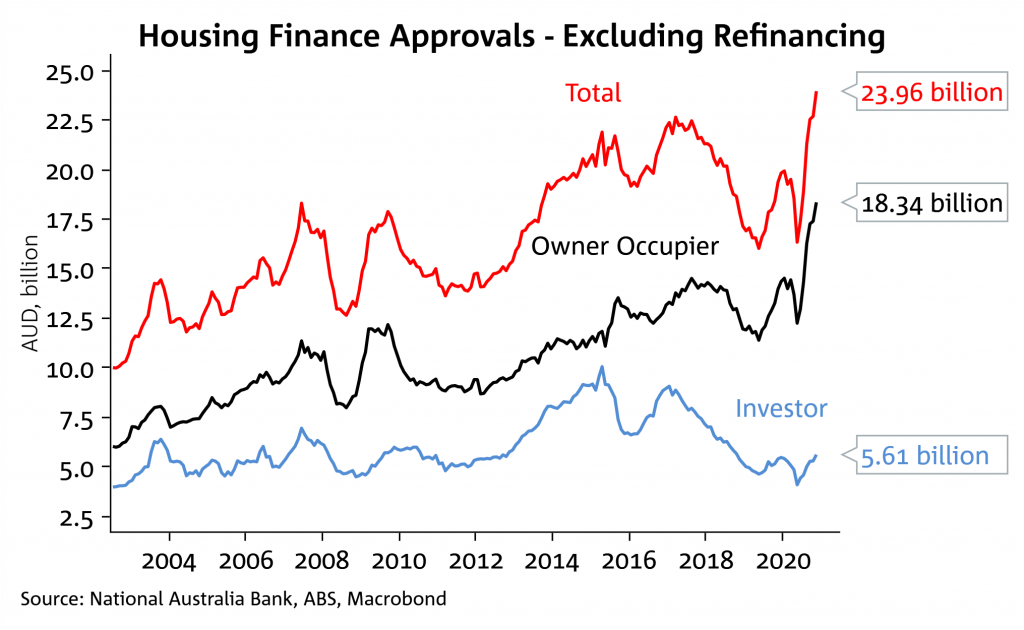 Customers can receive Australian Markets Weekly and other updates directly in their inbox by emailing nab.markets.research@nab.com.au with the name of their NAB relationship manager.