Australian housing market update: July 2021
Housing market ended the financial year on a high note. Despite another month of strong gains, there are signs that some heat is coming out of the market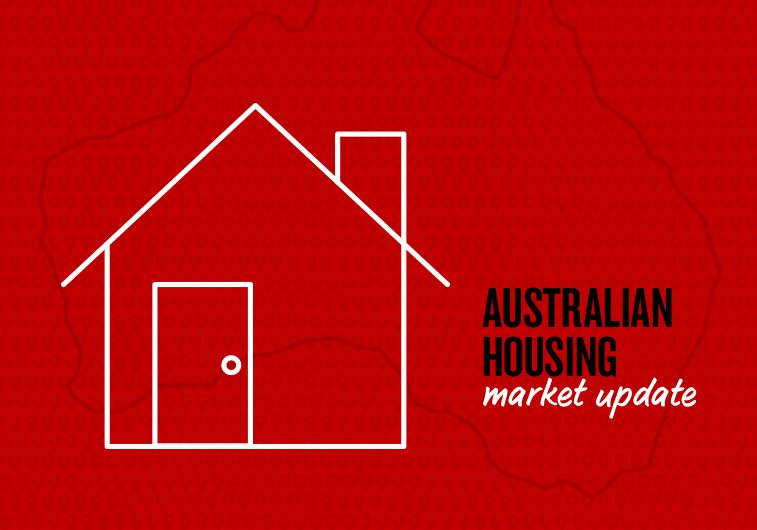 The housing market ended the financial year on a high note, with Australian dwelling values rising 1.9% over the month, taking housing values 13.5% higher over the year; the highest annual rate of growth since April 2004, when the early 2000's housing boom was winding down after a period of exceptional growth.
Each of the capital cities saw an uplift in dwelling values in June, ranging from a 3.0% rise in Hobart to a more subdued 0.2% lift in Perth. Values also trended higher across the regional areas of each state, apart from regional Western Australia where the market slipped 0.1%.
Darwin maintained the highest annual rate of growth across the capital cities, increasing 21.0% in value over the financial year, followed by Hobart at 19.6% and Canberra where values were up 18.1%.  Melbourne recorded the softest annual growth, reflecting a larger downturn in housing values through the third quarter of 2020 due to the extended lockdown period, along with a softer growth trajectory in 2021.
Across regional Australia, regional NSW recorded the highest annual growth in dwelling values, up 21.1%, followed by regional Tasmania at 20.8%. Regional Western Australia recorded the softest conditions with a rise of 2.2% over the year.
Despite another month of strong gains, there are signs that some heat is coming out of the market.
Find out the latest news for each state by clicking the link and watching the videos below or read the full Housing Market Update July 2021 Transcript