September 4, 2017
More than chemicals: Titan Ag connects with farmers
After 10 years in business, Titan Ag is now a formidable strength in holistic agricultural chemical supply, respected for competitive products, relationship building – and now for being grain producers themselves.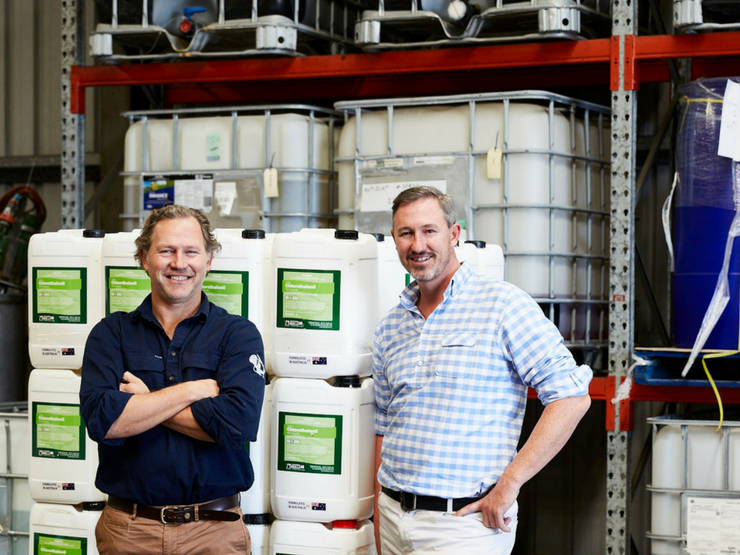 Titan Ag's core business, producing crop protection products at competitive prices for sale through the Elders network, is now an end-to-end agricultural chemical solution, including crop enhancement and animal protection products. What's more, Titan has skin in the game – they now own land through farming partnerships focused on cropping.
In a partnership that began a decade ago, Titan Ag founders and directors, Andrew Ericsson and Marty Cayzer, along with Cayzer's father Paul, saw an opportunity to develop a unique Australian crop protection production business, delivering high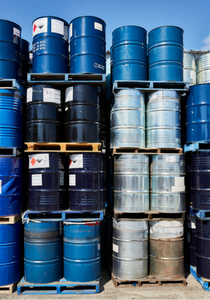 quality agricultural chemicals to farmers at competitive prices.
Ericsson's 13-year relationship working with Elders opened the door to an exclusive distribution opportunity, through which the Titan Ag brand was developed for exclusive sale as Elders' private label.
Extensive industry safety regulations meant the team had to wait almost a year before they could launch their initial five crop protection products to the Australian market. Today their aim is to provide the lowest cost to serve model in the industry and offer farmers more choice in an industry dominated by multinational players. This is increasingly relevant as the industry faces the imminent mega mergers of Bayer with Monsanto, Dow with DuPont, and Syngenta and Adama with ChemChina.
From protection to enhancement
From crop protection to crop growth and enhancement, Cayzer believes Titan's extension into specialty fertilisers, several years ago, was 'a natural fit' for the business.
Interestingly, identifying the expansion opportunity meant taking a few steps backwards in the agri process: while crop protection is needed after crops are established, Titan Ag saw an opportunity earlier in the process – to facilitate growth in the first place.
Cayzer explains: "At the beginning of the season, farmers are using fertiliser products to put the right nutrients and the right minerals into the soil in order to grow that crop, and through the crop program as well. So it's the same end-user base. Most growers are mixed farming growers and they're running some sheep and cattle as well as their cropping program. However, broadacre fertiliser can tie up cashflow very quickly and in a small business cashflow is key. So we mainly work with Elders in the speciality fertiliser market, focused in the horticulture sectors, where we can transact product in container loads not ship loads."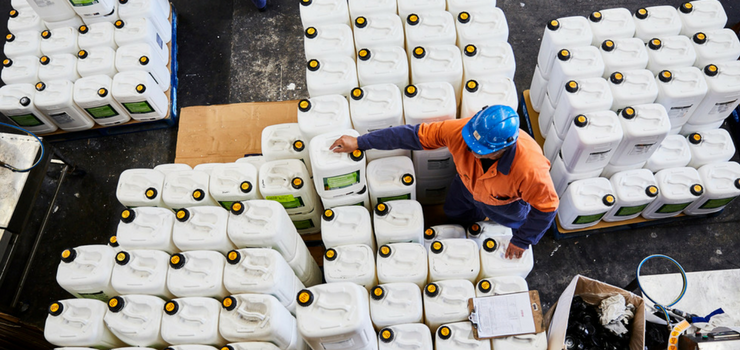 From crop health to animal health
The team recognised that a holistic approach to agricultural chemicals could benefit their customers even further, so set about expanding into animal health products under a spinoff brand, Pastoral Ag. Under the Pastoral Ag sub-brand, they now have four worm and tick products available for use in cattle and sheep.
"We've now diversified and moved into the animal health space," Cayzer says. "We call it Pastoral Ag and have several products registered and are beginning to sell them in the market."
"The animal health space is dominated by multinationals and will continue to be so until smaller players can break into this market and offer a different price level to producers. It's certainly a tough challenge ahead for Titan to bring these products to market and build a customer base with confidence in the products that will keep coming back to us."
Power of relationships
Andrew and Marty spend around 40 days a year in China fostering relationships with some possible 2000 chemical factories. To avoid price increases enforced with the coming of an Australian crop season, the team encourages customers to commit to a purchase quantity so Titan Ag can negotiate collectively, on their behalf.
Cayzer comments: "It's really about understanding what our customers' business is doing, what their crop plan is going to be, so we work out what is the most cost-effective time to be buying and manufacturing and then delivering that product to them."
The team also connects with farmers through face-to-face meetings and community events.
"For 10 years now we've been travelling around having cups of tea in farmers' kitchens and we stay on farm with a lot of these guys. We will only sponsor an event if we can be there, be a part of it and the community," explains Cayzer.
Biggest chickpea crop on record
With a business built on trademarks and relationships, Titan Ag is a highly scalable model.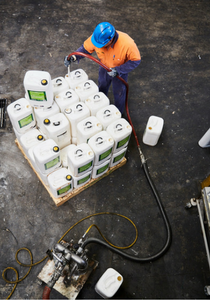 "We literally doubled the turnover of the business and we ended up putting on just one extra person in admin. It's contract manufacturing, so if one particular formulation site doesn't have the capacity to fit us in, we've got another."
One example relates to recent high consumer demand for chickpeas, with specific protection products for the fungus-prone chickpea crops also in high demand. Titan Ag was able to adapt its manufacturing and distribution model to supply record volumes of the fungicide, to deliver on time in a tight market.
The result is "the biggest chickpea crop in the ground on record in Australian history," says Cayzer. "We're agile, adaptable. If we hear of a need, we respond."
Delivery choice – and skin in the game
It's also been important to Titan Ag to grow its brand to increase competition for the farmers' benefit in the sector, simply by being a player, and thereby giving Australian farmers more choice. When the team developed its cotton crop protection spray (glyphosate) in a monopoly market, for example, it took three years and a significant investment but what made it worthwhile was finally giving farmers greater choice.
The founders of Titan are incredibly passionate about their business and are strong believers in population growth and food security – both key drivers in their decision to get involved and invest in farming.
Cayzer comments: "In any business you must be skilled, have expertise and deliver results, which is why we decided to partner with the right farmers to manage our own investment into farming. We have so much to learn and only the seasons ahead will determine our fate – however, we are in it for the long run."