Delivering the goods is THE ICONIC ethos
What does it take to make it in online retail? The ability to put your head down, take risks and follow your vision, says THE ICONIC CFO Anna Lee.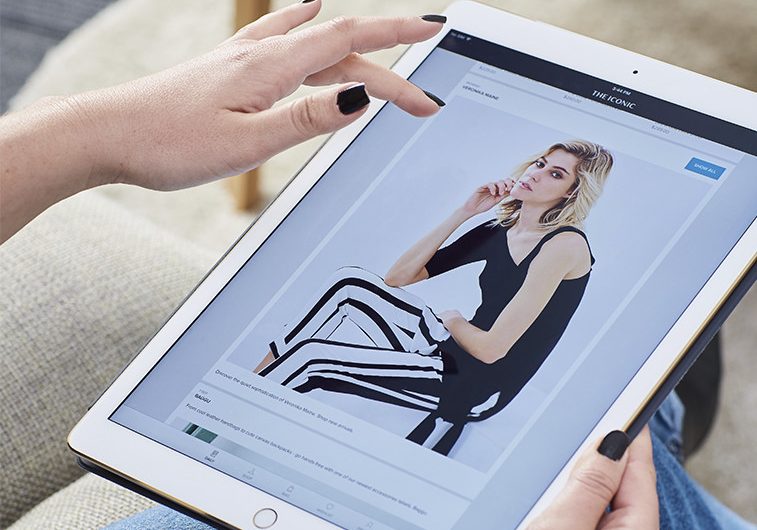 Pure-play online fashion retailer THE ICONIC has positioned itself as an innovator, and the approach is serving it well. Launched in 2011 – after brainstorming sessions at inner-city Sydney picnic tables – the firm has gone from a posse of five to a team of more than 400 in just five years.
Now part of the Global Fashion Group, (an international amalgam of e-retailers held by German incubator Rocket Internet and Sweden's AB Kinnevik), THE ICONIC boasts more than 700 local and international brands, over 45,000 fashion and sports products for women and men, and it attracts more than ten million visits each month and the company.

The need for speed
The core of THE ICONIC's business model will come as little surprise: "At the end of the day it is retail and that in itself hasn't changed for thousands of years," says Chief Financial Officer Anna Lee. "A
retailer's success has always come down to knowing your customer and having the merchandise they want. We're offering our customers the best product assortment that we know they want, but we're putting technology at the heart of the shopping experience."
Yet it is management's deliberate move to think outside the box that is giving the fledgling company the real edge. Last November, for instance, THE ICONIC broke new ground by staging the very first fashion show on Sydney's Bondi Beach and being Australia's first drone-filmed fashion event.
Its innovative approach extends to delivery processes. From the very beginning the online retailer has worked to make a name for itself with super-fast delivery times – as quick as three hours in Sydney, the same day to Melbourne, Brisbane and Adelaide, and free overnight around the country.
Lee believes this offering has changed the face of delivery in Australia, in part because THE ICONIC has gone out of its way to work personally with its partners over the years, including Australia Post, to help improve the delivery process.
"We like to think we've made a bit of an impact on the industry and what our partners did to support that process."
Understand your customer
If management has anything to do with it, the innovations won't stop there. Intent on having a mobile-first approach, they launched a dedicated mobile shopping app in 2013 – to be distinguished from most other retailers who provide a mobile-optimised site
Since then THE ICONIC has added a 'follow my brands' tool, which allows customers to personalise the brands they see in the company's catalogue feed. "As we offer more brands that is critical," explains Lee. "Customers are very loyal to the brands they enjoy and being able to tailor that experience is really incredible."
Yet another enhancement is THE ICONIC's universal sizing tool, also available on its mobile app, which allows customers to better find their size when shopping. The aim is to reduce the hassle of comparing a multitude of global sizes across the ever-growing number of items The Iconic stocks.
All these refinements to THE ICONIC's offering come down to understanding customers better, says Lee. "These innovations have come from us listening to our customers and understanding what are the things that are most important to them when shopping with us."
She adds there is more to come. "We think there will be some more examples of these types of things in a few years' time," says Lee. "That's what THE ICONIC will be known for."

Engineering change
A large part of Lee's confidence derives from the retailer's 50-strong in-house team of software engineers.
"That is really sizeable, particularly in the retail industry. I don't think a lot of organisations would necessarily put that many resources into technology. But we recognise that it is a key part of the success of our business and the way we interact with our customers. It's just another example of how we're different from our competitors."
Knowing and listening to their customers is another part of THE ICONIC's key approach.
"We monitor our NPS all the time," says Lee. "We really analyse and understand the feedback that they are giving us. And we always change and take action to make sure we're improving all the areas we can."
She adds she tries to not focus too much on what her competitors are doing. "We focus on what's important to us and what our goals are. If you focus on that and don't get too distracted by what everyone else is doing, you can't go wrong."