May 22, 2018
Entrepreneurs: how to get ahead (and get funding)
Joining innovation hubs, considering alternative funding options and building courage in investors are all paths to a greater entrepreneurial network in Australia, according to business leaders.
Entrepreneurship in Australia is growing but we're still afraid of taking risks, senior business leaders and panellists at Brisbane's Myriad technology and innovation conference have said.
The start-up ecosystem has improved in Australia but, according to Executive General Manager of Issuer Services & Investment Products at the ASX Max Cunningham, "there's a long way to go compared to the US and Israel and particularly in the early-stage, venture capital funding space".
"There's probably not enough risk-taking, there's probably not enough failure and evolution out there," Cunningham told the Australia, the entrepreneurial nation? panel discussion.
"Most of these business models ultimately have to fail two or three times before they get to commercialisation and have them validated by some professional money."
The panel traced the funding journey of businesses as they grew and expanded, from seed funding to scale-up businesses – those seeking investment to increase market share, develop new products, grow their team and enter new markets – to initial public offering, when companies list on the stock market.
Innovation hubs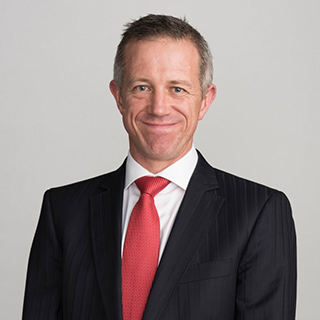 Chief Customer Officer of Business and Private Banking at NAB Anthony Healy agreed, adding that entrepreneurs can learn from the failures and experiences of others by joining innovation hubs.
"Apart from capital and seed funding, the most valuable thing in these hubs is entrepreneurs sit next to people who fail two or three times, and they learn from them and they get their ideas pressure-tested. Often you find the connections and build new business ideas and new business models… we see a lot of that with the hubs we support," he told the Brisbane audience.
"That's terrific because you're getting a blending of ideas and experience that will make whatever business idea you have better."
Joining an innovation hub can also lead to seed funding for founders, Healy added, because it connects them with angel investors and venture capital funds seeking investments.
"They circle a lot of the start-up hubs," he said. "The good hubs have access to angel investors and often they back them. Then they bring in their friends and they become investors."
How to fund growth
Funding is available for early-stage start-ups. NAB's QuickBiz product, for example, provides loans of up to $100,000 and funds the early stages of many businesses once they're up and running, accumulating customers and earning revenue. But it's at later stages that companies can end up needing more support.
"The challenge is when they get to needing $5 million or $20 million funding. That's where the market's not really working well enough, and that's where you see a lot of start-ups sell too early or go offshore to access capital," Healy said.
"They get to a certain stage where they can't access more capital, or they need to go offshore, and I don't think the system's working for them."
Roger Leaning, a director at stockbroking and investment advice firm Morgans, said that every week the firm saw more than 100 companies hoping to be listed on the stock exchange, with few of them actually ready.
Instead, the firm encourages them to keep networking and learning from others' experiences, introducing them at some point to family funds, private equity or venture capital groups that might be able to assist.
Leaning advised that, rather than seeking to market themselves to the wide range of investors needed for a stock market listing, they should focus on a smaller pool of investors such as private equity and venture capital, many of whom the entrepreneurs may already know.
Entrepreneurs who want to attract funding need a clear and concise value proposition, he added. "There's a lot of opportunities out there for venture capitalist investors, so you've got to stand out from the crowd and that comes down to your value proposition."
Diversity and belief
While listing on the stock market can be a cost-effective way of raising funds, it isn't right for all businesses at all stages.
"The rule of politics is 'Always take power', but the rule of capital is 'don't always take capital when it's there'. Take it on the right terms," Cunningham said.
"I think a lot of companies have been coming to market too early and raising too little money," he added, explaining that this can spell the end for some businesses.
"One of the things entrepreneurs need to be mindful of is that one of their most valuable assets is their time. Once you become a public company, you've got a lot more regulatory obligations."
Healy said that while the market for entrepreneurial investing had matured and there was more venture capital funding, there was still nowhere near the depth of the US market, so raising investment was a lot more expensive here.
In the foreword of new book the Entrepreneur's Guide, sponsored by NAB and the Australian Securities Exchange and launched at Myriad 2018, Healy wrote: "We should be seeing more innovators in this mix of population growth, more risk-takers willing to have a go and bring to life their business vision.
"Our job – as business leaders – is to encourage more voices in the conversation so we can plan and build the right vision that supports a prosperous nation of entrepreneurs. We are proud of our role in backing businesses so that they can be bold. This idea sits deep within our DNA and is the foundation for Australia's next growth story."