Finance moves a step closer to sustainable goals
A major conference of the UN Environment Finance Initiative in Australia has been told that the weight of money is driving the shift towards a more sustainable economy.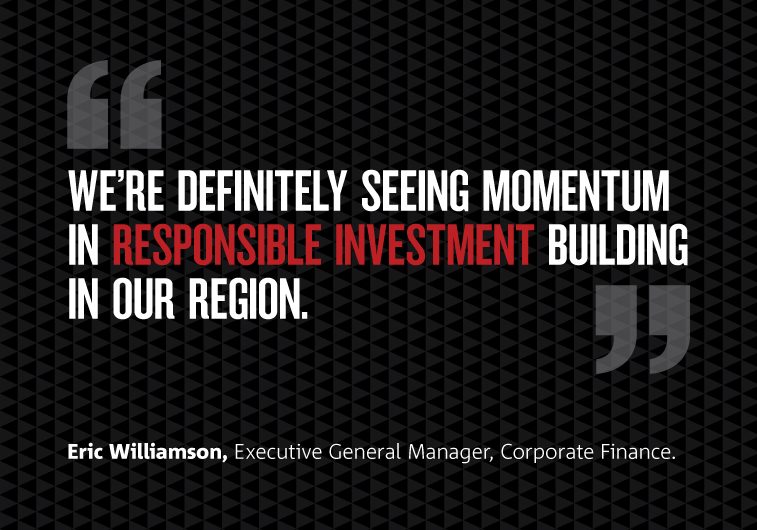 Download the paper for more insights shared at the conference: Financing a more resilient economy
At the recent United Nations Environment Finance Initiative conference, sponsored by NAB and insurer IAG, the finance sector joined together with government and academia to develop a pathway to achieve a sustainable economy.
While climate change still dominates many conversations about sustainability, the bankers, insurers and investors at the conference stressed that a much broader set of goals needs to be taken into account to support the transition to a resilient and sustainable Australian economy.
Held at Sydney University in July, the conference brought together representatives of the United Nations and the World Bank; Australian banks including the four majors; top insurers including IAG and QBE; government and regulators; and investors including superannuation funds.
"We're definitely seeing momentum in responsible investment and sustainable finance building in our region," said Eric Williamson, Executive General Manager, Corporate Finance, at NAB.
"The banking sector in general and NAB in particular have been working to meet the demand to finance green and sustainable assets, and a lot of that demand is coming from institutional investors," Williamson said.
United Nations Environment Programme Finance Initiative (UNEP FI) is a partnership between UN Environment and the global financial sector that addresses environmental, social and governance concerns relevant to the finance sector and its role in the real economy.
The aim of the Australian conference was to connect the finance sector in Australia to the rapidly emerging global agenda on sustainable finance; to explore the elements of what makes up a sustainable financial system; and to connect the many disparate activities that are underway across Australia's financial sector under one umbrella.
Participants shared the view that the private sector will be critical to helping raise the trillions of dollars needed globally each year to achieve the objectives of the Paris Agreement and the UN Sustainable Development Goals (SDGs).
The SDGs are a collection of 17 ambitious global goals agreed by the UN in 2015 that provide a critical framework for people, companies and organisations to think about sustainability.
For companies, commercial drivers such as innovation and reputational considerations are driving their support of these objectives.
Consumers too are demanding that the finance sector should play a greater role in delivering social outcomes. New products such as insurance policies that direct premiums to particular social investments are being launched to meet that demand.
Part of that push comes from population dynamics – millennials and Generation X have different priorities from Baby Boomers and are more likely to invest in line with their values.