How hipages got out of the back room and into the big league
Passion, persistence and cash flow… hipages co-founder David Vitek shares his formula for turning a shoestring start-up into a profitable business.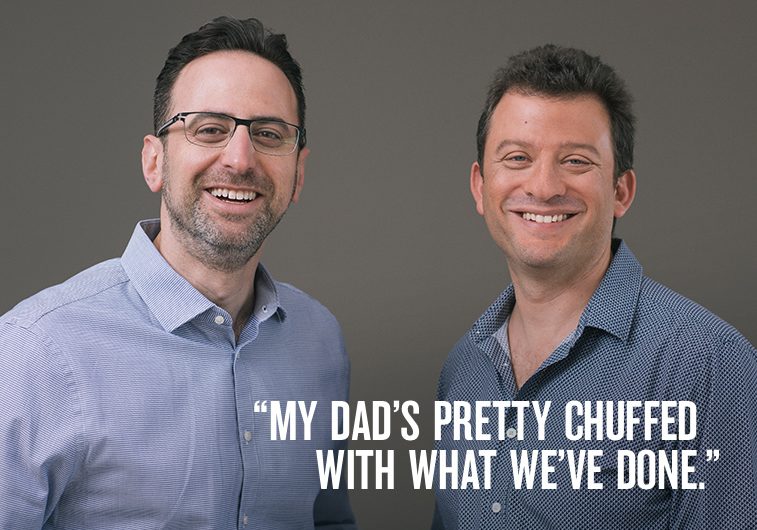 "Get a degree and find a job with a big firm." That was the advice from his small-business–owning father that hipages co-founder and CEO David Vitek took to heart – for a while, at least.
After studying electrical engineering at the University of New South Wales, Vitek put in five years as a software development manager at IBM – the world's sixth-largest company at the time – before deciding he needed a change. Teaming up with a childhood friend, chartered accountant Roby Sharon-Zipser, Vitek established Home Improvement Pages, an online directory where tradespeople could advertise their services.
Thirteen years on, the now-renamed hipages has proven itself no flash in the dotcom pan. A reinvention in 2010 from online directory to online marketplace, plus steady year-on-year growth, has seen the business evolve from a two-person venture kept afloat by its founders' credit cards into one that employs 310 people across sales, administration and programming and recorded a turnover of $24.2 million in 2015–16.
hipages now has 90,000 tradies on its books and receives around 100,000 job listings a month, at an average value of $2000 apiece. It won Medium Business of the Year at the 2015 Optus My Business Awards, and a Smart Company Smart50 Award in 2016. Media giant News Corp took a minority stake in the company in 2015.
Passion and persistence pay off
So why the paternal push away from small business in his younger years – given his father's own line of work and Vitek and Sharon-Zipser's obvious affinity for the cut and thrust of the commercial world?
"Dad had a car-alarm business in the eighties – they were a big thing back then," Vitek explains. "His theory was that he did okay in business, but he felt there was a lot of luck involved to get where he got, and that luck played a bigger part in his success than it should have. He didn't want his son to take that same gamble.
"But what I learnt later on was that you make your own luck. What my Dad had was passion and persistence, and if you're passionate and persistent for long enough, luck will find you. Once I understood that, I realised Roby and I actually had that too. We were very passionate about what we wanted to do, and we were prepared to be very busy to make it happen."
Shoestring start
Vitek recalls that establishing initial cash flow was the biggest challenge. Lack of access to finance meant the venture had to become self-funding fast.
"There wasn't such a big venture capital community back in 2004," Vitek says. "For us, there was only one option, and that was finding customers who'd spend money with us."
This they did, and within three years they had a team of 50 staff. A cash injection of $400,000 from a clutch of angel investors in 2007 enabled the business to ramp up its software development and fund a sales push. Administration work was offshored to the Philippines in 2010, after hipages reached a headcount of 110, and today around half of its 310-strong workforce is based in Manila.

Partnering for growth
hipages is a long-time client of NAB, with a relationship that spans two generations.
"NAB was there with my dad, and they've been with us too, since the early days," Vitek says. "They're our principal bankers and have been our partner for many years, working with us and getting to know our business."
Innovation, timing and financial smarts have all played a part in hipages' expansion, as has a solid personal and business relationship.
"Roby and I were a good combination from the start," Vitek says. "We're two different personality types who come at issues from two different angles, and that always generates debate, but the business needs us to do that."
And hipages' biggest supporter is delighted by what's come about as a result of his advice being ignored. "My dad's pretty chuffed with what Roby and I have done," Vitek says. "He said to me the other day, 'I don't think I could have taken something that big, Dave.' He's really proud."