Investors rush to COVID-19 social bond market
New COVID-19 social bonds have been met with overwhelming support from investors, leading to rapid growth in the sustainable debt market and a welcome outperformance, experts told a NAB Roundtable.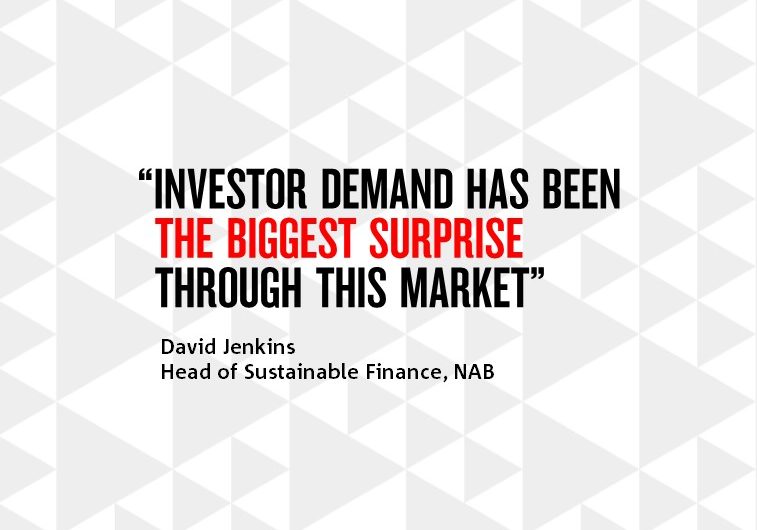 The social and sustainable debt market has surged since March as governments, banks and companies rush to issue special COVID-19 bonds to raise capital to alleviate the impacts of the pandemic, a recent NAB Roundtable was told.
Investors have proved keen to support a range of COVID themed bonds, while sustainable and ESG funds have seen a global rise in inflows even as the broader fund universe was heavily sold off. Notably, spreads of green and social bonds have outperformed as the coronavirus pandemic has unfolded.
"Investor demand has been the biggest surprise through this market," David Jenkins, Global Head of Sustainable Finance at NAB told a recent NAB Corporate and Institutional Banking Roundtable. The global virtual roundtable was shared via webinar with clients in Australia, New Zealand and Asia.
"The scale and speed with which investors have mobilised capital to support this issuance of COVID-themed bonds has been amazing," he said.
Jenkins cited recent estimates by two large European institutional investors that the market has already reached over €60 billion in size with potential to reach €100 billion by the end of 2020¹. Those investors, APG Asset Management and Axa Investment Managers, have invested €554 million and €230 million respectively in COVID-19 debt.
According to data from Bloomberg New Energy Finance², social bond issuance for the first four months of 2020 has exceeded US$20 billion, already surpassing the total global issuance in 2019 of US$17.3 billion.  The sharp increase was driven by institutions issuing COVID-19 response social bonds.
Speak to a specialist
[1] https://realassets.axa-im.com/content/-/asset_publisher/x7LvZDsY05WX/content/insight-covid-19-how-a-new-breed-of-bonds-can-help-finance-the-fight/23818