Leadership advice from Australia's top business educator
Academic, media commentator, author and entrepreneur Peter Switzer has known most of Australia's big business people since they were small business people. Here, he summarises what he's learnt about leadership over the last four decades.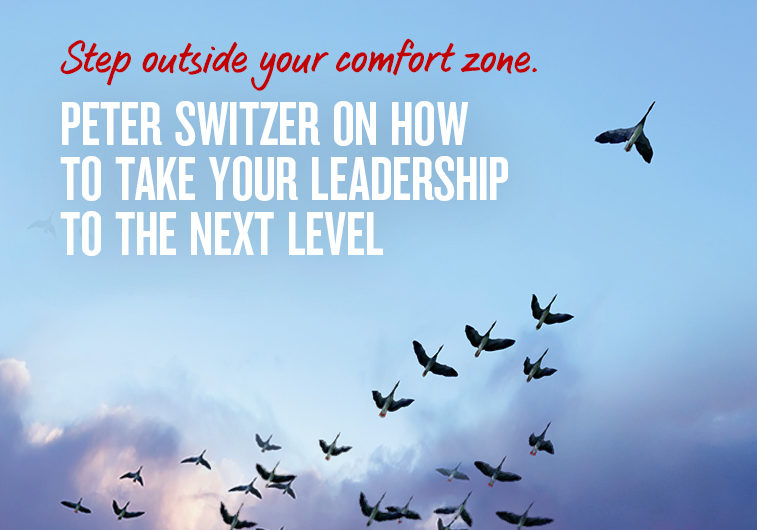 We all encounter natural leaders; the kid at school who was head prefect, team captain and lead actor in the school play. The good news is that even if you're not that person – most of us aren't – you can choose to become a leader – if you're willing to do the following…
Make the transition from worker to leader
When someone is good at what they do, lots of people want what they have to offer. In those circumstances, it often seems to make sense to open a business.
The problem is that being, say, a good potter doesn't mean you'll be good at running a pottery business. You probably won't be all that good at leadership when you start out, but you'll have to become good at it because you now shoulder the responsibility for all the people whose fortunes are hitched to yours, particularly the staff who've backed you by agreeing to work for you.
You can't continue to sit behind your pottery wheel and not worry about how your pottery gets marketed, distributed and sold. In fact, you'll probably need to delegate many of the technical tasks you enjoy so you can concentrate on managerial and entrepreneurial activities you have no experience with. Speaking of which…
Say goodbye to your comfort zone
If there's one profound truth I've come to recognise about business, it's that stepping outside your comfort zone is essential to success. If you launch a business and just keep doing the things you're already good at, your business won't go anywhere.
If you decide to act like a leader and do the scary things – such as take out a business loan to scale up or fire an employee who hasn't worked out – then it's possible for your business to grow and for you to grow in stature as a business leader.
Make a self-improvement action plan
All leadership starts with self-leadership. Business owners usually put together a business plan but, at most, one per cent of them come up with what I call a 'leadership plan'.
In practical terms, a leadership plan involves doing a SWOT [Strengths, Weaknesses, Opportunities, Threats] analysis of yourself, then developing strategies for self-improvement. It's often the case that individuals who are strong on the creative, visionary side of things won't be great at the admin and accounting side of things and vice versa. The most common solution to this is to, one way or another, outsource the task you aren't great at. I know one now-famous chef whose career took off after he went into partnership with a relative who was happy to do all the back-office work while he concentrated on appearing on TV, writing cookbooks and opening restaurants.
Affirm like Ali
Muhammad Ali was famous for boasting "I am the greatest!" but many people don't realise he started saying that long before he became the greatest. From early on, he said it over and over to himself as well as putting it out there publicly. That meant he was driven to become the greatest – perhaps if he hadn't opened his big mouth he never would have.
Being a business leader is a tough road and you need to remain driven to succeed. Regularly vocalising your goals – to yourself and others – is one way to keep pushing yourself forward when you might otherwise be tempted to slack off.
Learn from others' mistakes and masterstrokes
Business people who are great leaders are almost always obsessive about soaking up the hard-won wisdom of others. Any serious profile of an entrepreneur usually includes a section where that entrepreneur talks about all they learnt from one or several business mentors.
Of course, it's not always easy finding mentors, especially ones who've run business empires themselves. Business coaches can be an excellent investment and I've used them myself. But many business owners, especially in the early days when they most need it, don't have thousands of dollars free for coaching. That's why I was excited when my son, Alex, suggested we could harness technology to allow people to learn from legends at minimal cost.*
Grow Your Business is an online business coaching program Switzer Media is partnering with NAB to provide. It allows business owners to gain real-world insight from entrepreneurs with runs on the board. For example, when the program addresses marketing, it doesn't provide tips found in a textbook. Instead, in a video module, Janine Allis explains how she got almost $1.5 million worth of free advertising by giving away a Boost Juice franchise worth $300,000 in a radio competition.
*NAB Business customers can access the Grow Your Business program for free for a year. (If you choose to continue your subscription after that, there is a $297 annual fee.)