From Coppola to Sting: A-Listers making A-grade wines
Following the nose of savvy A-listers who've teamed up with some of the world's best vintners can see you discovering some stellar wines and sniffing out new takes on classic wine regions. Whether it's to plan some vineyard hopping or simply order a case, here are some of our favourites.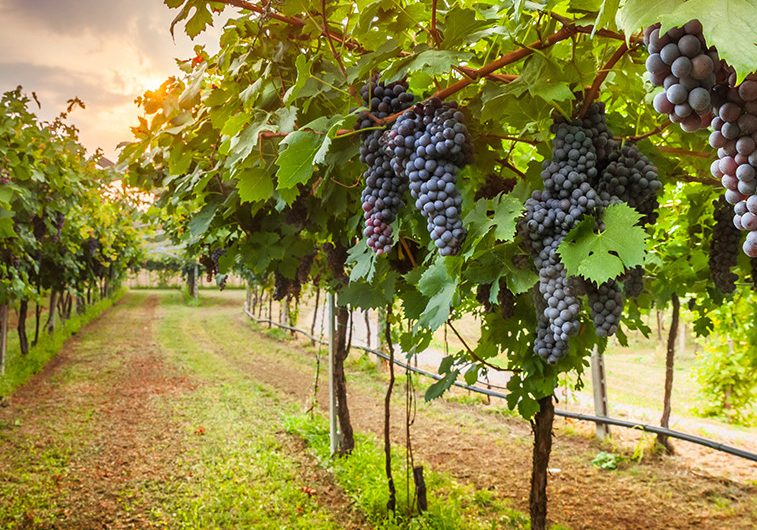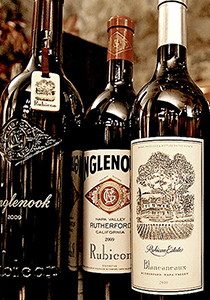 Francis Ford Coppola, Inglenook, Napa Valley, USA
Francis and Eleanor have set the A-lister winemaking bar very high. They've earned serious kudos by reinvigorating one of the original and greatest Napa Valley vineyards, Inglenook.
In 1975, the Coppolas spent their Godfather earnings on buying part of Inglenook and have dedicated the years since to restoring its prestigious reputation with the help of renowned wine consultant Stéphane Derenoncourt and Managing Director and winemaker Philippe Bascaules.
From the beginning, the quality stakes were high. The 1941 Inglenook Cabernet Sauvignon achieved a perfect 100 score and was named one of the Top Wines of the Century by Wine Spectator in 1990.
The Inglenook estate is once again producing fine red and white wines including the 1882 and RC Reserve labels. 1882 honours the first vintage produced on the estate. In the same year, the original owner dug a small cave to experiment with temperature and barrel aging. These estate-grown reds continue the tradition with the blends and aging tweaked for every vintage.
If a visit to the Napa Valley is on the cards, Inglenook offers escorted private tours of the chateau, vineyards and Infinity caves, culminating in a seated tasting in a private cave.
More: inglenook.com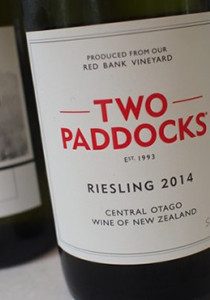 Sam Neill, Two Paddocks, Central Otago, New Zealand
With his stated aim of producing world-class Pinot Noir, Sam Neill's drops are already hitting target and rarely make their way to the public market.
Two Paddocks currently produces five Pinot Noirs plus a small amount of Riesling from four organic vineyards located in the three main Central Otago valleys.
First planted in 1997, the four sites are headed by viticulturist Mike Wing.  Keen to reflect the soil, slope, water and climate of each site, every vintage is artfully blended and aged by the small team. When an extra-special grape is produced, a single Pinot is the celebrated result.
Two Paddocks has consistently scored in the mid 90s in judgings around the world. Recent highlights include the UK's Decanter magazine naming The Fusilier Pinot Noir 2014 as one of the "50 Most Exciting Wines of the World of 2016" and Robert Parker Wine Advocate awarding First Paddock Gibbston Pinot Noir 2015 94+ points.
The only way to guarantee a taste of these highly rated drops and to visit the cellar door, is by joining the label's Private Paddock A Club. Signing up for a couple of half or full mixed cases of New Zealand's top-rated Pinots and Riesling gets you access to private tastings, dinners and tours of the picturesque farms plus the opportunity to view Neill's collection of New Zealand art. It's also the only way to access museum wines and your best chance of getting your hands on the Proprietor's Reserve collection – Two Paddocks' most awarded wines.
More: twopaddocks.com
Brad Pitt and Angelina Jolie, Chateau Miraval, Provence, France
While Rosé is created to be drunk young, if you prefer yours to come with centuries of Provencal and decades of rock n' roll and Hollywood pedigree, Miraval Côtes de Provence Rosé is for you. It was the only rosé to be included in Wine Spectator's Top 100 in 2012, making it the best rosé in the world – and has rated highly ever since.
When the Jolie-Pitts bought the estate in 2011, former owner, jazz pianist and composer Jacques Loussier, had already added a recording studio. Pink Floyd, Sting, Sade, The Cranberries and The Gypsy Kings have all recorded there.
The Jolie-Pitt's brought Marc Perrin on board to revitalise the estate's winemaking. La Famille Perrin is a fifth-generation wine making dynasty renowned for routinely producing long-lived classics that are amongst the finest in the world and consistently feature in Wine Spectator's Grand Tour lists.
While visits to the Miraval vineyard and chateau are now off limits, La Famille Perrin's other historic estates are open to the public.  And as each produces an impeccable representation of the area's terroir, touring them provides an education into the very best of France's southern wine regions.
The Perrin's Château de Beaucastel with both Châteauneuf du Pape and Côtes du Rhône wines heads the list. The estate grows the 13 varietals traditional to the area including grenache noir and syrah plus older French varietals such as mourvèdre and cinsault. If you prefer a Gigondas appellation, the Perrin Domaine du Clos des Tourelles boasts a 12th century home amongst the old grenache vines.
More: familleperrin.com/en/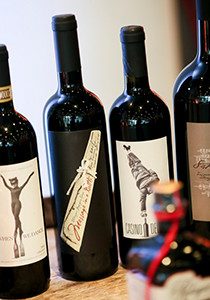 Trudy Styler and Sting, Il Palagio, Tuscany, Italy
From the mid-1500s, Il Palagio has produced wine. After buying it run down and producing bulk wines in 1997, Trudi Styler and Sting have left no stone unturned in their quest to reinvigorate Il Palagio and its wines. This included replanting 11 hectares of vines and implementing biodynamic farming techniques as well as restoring the ancient buildings and grounds to their full Tuscan glory.
The new owners employed the talents of Paolo Caciorgna, a gifted oenologist and Tuscan local who now consults for over 30 Italian winemakers, and Alan York, a specialist in organic and biodynamic agriculture.
The resulting wines are classic Tuscan reds and whites that have been regularly hailed by Wine Spectator. Sister Moon is the standout red. A very drinkable Toscana IGT. The 2014 vintage is a blend of 40 per cent Sangiovese balanced with 30 per cent Merlot and Cabernet Sauvignon, barrel aged for 10 months and another 6 bottled.
In 2016, Il Palagio got the local nod of approval with its invitation from Wine Spectator to participate in OperaWine: Finest Italian Wines, the marquee event of Vinitaly, Italy's largest wine fair.
Just a short drive from Florence, staying in the superbly restored 'palagio' cottages and sampling the classic wines and dishes produced on the estate is a true Tuscan delight.
More: palagioproducts.com
More from NAB