Markets Today: It Only Takes A Minute
The AUD is a little softer this morning, thanks largely to comments from RBA Board member Ian Harper in a Dow Jones interview published around 7pm last night.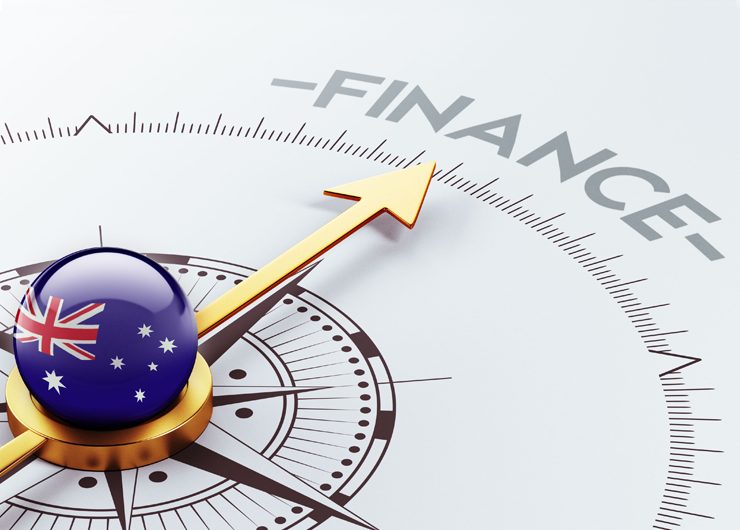 It's a bit early in the morning for 'A House Divided' by Megadeth – and too strong a connotation in any event in prefacing a discussion on the FOMC minutes released a couple of hours ago. So UK soulsters Tavares' sole hit from the mid-1970s gets the gig instead.
In fact, the Fed minutes do hint at a slightly more divided FOMC than in prior meetings, with 'several', rather than  'a few' members expressing concerns that inflation is not going to pick up to the extent that it would justify a continuing albeit gradual normalisation of monetary policy. Related to this was the discussion on how wise, or otherwise, it would be to continue allowing unemployment to run below the so called NAIRU or full employment level without sparking a more significant inflation outbreak down the track (the debate about the 'flatness' or otherwise of the so-called Phillips curve). 'Several' at least are evidently happy to.
What also comes across in the minutes is increasing concern that the easing in financial conditions represented by the fall in bond yields, the rise in equity prices – and fall back in the dollar – so far this year, is adding to financial stability risks.  Both Bill Dudley and Janet Yellen have alluded to this in recent comments.
As for the discussion on when to commence the process of balance sheet reduction, the Fed is divided. Some suggest it can start as early as September, others not wanting to pre-commit to a start date this early.  A formal announcement may not therefore come until the September meeting (possibly July) but we certainly expect them to start no later than October, and with a further rise in the Fed funds rate then coming in December.
One other thing to note in the minutes is comment that some of the Fed's liaisons are reporting uncertainty over Trump administration economic policies as having some impact on businesses' preparedness to increase investment. Something to watch for sure.
Knee jerk reaction to the minutes was to see yields higher (by about 2bps at 10 years) and with that a firmer US dollar, but moves which have since been retraced. The bigger news to note overnight is a renewed slump in oil prices with both WTI and Brent crudes off almost $2. This follows comments from Russia that it does not support the notion of deeper production cuts.
Unsurprisingly, this has seen the Canadian dollar give back some of its recent Bank of Canada-inspired gains, and pushed the Norwegian Krone firmly to the bottom of the G10 scoreboard.  The Swedish Krone is top, after some very strong industrial production data (8% y/y).
The AUD is a little softer this morning, thanks largely to comments from RBA Board member Ian Harper in a Dow Jones interview published around 7pm last night. Harper said that there was 'no need to scare the horses' with talk of policy tightening and that a lower Australian dollar would benefit the economy.  Harper acknowledged the recent strengthening in the currency, which he put down in part to speculation the RBA might adopt a more hawkish tone at this week's meeting.
Ahead of the summary minutes of the ECB's June meeting later today, ECB Governing Council (GC) member Benoit Coeure said last night that the GC has not discussed policy changes. He also suggested that recent market moves are not very significant in the 'big picture', comments we'd wholeheartedly agree with. The Euro initially fell on his first comments before recovering on the second set.
Coming Up
We're back to hard data today both in Australia and the United States.
The US has the ADP employment survey in front of Friday's all important non-farm payrolls report (ADP seen at +183k, NFP currently +177k) and more importantly, the ISM non-manufacturing survey.  Services makes up more than 88% of the US economy, manufacturing less than 12%, so in the scheme of things is much more important.  Consensus sees 56.5 down from 56.7, an outcome which would represent a still very healthy rate of expansion in the sector.
Designated Fed speakers today are Governor Jerome Powell and – in Tasmania – San Francisco Fed President Williams (nice work if you can get it and following his tour of mainland Australia last week interspersed with a couple of early-week speaking engagements).
The local trade figures at 11:30 AEST could prove to be a surprise for markets. The current consensus looks for a surplus of $1bn with a wide range of expectations from  $0.8bn to +$3.5bn. The divergence likely reflects the strong rebound in coal export loadings in May which would, all things being equal; argue for a higher trade surplus.
However, NAB thinks this could be more than offset by lower commodity prices in recent months, along with a likely large capital import (Central Processing Facility) for the Ichthys LNG project. NAB accordingly forecasts a $0.2bn deficit with downside risks, and if this eventuated it would be the first deficit since October 2016.
Overnight
On global stock markets, the S&P 500 was +0.19%. Bond markets saw US 10-years -2.32bp to 2.33%. In commodities, Brent crude oil -3.91% to $47.67, gold+0.5% to $1,226, iron ore +0.1% to $63.28, steam coal +2.3% to $83.05, met. coal +2.6% to $159.00. AUD is at 0.76 and the range since yesterday 5pm Sydney time is 0.7571 to 0.7632.
For full analysis, download report
For further FX, Interest rate and Commodities information visit nab.com.au/nabfinancialmarkets