Markets Today: Blue Monday
New Order's Blue Monday is the best-selling 12 inch single of all time in Britain (mmm I wonder how many 12 inch singles are out there!) and is also the longest charting single at 7:25.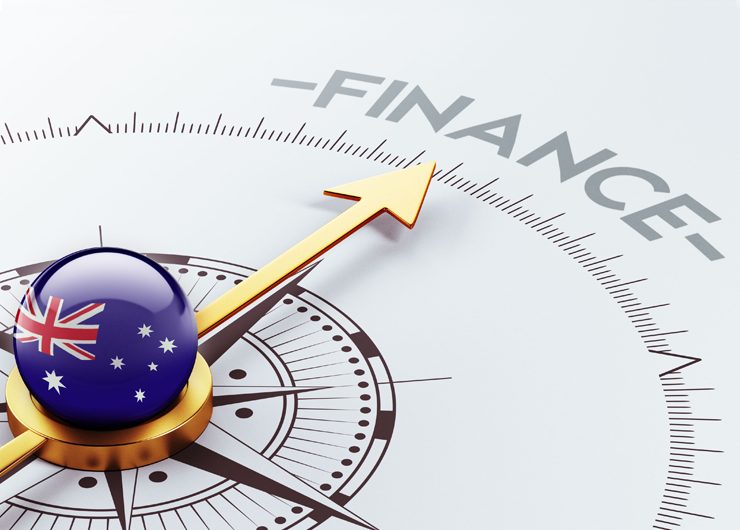 As many New Order songs, the lyrics in Blue Monday are rather vague instigating a lot of speculation of dark motives for the song with particular reference to the late Ian Curtis (Joy division lead singer), but in a 2006 interview, Peter Hook (co-founder and bassist) explained that the inspiration came from a Fats Domino song, it was "Monday and we were all miserable", so that was it!
So Monday has not been a good day for risk assets with European and the US equity indices recording their worst day since the November US election.  The Dow has lost over 175 points (-0.89%) and is back below the 20k mark, the S&P 500 is down -0.88% and while all sectors are in the red, sectors such as energy, industrials, materials and financial, which have been the outperformers since Donald Trump election victory, are at the bottom of the overnight pile, down between 1% and 2%.  Meanwhile all European indices closed the day in negative territory with the Euro Stocks 600 down 1.05%, its worst day since the start of November last year.
Price action in currencies has been fairly muted with JPY and GBP the two exceptions. The USD is little changed against most currencies (BBDXY -0.02%), but it has lost over 1% against the Yen. Yesterday during our Asia session, USD/JPY was contained within a ¥114.29-¥114.92 range but as US equities took a dive overnight, USD/JPY followed the move lower and is currently trading at ¥113.79. Meanwhile GBP is at the bottom of the pile down 0.65%. The currency pair is currently trading at 1.2476 with technical suggesting it still has room to trade lower.
Looking at core global yields, 10y UST are little changed at 2.48% and 2y UST are also essentially unchanged at 1.20%. The December PC deflator, the Fed's preferred inflation measure, was released overnight with the core measure printing at 1.7% and in line with expectations, slowly but surely inflation pressures are rising in the US with core measure recording a fourth straight 0.1% monthly rise. Meanwhile in Europe, German Bunds ended the day +1.2bps at 0.445%. Germany's yoy headline inflation climbed to 1.9% in December, just below the 2% expected by consensus. Still, the figures will no doubt give ammunition to German policy makers to pressure the ECB to wind down its QE programme.
Coming Up
We have a busy day of data releases and events domestically and abroad. Australia's weekly consumer confidence reading is the first cab off the rank followed by private sector credit and the all- important NAB Business Survey.  Also this morning, Japan releases December readings for industrial production and household spending along with labour market data (jobless rates and jobs to applicants' ratio). Then and if recent history is any guide, the BoJ should make its policy announcement any time between 12:45 and 14:45 Sydney Time.
ECB President Draghi speaks in Frankfurt on Europe's "digital integrated market" (unlikely to be market moving) ahead of the release of EU preliminary Q4 GDP numbers and CPI figures for January.
Later tonight, Canada publishes its monthly GDP estimate before BoC Governor Poloz speaks in Alberta and the US gets employment cost index (Q4), S&P/CoreLogic Home Prices (Nov), Chicago PMI (Jan) and the Conference Board Consumer confidence reading for January.
Looking at today's key events in more detail, the December NAB business survey should give us a timely read on the state of the Australian economy. Last month the survey suggested there were some signs of moderation in the non-mining side of the economy with the business conditions index easing from 7 to 5, matching its long-run average level for the first time since April 2015. Meanwhile, business confidence showed a modest improvement with the index climbing to 5 from 4 in the previous month. Thus, in the December survey we will be looking for evidence of a bounce back in conditions which should help ease concerns that the non-mining recovery is running out of steam.
As for the BoJ, while recent data releases suggest the Bank could upgrade Japan's economic outlook, latest CPI data don't justify an upgrade to its CPI forecasts. The Bank therefore still needs to keep its foot firmly on the easing pedal. So, today we expect the Bank to stand pat and to also remain firmly committed to its Yield Curve Control and other expansionary policies.
Europe's CPI readings could show Spanish inflation rose above the ECB target in January (2.2% exp. vs 1.4%) while the Eurozone measure is expected to climb from 1.1% to 1.5%. Hawks remain a minority on the ECB (with Draghi believing the rise in inflation is likely to be transitory), but strong CPI figures today are likely to increase calls for an early end to the ECB's asset purchase programme and prove EUR supportive on the day.
Lastly, a bit of payback is expected in US consumer confidence (112.9 exp vs 113.7 prev) following the post-election Jump recorded in December.
Overnight
On global stock markets, the S&P 500 was -0.85%. Bond markets saw US 10-years +0.01bp to 2.48%. In commodities, Brent crude oil -0.54% to $55.22, gold+0.5% to $1,195, iron ore +0.0% to $83.34, steam coal +0.1% to $83.55, met.coal +0.0% to $185.25. AUD is at 0.7549 and the range since yesterday 5pm Sydney time is 0.7528 to 0.7567.
For full analysis, download report or listen to The Morning Call Podcast
For further FX, Interest rate and Commodities information visit nab.com.au/nabfinancialmarkets