Markets Today: Enjoy the silence
With the US and the UK markets closed for Memorial Day/Spring bank holidays, the focus in a quiet night was on European markets, specifically interest in ECB President Mario Draghi's speech to the European Parliament.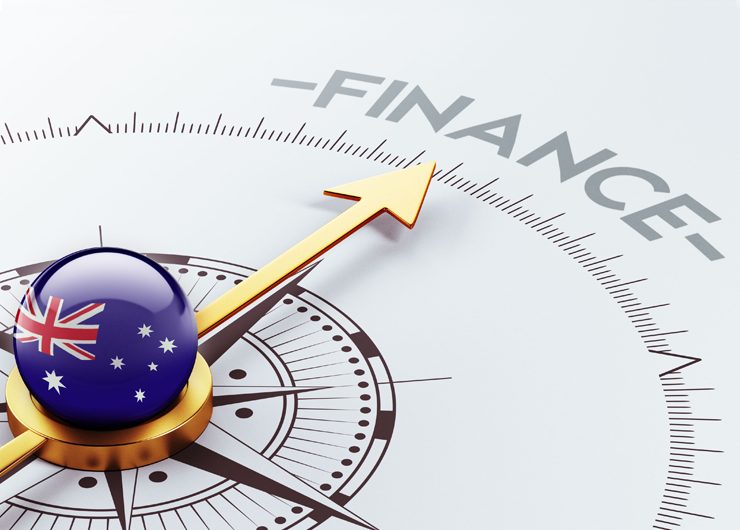 Two comments have drawn the market's interest.  First, some comments addressed across the Atlantic warning about the US push back on freer global trade.  He noted that the neo-protectionist stances that have been stated in the United States are of concern.
Second, he virtually repeated his view that while the economic recovery has been "increasingly solid" and broadening, "we remain firmly convinced that an extraordinary amount of monetary policy support, including through forward guidance is still necessary for the present level of under-utilised resources to be reabsorbed and for inflation to return and durably stabilise around levels close to 2 percent within a meaningful medium-term horizon."
It's now only a week out from the ECB meeting and you can't get much clearer than that.  The ECB will then unveil its new inflation forecasts; an about turn from the ECB signalling a winding down now of QE would be a big surprise to the market.  Even the more hawkish Bundesbank President and ECB Governing Council member Jens Weidmann recognised that internal Eurozone price pressures beyond volatile energy are still muted but that it is legitimate question to raise of when to normalise policy.
The Euro has been little changed and in a contained range overnight, trading this morning at around 1.1165.  Elsewhere in Europe, former PM Renzi suggested in an interview with Il Messaggero that instead of an election next year it would make sense to get it out of the way around the time of the German elections in September, rather than subsequent greater scrutiny Italy.  This seems to have spooked Italian markets somewhat, the Milan MIB Index down 2.01% in a night of very little change in the DAX and the CAC.  Italian bonds also took a hit, 10y yields up 8bps against falls in German and French yields.
As we go to press, UK PM May and Labor leader Jeremy Corbyn are locked in a BBC TV interview, but with little new market reaction after the Pound has lost pressure through the end of last week with narrower polls.
It's been a similar story for the Aussie that has also been trading in its recent range, ahead of Building Approvals today and key US inflation and consumer spending tonight.  Despite the China holiday yesterday, there was a new price for spot iron ore, up $0.59/t to $58.50.  Dalian futures though were closed and China has another holiday today.
Coming Up
The local data flow gets underway today with the release of the April Building Approvals report.  There have been two standout points from this release of late.  First, again incredibly volatile, approvals down a meaty 13.4% (thanks to a 22.5% monthly fall in private apartment approvals), but the standard deviation of monthly moves is still a large 6.7%.  Second, the cyclical peak in approvals has passed.  NAB expects – without a strong conviction – that approvals will only rose 3% in April.
There are also three Japanese partials, out at 9.30/9.50 AEST, though they are of little market sensitivity, today's being retail sales, the monthly labour market report, and the overall household spending report.
While China is still out for the second of its Dragon Boat Festival holidays, the US and the UK come back on line again tonight with some key data points on the calendar. It kicks off with the EC Confidence Surveys for May, ahead of Germany's CPI, the market expecting the EU harmonised measure to ease from 2.0% to 1.5% y/y.  Then attention turns to the US PCE deflators, expected to reveal a 0.2% rise in the headline and a 0.1% in the core deflator, making last month's look the "odd one out".  Then there's the focus on the personal income and spending side of the report, both expected to rise 0.4% in nominal terms.  The Conference Board Consumer Confidence report for May is also out tonight, containing its surveyed measure of the jobs plentiful index, consumers' readings on the health of the jobs market in terms of availability or difficulty in getting a job.  It's been continuing to improve.
Overnight
US and UK markets were closed for holidays. In commodities, Brent crude oil +0.27% to $52.29, gold-0.1% to $1,267, iron ore +1.0% to $58.50, steam coal +0.0% to $73.85, met. coal +0.0% to $173.65. The AUD is at 0.744 and the range since yesterday 5pm Sydney time is 0.7427 to 0.745.
For further FX, Interest rate and Commodities information visit nab.com.au/nabfinancialmarkets