Markets Today: Fed Up
DJ Khaled didn't have the folks in Washington's Eccles Building in mind when he composed 'Fed Up' in 2009, but December 2017 Fed rate hike pricing pushed up from around 40% to 50% on Friday.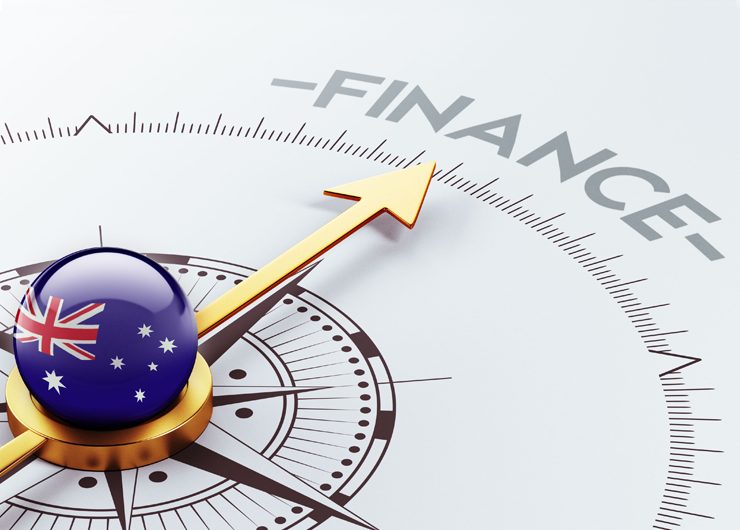 You get the drift. Friday's US payrolls report was strong in all respects, lifting the dollar and US yields across the board while allowing for small-scale gains in US stocks and risk sentiment.
Non-farm payrolls rose by 209k against 180k expected with trivial 2-month net revisions, the unemployment rate fell by 0.1% to 4.3% as expected and while average earnings only rise by the 0.3% expected, rounding meant the year-on-year growth rate held at 2.5% rather than the expected drop to 2.4%.
Trump's chief economic policy adviser Gary Cohn was banging the (autumn) tax reform gong loudly on Friday (including making clear than incentives for US firms to repatriate profits held overseas was an integral part of the administration tax plans).  Fed dove Neel Kashkari meanwhile tweeted said the payrolls report didn't change anything (implying he still wants to see evident of higher inflation before being persuaded to vote for higher rates).
In stocks, the S&P finished 0.19% higher at 2,476.83, the Dow +0.3% at 22,092.81 and the NASDAQ +0.18%. The weaker EUR helped the Eurostoxx 50 gain 1.2%. The VIX lost 0.41 to 10.03 (-0.26 on the week).
In FX, it was a case of 'the bigger they are the harder they fall' with EUR/USD the biggest casualty of the post-US payrolls jump in all things USD, -0.82% to 1.1773. The narrow DXY index gained 0.71% to 93.49 and the broader BBDXY 0.55% to 116.71. GBP/USD fared next worse, -0.75% to $1.3040 then JPY, USD/JPY +0.58% to Y110.69. Amongst commodity currencies, there was not too much to choose with USD/CAD +0.47% to 1.2645 (despite another stellar Canadian employment report) and AUD and NZD both -0.35%, AUD/USD to 0.7922 and NZD to 0.7409.  We've started the week little changed.
In rates US yield drifted off in afternoon trade following the immediate post payrolls surge. 2s ended the day +1.2bps at 1.353% (+0.4bp w/w) and 10s +4.1bps to 2.263% (-2.7bps w/w). The 10yr Bund gained 1.5bps to 0.468% (-7.4bps w/w).
In commodities oil edged up, WTI by 50 cents to $49.52 (-$0.19 on the week) and Brent by 40 cents to $52.36 (-$0.16 on the week) with marginal assist from news that Friday's Baker Hughes US active oil rig count dropped by one to 765.  Gold lost $9.3 to 41,258.5 on the back of the post-payrolls USD bounce and is $9.9 lower on the week. Iron ore gained $1.20 to $74.12 is $5.39 up on the week.
CoreLogic's Weekend Market Summary shows a preliminary auction clearance rate of 71.5%, up from last weekend's final 68.7% (down from the preliminary 70.7%). Melbourne is holding up the national average, with a preliminary clearance rate of 75.7% (final 75.6% last weekend) with Sydney up to 71.5% from last week's final 65.4%, the latter the lowest Sydney clearance rate this year.
The UN Security Council on Saturday agreed to impose new sanctions on North Korea that would ban exports of coal, iron, lead and seafood in response to Pyongyang's testing of two intercontinental ballistic missiles last month that could target the U.S. The new penalties agreed to on Saturday by all the 15 council members aim to cut North Korean exports by about $1 billion a year. We seriously doubt these are going to scare Kim Jong-un into submission on his nuclear weapons programme.
Coming Up
NSW banking holiday today will make for a quieter than usual start to the week for Australian markets.
The post-US payrolls week is typically quiet on the US data front. But we do get the July CPI report on Friday, one obvious highlight. Fed speakers this week include Bullard and Kashkari tonight, both of whom were adamantly opposed to any further moves prior to Friday's US labour market data (and Kashkari seemingly afterwards as well).  NY Fed President Bill Dudley talks about the labour market on Thursday. One to watch out for, for sure.
Other offshore events to note include the RBNZ on Thursday, where the Monetary Policy Statement shouldn't offer much support for the NZD. The underlying message will be that the RBNZ is in no hurry to join some other major central banks in looking to remove policy accommodation. In fact, we expect inflation forecasts to be reduced a little, reflecting the strength of the NZD more than offsetting any possible inflationary impulse from stronger terms of trade.
China's trade data is on Tuesday.  The OPEC/Non-OPEC committee dealing with non-compliance to production cuts meets in Abu Dhabi from today.
Locally, it's the NAB business survey on Tuesday, RBA Assistant Governor (financial markets) at a Bloomberg breakfast function on Wednesday and then RBA Governor Lowe testifying before the Lower House Economics Committee in Melbourne on Friday.
Overnight
On global stock markets, the S&P 500 was +0.19%. Bond markets saw US 10-years +4.08bp to 2.26%. In commodities, Brent crude oil +0.38% to $52.42, gold-0.7% to $1,258, iron ore +1.6% to $74.12, steam coal +0.8% to $95.35, met. coal +1.1% to $188.00. AUD is at 0.792 and the range since Friday 5pm Sydney time is 0.7891 to 0.7980.
For full analysis, download the report
For further FX, Interest rate and Commodities information visit nab.com.au/nabfinancialmarkets