Markets Today: Feel so close to tapering
In terms of market moves, most action happened in bonds. The bond sell-off continued overnight, underpinned by a weak French 30-year bond auction.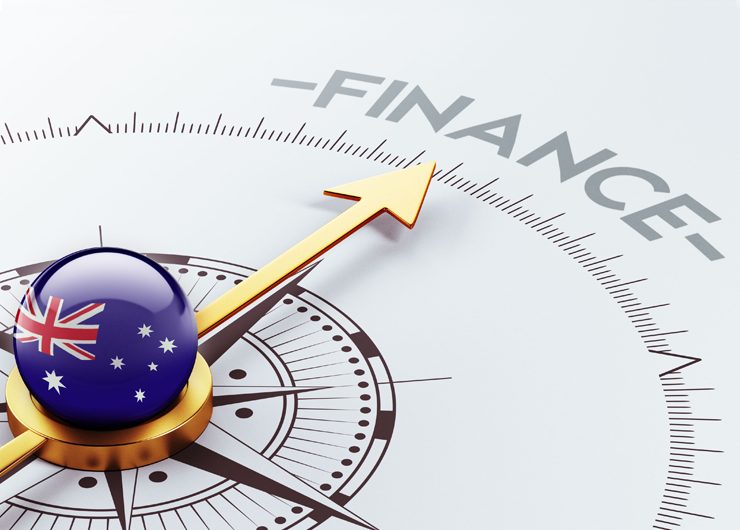 The bond sell-off continued overnight, underpinned by a weak French 30-year bond auction, comments by the Banque de France's Villeroy and ECB Minutes which indicated the Bank was closer to removing its easing bias on its Asset Purchase Program (APP) than many first thought. To borrow from Calvin Harris' 2012 hit, the ECB Feels So Close to announcing a taper of its APP.
In terms of market moves, most action happened in bonds: German Bund yields (+9.2bps to 0.56%); French OATs (+10.1 to 0.92%) and US Treasury yields (+4.2bps to 2.37%). With yields moving higher in Europe, the Euro outperformed (+0.6%), while equities were lower across the board (EuroStoxx50 -0.5%; S&P500 -0.9%).
How did the sell-off begin? The French 30-year bond auction was weaker than expected with a lower bid-to-cover of 1.53 times compared to 1.93 times for the previous auction. The clear implication here is that buyers have less appetite for European debt as they expect yields to head higher and for the ECB to gradually remove policy accommodation in the near future. That sentiment was reinforced by Banque de France's Villeroy who in his first annual letter to the French President said non-standard monetary policy is "neither eternal nor omnipotent" and that nominal rates are set to rise in line with the economic recovery.
The ECB Minutes reinforced the notion that the ECB was set to announce a taper of its APP in the near future with a discussion held on whether they should "revisiting the easing bias with respect to the APP purchases" given vanishing tail risks but in the end they didn't out of fear that "even small and incremental changes in the communication could be misperceived" and that could lead to a tightening in financial conditions. Importantly, they said "as the economic expansion proceeded and if confidence in the inflation outlook improved further, the case for retaining this bias could be viewed". It seems it is only a matter of time for further ECB communication that would guide the market towards the expectation of a gradual removal of policy accommodation – in this light, Draghi's speech last week was likely a pointer in this direction.
In FX, the Euro was the clear outperformer, up 0.6% overnight. The UK Pound also gained, up 0.3% with the Bank of England's McCafferty (dissenter) fuelling expectations that policy accommodation could be removed in the near future: "If the economy evolves along the lines of the forecast that we put out in May we would expect to see a couple of modest rate rises at some stage over the next couple of years or so." On whether this would occur in the next few months: "I will make my decision about that at the next meeting on the basis of the data that by then will be available … we're all watching the data and will see how it goes."
Movements in other major currency pairs were more muted: Aussie (-0.2%), Kiwi (-0.2%), CAD (‑0.2%) and Yen (+0.1%).
Oil prices were slightly higher (WTI +0.4%; Brent +0.3%), but remain volatile. A fall in US stockpiles yesterday helped the oil price recover after yesterday's sharp intraday fall.
While there was plenty of US data out, this did not have an enduring impact on the market. ADP Payrolls were weaker than expected, but the Non-manufacturing ISM was stronger than expected; other data out included the Trade Balance and Jobless claims. As for ADP Payrolls, they were 158k against expectations of 188k. While that could signal downside risks for tonight's Non-farm Payrolls, it has performed poorly recently while other indicators of the labour market remain strong.
One such indicator is the Non-manufacturing ISM which rose to 57.5 from 56.9 and above the consensus of 56.5. Strength in the month was driven by New Orders (+2.8 points) and Inventories (+3.5 points). Importantly the Employment Index remained at high levels, though it did dip to 55.8 from 57.8. Superficially that still signals a GDP growth rate of +3% and continued payrolls growth.
Coming Up
All focus international focus will be on the US where we get Non-farm Payrolls, the Unemployment Rate and Wages (10.30pm AEST). The market is currently expecting payrolls growth of 178k, up from last month's 138k pace, and an unchanged unemployment rate at 4.3%. The Atlanta Fed's jobs calculator suggests only 118k jobs a month are needed to keep the unemployment rate unchanged so anything above this will be probably enough for the Fed.
Also under focus will be the wages component which has so far failed to lift significantly despite the unemployment rate falling over the past 6-months from 4.7% to 4.3%. This month consensus looks for a 0.3% m/m rise which would take the y/y figure to 2.6%.
Canadian data tonight will also garner more than usual focus this evening given the Bank of Canada seems pre-determined to lift rates next week. We get an update of the Canadian labour market (10.30pm AEST) and the Ivey PMI for June (12.00am AEST).
Also out today is Labour Cash Earnings in Japan and the UK has Industrial Production and the Trade Balance.
Overnight
On global stock markets, the S&P 500 was -0.94%. Bond markets saw US 10-years +4.27bp to 2.37%. In commodities, Brent crude oil +0.27% to $47.92, gold+0.2% to $1,225, iron ore -2.1% to $61.96, steam coal +0.2% to $83.20, met. coal -0.3% to $158.50. AUD is at 0.7583 and the range since yesterday 5pm Sydney time is 0.7577 to 0.7615.
For full analysis, download report
For further FX, Interest rate and Commodities information visit nab.com.au/nabfinancialmarkets