Markets Today: Geopolitical UFO? Not according to markets
The oil price was the standout performer with WTI oil up 1.6% to $53.10 a barrel while Brent reached $55.99 after having risen for six-consecutive days.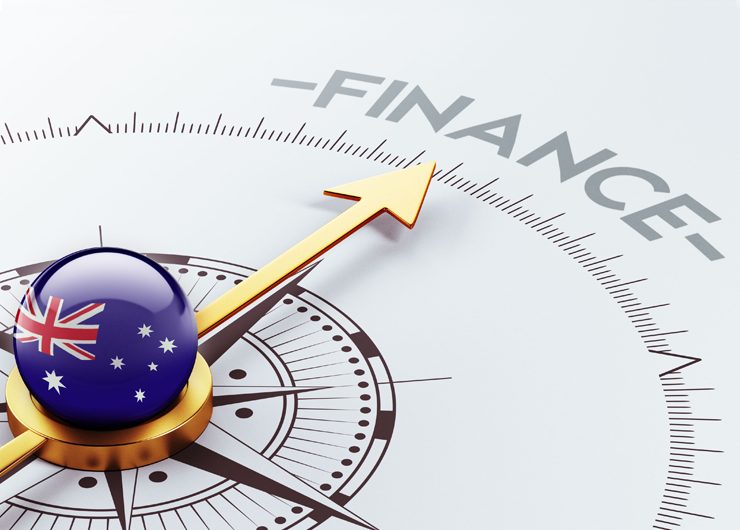 I saw a UFO was the 2006 hit song by Aussie Electro-pop outfit Sneaky Sound. Will geopolitics prove to be the UFO for markets in 2017? Not if you believe moves overnight with only small changes in yields, equities and currencies, while the VIX remains at a low 13.8.
The oil price was the standout performer with WTI oil up 1.6% to $53.10 a barrel while Brent reached $55.99 after having risen for six-consecutive days. Although geopolitical tensions have played a role, last night's moves were driven more by an outage at Libya's largest oil field and comments from Russia that it was looking to extend the OPEC-lend oil production cuts. Russia's Deputy PM was quoted last week wanting the oil price in a $55-60 a barrel range.
Comments this morning by US Fed Chair Yellen had little impact on markets. Dr Yellen emphasised that the current trajectory of Fed rate rises was appropriate – "it is appropriate to gradually raise the federal funds rate to a neutral stance" if the economy performs as expected. Although core inflation had not quiet reached 2%, Yellen said "we want to be ahead of the curve and not behind it". In regards to the unemployment rate hitting a fresh cycle low of 4.5%, Yellen said it is a "a little below what I and my colleagues would use as a marker of full employment".
US Treasury Yields fell 2bps to 2.36% in a quiet session. German bund yields also fell by 2.1 bps to 0.21%. Moves in Australian CGS largely followed movements in US Treasury yields the previous day and were up 2.2bps to 2.57%.
With the French presidential election just weeks away, attention has started to turn to French politics (first round 23 April, second round 7 May). Although it is still likely centrist Macron will prove the eventual winner (betting markets ascribe a 57% probability), markets are paying close attention. Capturing attention last night was the rising fortunes of far left candidate Melenchon who is polling at around 18% in the first round. Although Melenchon wants to stay in the euro and  EU, he does want to reform it and it is unclear how we would perform in a run-off against Eurosceptic Le Pen. The French OAT-German Bund spread rose 4bps overnight on the news and is now at its highest level since February. Nevertheless, French yields still remain at low levels overall at 0.93%.
In the FX space, commodity-linked currencies were the strongest performers – boosted by oil price. The CAD was up 0.5% and the Norwegian Krone was up a similar 0.4%. The US dollar was down a slight 0.1% across the board. The Euro and Yen were unchanged, suggesting that geopolitics concerns while capturing media headlines, are largely isolated to the Oil Market and North Asia.
On geopolitics, South Korean markets were sharply down yesterday following news of a US aircraft carrier being sent to the Korean peninsula as a show of force. US Secretary of State Tillerson clarified that we wasn't seeking regime change in North Korea. The KOSPI fell 0.9% and the Korean Won also depreciated by a similar amount. While geopolitics is capturing market, the VIX remains at low levels, rising to just 13.75.
Coming Up
The domestic data highlight is the NAB Business Survey (11.30am AEST). NAB provides no hints here, but we do note the survey has a strong relationship with non-mining activity (see Chart). In February the survey did decline to +9 from a stellar +16 in January, but the read importantly was still well above its long-run average of +5. Focus is also likely to be on the employment sub-index given the clear divergence that has emerged between the official employment figures and leading indicators such as the NAB business survey.
Internationally the data calendar is fairly sparse. Across the ditch we get NZ card spending, and then the focus will be on the UK CPI. Also out is the German ZEW for April, Eurozone Industrial Production, US NFIB small business optimism and US JOLTS.
Overnight
On global stock markets, the S&P 500 was +0.07%. Bond markets saw US 10-years -2.33bp to 2.36%. In commodities, Brent crude oil +1.36% to $55.99, gold-0.3% to $1,251, iron ore -1.0% to $74.71, steam coal -1.6% to $86.75, met.coal +8.7% to $282.50. AUD is at 0.7501 and the range since yesterday 5pm Sydney time is 0.7476 to 0.7509.
For full analysis, download report or listen to The Morning Call Podcast
For further FX, Interest rate and Commodities information visit nab.com.au/nabfinancialmarkets