Markets Today: Gone Daddy gone
The lack of key data releases and major corporate earnings news contributed to Friday's quiet trading session with major US equity indices trading in and out of positive territory.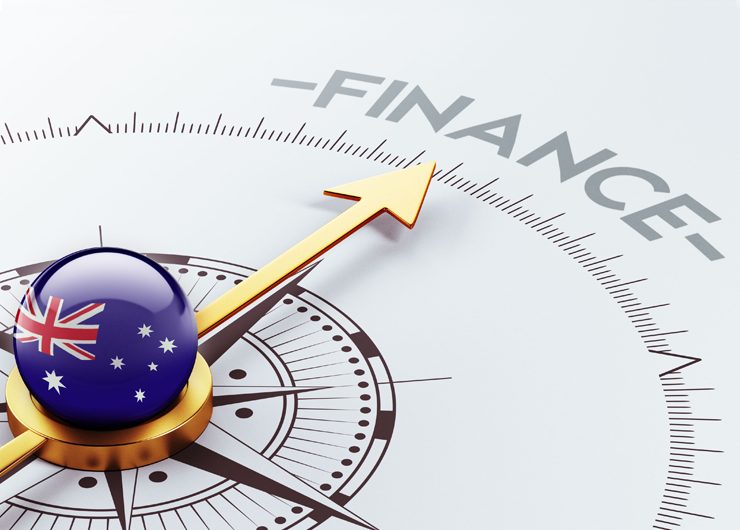 Nothing like a good old classic from the Violent Femmes to start the week… News that President Trump had fired his controversial Chief Strategist, Steve Bannon, only provided a short-lived rally to US equities. After recording sharp losses on Thursday, major US equities ended Friday marginally down and recorded their second week of negative returns. While gold was unchanged and the VIX sneaked back down to a 14 handle, JPY still benefited from a safe haven bid and after trading in a weekly range of 2.16%-2.28%, 10y UST ended the week at 2.1939%, close to the bottom of the range. USD indices were marginally lower on Friday, but ended little changed on the week. The softer USD on Friday and stronger commodity prices helped AUD move back above 79c and NZD edge back above 73c.
The lack of key data releases and major corporate earnings news contributed to Friday's quiet trading session with major US equity indices trading in and out of positive territory. News that President Trump had fired his divisive Chief Strategist, Steve Bannon, provided a short-lived equity rally with US equities heading south once again in the last hour of trading.
In theory the departure of Steve Bannon elicited an initial positive reaction in risk assets as the news was interpreted as a step towards imposing some order within the White House. From a market perspective, however, Bannon's departure doesn't change Trump's strong views on immigration, border security and trade protection. Hence, the latter observation probably explains the short-lived market reaction in the end.
The Dow Jones closed Friday – 0.4% to 21674.51, recording a weekly decline of -0.8%. The S&P500 was -0.18% on the day and -0.65% on the week while the NASDAQ closed Friday at -0.09%, – 0.64% on the week.
USD indices ended marginally lower on Friday (DXY -0.2%, BBDX -0.34%), but both managed to end the week slightly higher (DXY +0.39% and BBDXY +0.11%).  In G10, barring CHF, the USD was softer across the board with commodity linked currencies the big winners. CAD and NOK led the way, up 0.81% and 0.77% respectively, boosted by decent gains in oil prices (more below). After Sydney's close, AUD moved back above 79c (0.56% on the day) and NZD climbed above 73c (0.43%).
EUR closed the week at 1.1761 and USD/JPY ended at ¥109.18, its lowest level since late April. Looking at the overnight chart, USD/JPY traded to an intraday low ¥108.60, taking out the previous intraday low of ¥108.74.The April low of ¥108.13 is now a key support level with a break below this level opening the potential for a move all the way down to ¥106.5.
On Friday night, 10y UST yields traded in 2.1608% to 2.2097% range and ended the week at 2.1939%. The lows were reached when London and Europe were still trading and then news of Steve Bannon departure and better than expected Consumer sentiment data (see below) lifted US yields later in the NY session.
Oil prices surged on Friday following a Reuter's report of an Exxon Mobil refinery shut down in Baytown, Texas. (The 560k barrel-a-day plant is the second-largest refinery in the US). WTI closed Friday at $48.51, up 3% while Brent closed the week at $52.72, up 3.3%.
As for other commodities, gold was little changed at $1284.43 after failing to sustain a move above $1300. Copper was flat and iron ore had a good day, up 3.4% and closing the week at $77.94.
CFTC data showed net short positioning against the USD vs G10 declined last week from -125k to -104k. The overall move was dominated by a 14k reduction in EUR longs to 70k, 8.6k reduction in NZD longs to 25k and 11k reduction in CAD longs to 51k. AUD longs were extended by 1.6k to 59.6k. Ignoring the 60.7k high two weeks ago, AUD longs are now the highest since Apr 2013.
As for economic data releases, US August preliminary Michigan Consumer Index jumped to 97.6 from 93.4, above the 94 expected by consensus. This was the index's highest reading since January. Meanwhile 5-10 year expectations slid to 2.5%, essentially reversing the 2.6% rise in July.
Canada July CPI prints at +1.1% y/y vs +1.2% expected. But the average of the Bank of Canada's three core inflation measures was 1.5%, rising from a 1.4% in June.
CoreLogic's Weekend Market Summary from preliminary figures show the combined capital city clearance rate at 71.7% up from last week's final clearance of 67.5%. Melbourne's preliminary clearance rate was 77.7%, increasing from last week final clearance rate of 69.8%, and also higher than the 75.4% recorded a year ago. Meanwhile, Sydney's preliminary clearance rate of 70.8% also printed above last week final clearance rate of 67.6%. A year ago the clearance rate was 84.3%.
Coming Up
A quiet start to the week in terms of data releases suggests last week's equities soft ending along with potential geopolitical tensions could be the initial focus for investors this week. Monday's US-South Korea military drilling may instigate a reaction from North Korea, if so these negative vibes are likely to weigh on the AUD and NZD at the start of the week. Extreme long positioning in AUD and a bit less for NZD, suggest both currencies are susceptible to bad news.
Later today the UK government plans to release two papers on its Brexit plan, Europe's reaction will be import for the pound.
Later in the week, Yellen's speech at Jackson Hole is going to be important for the near term fate of the USD and UST yields. On Friday the Fed Chair will speak on financial stability and we suspect that despite the current low inflation environment she may highlight the ease of financial condition as an important consideration supporting the need for further rate hikes. Any comments along this line are likely to help push UST yields and the USD higher.
See our What to Watch publication for more details.
Overnight
On global stock markets, the S&P 500 was -0.18%. Bond markets saw US 10-years +0.86bp to 2.19%. In commodities, Brent crude oil +3.31% to $52.72, gold-0.1% to $1,286, iron ore +3.4% to $77.94, steam coal +0.3% to $98.30, met. coal -0.4% to $193.25. AUD is at 0.7932 and the range since Friday 5pm Sydney time is 0.787 to 0.7944.
For full analysis, download the report
For further FX, Interest rate and Commodities information visit nab.com.au/nabfinancialmarkets
Good luck