Markets Today: Life's a gas
The T.Rex 1971 classic is doubtless before most readers' time but not this one unfortunately, growing up with the first (and still the best) U.K. glam-rockers.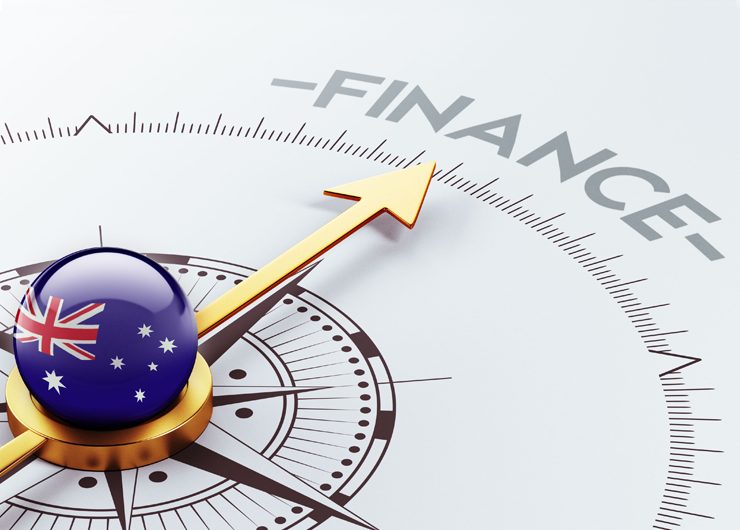 Oil (and gas) has been the big overnight mover, with crude oil prices off between 4% and 5% (WTI – $2.40 as we write and Brent off $1.93). This is all the result of an unexpected large build in oil and gas inventories reported by the Energy Information Administration (EIA).  Crude oil inventories rose by 3.3 million barrels against an expected draw of 3.25 million and gas inventories by 3.32 million against an expected 50k run-down.  This breaks the nine week streak of falling inventories and so prior evidence that OPEC and selected non-OPEC production cuts were having some impact in reducing excess stockpiles.  In markets, the biggest impact has been seen via a jump in the USD/CAD exchange rate, with CAD and JPY vying for bottom spot in the G10 scorecard, both currently about 0.3% lower.
Elsewhere in FX, the AUD is still atop the 24-hour leader board, building slightly on yesterday's post-GDP gains to a high of 0.7566 (but back to around 0.7550 currently).  GBP has also done well overnight, with the bookmakers (and latest polls of polls) suggesting that the Conservatives will be returned in today's General Election with an increased majority (of perhaps 50-60 seats versus 12 in the outgoing parliament).
EUR saw some intra-day volatility following a Bloomberg report that the ECB's draft projections now show CPI inflation at roughly 1.5% in 2017, 2018 and 2019, down from the previous projections near1.6-1.7%.  This saw EUR fall 60 pips to 1.1210, before a recovery, aided by a Reuters report that predictions for economic growth were likely to be revised up by about 0.1 percentage point and that forecast changes were likely to be small.  EUR is back up to around 1.1260.
US treasury yields are a bit firmer despite sharply lower oil (10s +2.5bps to 2.175% ), US equities have closed slightly higher, precious metals have given back a small amount of recent strong gains while industrial metal prices and softs are mostly higher.
Coming Up
It's been a long time arriving and Thursday has a long way to go.  Ahead of the ECB, Comey testimony ( though we already know what he plans to say) and the UK General Election, we have a couple of known events to help while away the day during our time zone, notably Australia's trade data for April and China's for May.
Australia's trade report is expected to see a markedly lower trade surplus (NAB +A$1bn, consensus +A$2bn, down from A$3.1bn).  Queensland coal loadings were hit hard in April.  Gold exports are also likely to fall with the Newcrest Cadia mine closed for remediation work since the 14 April earthquake.
China trade balance is seen recording a surplus of $48bn up from $38bn in April, with exports +7.2% in y/y terms down from 8.0% and imports 8.3% down from 11.9%.
Former FBI director Comey's inquisition may now turn out to be the least interesting event for markets. The pre-release of his prepared testimony overnight suggests that while he will confirm that the President leant on him to end the enquiry into National Security Advisor Michael Flynn he stops short of suggesting the President may have obstructed justice (the impeachable offence).  The broader Russian probe will run and run however and this particular millstone around the neck of the Trump administration looks unlikely to be lifted anytime soon.
As for the ECB, there is a widespread consensus it will tweak its language to suggest that risks to the growth outlook are balanced. But there doesn't appear to be a consensus that the Council will remove reference to or lower in the sentence that currently reads, "The Governing Council continues to expect the key ECB interest rates to remain at present or lower levels for an extended period of time, and well past the horizon of the net asset purchases".  So if reference to or lower is removed we'd expect the Euro to get at least a small lift, though confirmation of lower inflation forecast over the 2-3 year forecast horizon will temper expectations for a rapid retreat from current policy settings next year.
For the UK election, exit polls are likely to flash up from 7am  AEST Fri day as soon as the polls close, but a clear idea of the result will probably not be available at least until midday out time (3am UK time) and quite possibly not till much later if the result is not clear cut.  The rule of thumb seems to be that if the Conservatives retain power, the bigger the majority the better for Sterling, but with anything close to the current slender 12 seat majority viewed as negative given how far the pound rallied after the election was called, in anticipation of a bigger Conservative majority (i.e. enough to silence the extreme anti-EU faction of the party that are viewed as tying PM May's negotiating hands).  A much improved majority (say 50+ seats) will likely see at least a temporary boost for the pound.
This note doesn't allow space for a detailed discussion of the implications of a result other than these two above, but suffice to say we doubt it would be pretty for either business confidence or the pound, except if it were to generate the tangible prospect of a second referendum.
Overnight
On global stock markets, the S&P 500 was +0.16%. Bond markets saw US 10-years +2.78bp to 2.17%. In commodities, Brent crude oil -3.81% to $48.21, gold-0.6% to $1,286, iron ore -1.1% to $55.43, steam coal +1.9% to $78.45, met. coal +0.0% to $143.00. AUD is at 0.7551 and the range since yesterday 5pm Sydney time is 0.75 to 0.7566.
For full analysis, download report or listen to The Morning Call Podcast
For further FX, Interest rate and Commodities information visit nab.com.au/nabfinancialmarkets