Markets Today: Little Wonder
Bowie's song titles have an amazing suitability for morning note titles, lyrics on the other hand don't always suit.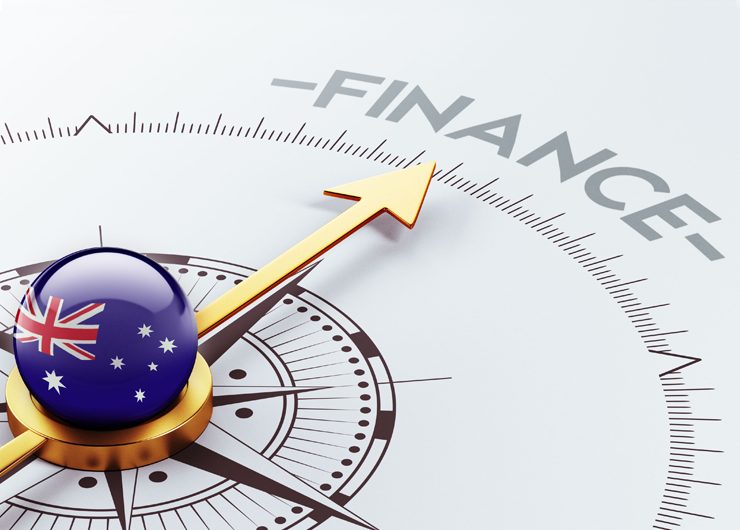 I always liked David Bowie, but with my boss Ray Attrill a big fan, I have definitely developed a bigger appreciation for him. Bowie's song titles have an amazing suitability for morning note titles, lyrics on the other hand don't always suit. "Little wonder" lyrics are mainly nonsense and supposedly they have to do with Bowie's wish to write a song about the seven dwarves from Snow White…enough said. Meanwhile markets have begun Q3 in a risk positive tone supported by mostly positive data releases. Equities had a good day in Europe and a solid one in the US, although technology shares were the exception with the NASDAQ down 0.49%.  Bond yields have continued to move higher led by US Treasuries, a factor that has contributed to the USD outperforming across the board. The USD outperformance is also reflective of an emerging theme with the market questioning last week's central bank policy shift in Europe.
In what was a holiday shortened trading session in the US, ahead of Independence day on Tuesday, the ISM manufacturing PMI beat expectations (57.8 vs 55.3 exp and 52.1 prev.) reaching an almost 3-year high, backed by strong new orders and employment components.  The data release triggered a bond selloff with 10y UST yields leading the way. 10y UST closed at 2.3499%, 3.5bps higher relative to Sydney's closing levels.
After four days of decline, the uplift in UST yields boosted the USD index (DXY) with the big dollar outperforming across the board. The yen was the biggest loser, down 0.88%, more than erasing yesterday's gains after PM Shinzo Abe's LDP's drubbing in Tokyo assembly elections over the weekend. USD/JPY is now trading with a 113 handle for the first time in seven weeks and if US data this week continues to surprise on the positive side (non- farm payrolls on Friday), a move above ¥114 could well be on the cards.
Some of the USD strength is also reflecting some doubts on how quickly European central banks will take their foot of the easing pedal. Overnight Reuters reported a conversation with six ECB policy makers indicating some concern over recent market turbulence, suggesting some are having doubts about signalling in July that they are moving closer to dialling back their easy policy (we think an announcement in September is more likely). Yves Mersch, a member of the ECB's executive board, noted that "we need to have patience" with its accommodative policy stance but added that "we don't necessarily have to wait for prices to reach 2 % before adjusting monetary policy". The Euro traded softer overnight with a move above the mid1.14s looking like a big barrier at the moment.
Meanwhile, spoiling the better than expected data releases, the UK manufacturing PMI underwhelmed (54.3 vs56.3 exp) and although it still suggestive of expansion it fell to a 3 month low. Cable is 0.66% lower at 1.2942 and it continues to find the air quite thin above 1.30.  This morning BoE Vlieghe notes that a premature hike would be a bigger mistake than a late one.
Although not the biggest underperformers, commodity link currencies could not avoid the stronger USD wave, with NOK, CAD, AUD and NZD down between 0.30% and 0.50%. Looking at the intraday chart,  it is interesting to note that most of the AUD underperformance came yesterday and although the pair traded to a low of 0.7645 post the ISM release overnight , most of the move has been reversed over the past few hours.  While the RBA is expected to stand pat today, the tone of the statement will be important for the AUD near term direction (see more below).
FT reports China's president XI has warned President Trump of "negative factors" emerging in their relationship amid tensions over Taiwan, North Korea, steel and the South China Sea. The two leaders are due to meet later in the week as part of the G20 summit. Trump is also scheduled to meet President Putin.
Coming Up
We have a pretty busy day of data releases and central bank events with the RBA and Sweden's Riksbank policy announcement the major highlights. In terms of data releases, Australia's weekly consumer confidence reading is the first cab off the rank followed by retail sales figures for May. Later in Europe, the Eurozone gets PPI figures (May) and the UK releases its constructions PMI (June) while ECB Praet speaks in Rome and ECB Nowotny speaks in Vienna. The US is out celebrating Independence Day and Canada gets its Manufacturing PMI figures for June.
After an impressive jump of 1% in April, the consensus forecast is looking for Australian retail sales to edge up by 0.2% in May. Our economists, however, have a more optimistic outlook and have pencilled in a 0.4%m/m outcome, largely driven by retailers bringing forward their half-year sales.
As for the RBA, while everyone and their beloved pet expects the Bank to stand pat, the big question is whether the RBA will be joining the hawkish party after what now seems like a coordinated effort by many central banks to signal a move towards policy normalisation. NAB's view is that Australia will lag the rest of the world in this process given still elevated spare capacity in the labour market and subdued inflation. That said, the Bank faces an interesting challenge, on the one hand it will have to acknowledge the improvements in the domestic front, including last month's solid labour force report while at the same time  it would want to avoid sounding too upbeat and risk a hawkish interpretation by the market. This is particularly relevant for the AUD, given that an appreciating exchange rate could complicate the adjustment under way in the economy.
Similar to the RBA, the Riksbank is unanimously expected to leave its policy measures unchanged today, but the post meeting Statement will be scrutinized to see if the easing bias has been removed. Late in April, the Bank surprised the market by extending its QE programme (additional SEK15 bn), noting that inflation was expected to take longer before stabilising around 2% while also stressing "considerable uncertainty over political and economic developments abroad".  Since then, European political concerns have eased thanks to Macron's presidential election win in France and domestically the economy has performed well with inflation printing above expectations. Given this backdrop we expect the Riskbank will remove its bias for a near term cut.
Overnight
On global stock markets, the S&P 500 was +0.23%. Bond markets saw US 10-years +4.62bp to 2.35%. In commodities, Brent crude oil +1.66% to $49.58, gold-1.8% to $1,220, iron ore -1.0% to $64.29, steam coal +2.3% to $79.45, met. coal +1.0% to $155.00. AUD is at 0.7656 and the range since yesterday 5pm Sydney time is 0.7645 to 0.7695.
For full analysis, download report
For further FX, Interest rate and Commodities information visit nab.com.au/nabfinancialmarkets