Markets Today: Where Is The Love?
The narrow DXY US dollar index ended Q2 recording its biggest quarterly loss since Q3 2010.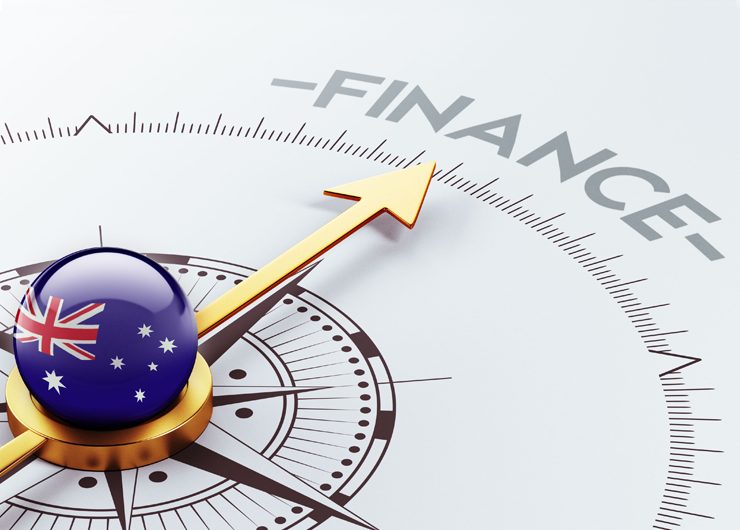 The narrow DXY US dollar index ended Q2 recording its biggest quarterly loss since Q3 2010.  This week's top-drawer US economic data has a lot to live up to if there is to be any love left for the big dollar at the start of Q3.
A dramatic week ended without too much additional fanfare on Friday. The global yield back up extended but only slightly, the dollar finished fairly flat overall and stocks mixed (US mostly higher, Europe weaker).  Neither the US core PCE deflator (1.4% from 1.5%) nor Eurozone HICP (1.3% from 1.4%) sprung surprises sufficient to prompt market volatility.  Of more interest as it turned out, the Chicago PMI jumped by over 6 points to suggest upside risk to Monday's manufacturing ISM, while a very strong Canadian Q2 business survey looks to have sealed the deal in terms of the Bank of Canada being the first cab of the rank to translate the recent shift in central bank rhetoric into action.
In US stocks, the S&P finished Friday 0.15% higher at 2,423.41 but was 0.6% lower on the week. The Dow gained 0.29% (-0.2% w/w) while the NASDAQ lost 0.06% and is 2.0% down on the week. The   VIX dropped back another 0.26 to 11.18 so is just 1.16 points higher on the week.  The Eurostoxx 50 fell 0.85% to be 2.9% lower on the week, so European stocks seemingly more freaked  out by the back-up in their bond yields than their US counterparts by higher US yields.
In FX, the dollar put in a mixed performance with DXY unchanged at 95.628 and the broader BBDXY +0.13% on a slight recovery against the EUR (-0.13% to 1.1426) and rise in USD/JPY (+0.19% to 112.39.  The NZD was joint-best performer with NOK, +0.47% to 0.7333 and to its highest level since last November.  SEK (+0.42%) and CAD were not far behind (USD/CAD -0.31% to 1.2964 and bringing its weekly rise to 2.3%.  GBP/USD added another +0.14% so extending Thursday's push above $1.30, to $1.3025 and making it the second best G10 FX performer over the week (+2.4% versus +3.4% for the SEK).  AUD/USD finished little changed at 0.7689.
In rates the global sovereign yields back up continued, more so in Treasuries than European bonds. 2yr USTs +1.3bps to 1.384% (+4.2bps on the week) and 10s +3.8bps to 2.305% (+16.2bps w/w). 10yr Bunds added a more modest 1.4bps to 0.466% but on the week the rise has outpaced all points on the Treasury curve (+21.1bps) only to be outdone by UK gilts, +22.6bps on the week.
In commodities oil continues its recovery from the previous week's sharp losses, WTI +$1.1 to $46.04 and so $3.03 up on the week while Brent added 50 cents to $47.92 to be $2.38 up on the week. Friday's Baker Hughes rig count showed the first drop in 24 weeks in U.S. rigs operating, albeit by just 2 to 756. Gold in contrast lost $3.5 to $1,242.30 and is $13.90 lower on the week. Iron ore added another 20 cents to $64.95 bringing its weekly gains to $$8.20 or 14.4%.
Coming Up
Central Bank speak had an electrifying impact on markets last week and may well do so again this. In the case of Australia, this could come from the statement from RBA Governor Lowe following Tuesday's Board meeting.  The challenge will be to find a form of words that limits risks of the AUD/USD marching still higher and threatening a test of the 80 cents level in coming weeks. Certainly we don't think the RBA is set to join the central bank chorus espousing less dovish or somewhat hawkish rhetoric, but the risk is that anything construed as more positive about the economic outlook compared to a month ago will be viewed exactly that way.
The surge in all things Euro related (including Eurozone bond yields) were inspired by ECB President Draghi's comments last Tuesday that, "As the economy continues to recover, a constant policy stance will become more accommodative, and the central bank can accompany the recovery by adjusting the parameters of its policy instruments – not in order to tighten the policy stance, but to keep it broadly unchanged".  Attempts by ECB official to suggest this was nothing new fell on deaf ears. This week we'll hear from ECB chief economist Peter Praet, the normally hawkish-leaning Eward Nowotny   (both Tuesday), get the summary minutes of the June ECB meeting on Wednesday, and then hear from Nowotny again plus Buba chief Jens Weidmann on Friday.  We very much doubt the Euro will be ending this week where it started.
It's also a big week for data after a fairly fallow two weeks save for last Friday's EZ and US inflation reports. US payrolls are on Friday, with ISM surveys for manufacturing tonight and services on Thursday.  FOMC minutes are on Wednesday.  Canada's employment data on Friday assumes extra significance, ahead of the Bank of Canada meeting next Tuesday (July 12th).
Following better than expected official China PMI data on Friday, the Caixin versions are on Monday (manufacturing) and Wednesday (services).  UK PMIs are Monday and Wednesday and will be informative given the BoE signalling that it has its finger loosely on the rate rise trigger.  In Australia, data wise the main pieces will be Building Approvals Monday, Retail Sales Tuesday and the Trade Balance Thursday.
A risk factor this week is the US firing the gun on trade wars with the imposition of fresh tariffs on steel imports
Overnight
On global stock markets, the S&P 500 was +0.16%. Bond markets saw US 10-years -0.54bp to 2.14%. In commodities, Brent crude oil +0.71% to $45.54, gold+0.7% to $1,256, iron ore +0.4% to $56.75, steam coal +0.1% to $80.65, met. coal +0.2% to $145.25. AUD is at 0.7563 and the range since Friday 5pm Sydney time is 0.7538 to 0.7588.
For full analysis, download report
For further FX, Interest rate and Commodities information visit nab.com.au/nabfinancialmarkets