Markets Today: Non, Je Ne Regrette Rien
It's been something of a risk off session to open the week. There's been a focus on the upcoming French Presidential elections, ECB President Draghi has been batting back criticism from across the Atlantic on currency manipulation (regretting nothing), US markets fretting about the extent of timing of Trump reflation, not to mention ongoing tweets.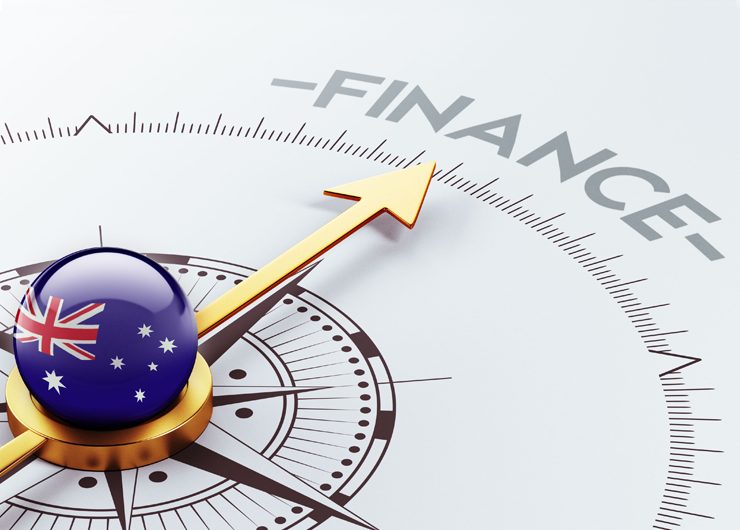 Among major currencies, the Yen has been the strongest performer with commodity currencies faring less well, AUD back to around the 76½ level, also after yesterday's softer retail sales for December.  Among commodity prices overnight, base metals have fared well, though seemingly from supply concerns affecting copper (Chile strike talk) and nickel (Philippines mine shutdowns).  Gold is up another $13/oz to $1233.80, WTI is off $0.80 (US rig count numbers have continued rising), the VIX is higher as are Treasury and Bund yields.  In contrast, French and periphery yields have risen across durations. Iron ore opened the week in China down $1.59.
In a speech, French far right candidate Marine Le Pen vowed to take France out of the Euro if she won and rebuild France's industry.  Among the candidates for the French Presidency, Republican Party candidate Francois Fillon fought back under pressure from "Penelopegate" saying that yes, he had employed his wife for 15 years, that it was legal, but acknowledged it was not acceptable to voters, saying he would fight on.
ECB President Draghi must have felt besieged on all fronts, telling the European Parliament that the Euro is irrevocable, that the ECB had not intervened in currency markets since 2011, while assuring markets that the central bank will continue with its bond purchase program to support growth.  He downplayed any sensitivity to last week's inflation read noting that it was primarily energy and not European wages and fundamentals.  He said that if the outlook were to worsen then they could step up bond purchases again.
Meanwhile, German factory orders in December ended the year strongly, up 5.2% m/m, in some part payback after -3.6% in November, but still up 8.1% on year.  Both domestic and foreign orders made good gain in the month and in annual terms, domestic growth somewhat stronger.
The Fed Senior Loan Officers' Survey was released this morning and reported little change in credit standards and demand for business loans, but some weakening in the demand for home purchase loans in Q4.
Coming Up
First up today is Philly Fed President Patrick Harker (a voter this year; more on the hawkish side) who is speaking at 8.30 AEDT this morning, speaking on payment systems in San Diego.  There is audience and media Q&A so it would be surprising if he wasn't asked about his views on the economy, the jobs market/Friday's payrolls, fiscal policy, inflation or any combination thereof.
Weekly ANZ-Roy Morgan Consumer Confidence is being released as usual at 9.30; it was above average last week.  China's Foreign Reserves are also being released today with a slight fall to $US3.002tn expected from $US3.011tn in December.  Last month that release hit the screens at just after 1.45 AEDT.  Also ahead of the RBA Board meeting outcome at 2.30 comes the RBNZ Inflation Expectations Survey.  In Q4, CPI inflation expectations were 1.29% and 1.68% for 1-year and 2-year ahead respectively.  Some modest further upgrade wouldn't surprise following the increase in the CPI which should be Kiwi-supportive.
As for Governor Lowe's Media Release at 2.30, the market is priced for no change in the cash rate with only the most minimal expectation for any change in coming months priced into the RBA cash rate futures curve.    The OIS market is priced for only 4 bps of cuts in total by the 6 June Board meeting (that figure is a mere 0.8bps for today's meeting) and so no bias is priced for.  This means that should the RBA re-word the final paragraph of the Release from a neutral bias (look at the final sentence here) there would be a market reaction.  We also think such a change is very unlikely.
We will be alert to the language in the Release and what it infers about the Bank's evolving view of the economy both in terms of 1) the economy late last year and into this year, and 2) the medium term outlook, reflecting the mix of domestic and international factors, including the US and (the usual) China uncertainties.  There may well be a one or two sentence forecast summary along the lines of: "the Board was briefed on the staff's latest forecasts for the Australian economy, the Board noting that some temporary factors at work had played a part in the contraction in real GDP in the September quarter but that growth likely resumed.…….. The Board also noted that inflation in the December quarter was broadly in line with the Bank's forecasts."
Tonight sees German Industrial Production first up, UK Halifax house prices with only the JOLTs Job Openings report on the US economic calendar.  There will be some interest in the Canadian calendar with the IVEY PMI for January (it was a strong 60.8 in December; it's also an indirect reflection of US demand too).
Overnight
On global stock markets, the S&P 500 was -0.27%. Bond markets saw US 10-years -4.98bp to 2.42%. In commodities, Brent crude oil -1.67% to $55.86, gold+1.1% to $1,232, iron ore -1.9% to $80.60, steam coal -2.0% to $81.30, met.coal +0.6% to $169.00. AUD is at 0.7658 and the range since yesterday 5pm Sydney time is 0.763 to 0.7684.
For full analysis, download report or listen to The Morning Call Podcast
For further FX, Interest rate and Commodities information visit nab.com.au/nabfinancialmarkets