Markets Today: The Price You Pay
News of North Korea conducting another (apparently failed) ballistic missile test crossed the wires about 30 minutes prior to the NY close.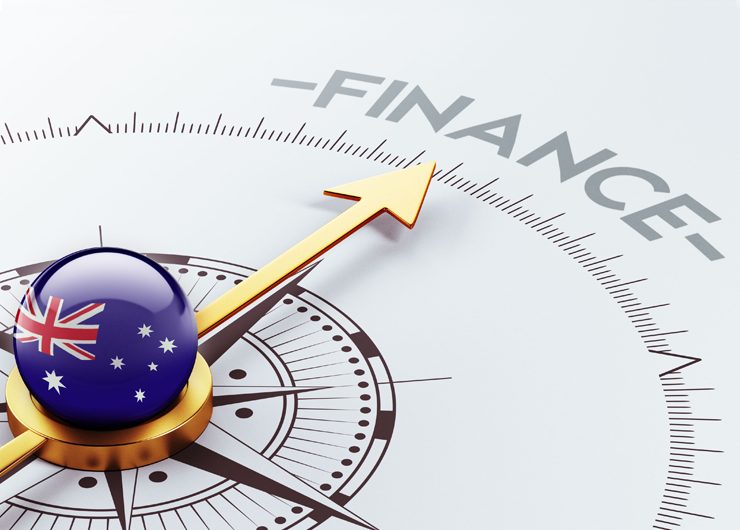 10 year Treasuries lost 2bps during this short window but FX markets were little moved (USD/JPY actually tracked north during the last half hour of trade) while US stock markets had already closed, ending the day down smalls. It not being a nuclear test (currently the main source of U.S. and China angst) it is unlikely to resonate in markets this week.
Earlier, rather than respond in ritualistic fashion to the small downside surprise in Q1 US GDP (+0.7% against the +1.0% consensus) markets seemed to take more notice of the strength in the PCE deflator (headline 2.3% against 2.0% expected, core PCE deflator 2.0% as expected) and too the strong Q1 Employment Cost index (+0.8% Q/Q against 0.6% expected). Treasury yields were thus slightly higher post the data and prior to the North Korea news, though the US dollar was little moved.
In FX, the narrow DXY index ended just 0.03% down at 99.05 and is 0.9% lower on the week despite US Treasury yields being higher (EUR/USD gains and related yield spread compression over Bunds is the main story here). The broader BBDXY lost 0.14% but is only 0.2% lower on the week. Sterling was the biggest G10 mover against the dollar, +0.36% to $1.2951 despite the slight downside surprise on UK Q1 GDP (0.3% versus 0.4% expected).  Over the weekend EU President Donald Tusk affirmed that the rights of EU citizens living in the UK, Britain's financial obligations to the EU, and the status of the Northern/Southern Irish border took precedence over talks on trade relations. This might see GBP give back a little of its recent gains in upcoming sessions.
AUD/USD was the next best performing G10 currency on Friday, up 0.3% to close the week at 0.7488 (for a weekly loss of 0.7%) but it has given some of that back already this morning following Sunday's weaker China PMI data showing (manufacturing 51.2 down from 51.8 and services 54.0 from 55.1).  It is currently at 0.7475.  EUR/USD gained 0.2% to 1.0895, the slightly higher than expected EZ preliminary April CPI read at 1.9%, helping here. All other G10 currencies lost a bit of ground, including NZD -0.15% to 0.6866 (now 0.6864).
Stock markets went out on Friday and for the month on a quiet note but mostly down smalls, the S&P500 -0.19% to 2,384,2 but still 1.5% up on the week. The VIX pulled up from its near record low close of Thursday to be 0.46 higher at 10.82 – that's still 3.8 points down on the week. In US rates markets, 2 year Treasuries finished 0.4bp higher at 1.264% to be 8.2bps higher on the week and 10s -1.4bps to 2.281% and +3.2bps on the week. The 10yr German Bund added another 2.1bps to 0.317% and is 6.4bps up on a week ago (so the gap to Treasuries has compressed by about 3bps on the week).
In commodities, oil prices were 20-30 cents firmer, gold gained $4 and iron ore rose by $2.40 to $68.80 (so ending 59 cents up on the week)
Coming Up
US political shenanigans aren't over, with Friday night's Congressional action only keeping the government lights on until Friday morning.  One of the obstacles to safe passage of a so-called omnibus spending bill that will fund the government through September is health care reform (to which Democrats are implacably opposed). Yesterday, US VP Mike Pence said that reform might not now come until later this year. So, if not new reform bill is tabled this week, this improves chances of a new spending bill being approved by Friday.
Politics aside, market direction this week should still be emanating largely from the US with latest ISM data for both manufacturing (tonight)and non-manufacturing (Wednesday), latest payrolls data on Friday and the FOMC due to deliver its latest decision and statement on Wednesday. Fed officials come out of pre-FOMC purdah and a whole heap of them are scheduled to speak towards the end of the week (including Yellen). This week's data, the FOMC statement and then Fed speak will all have bearing on June rate hike expectations. The next (12th May) CPI report is also going to be more than usually important after last month's big downside surprise but evidence in Friday's PCE and ECI data of rising inflation pressure.
Locally, it's the RBA on Tuesday and SoMP on Friday. No-one is picking a rate change from the RBA and nothing is priced in, but analysts and the market will be looking for nuances from the Bank on the balance of risks and with the benefit of a more positive March labour market report. There may well be more clues from RBA Governor Lowe's Wednesday lunchtime speech, titled "Household Debt, Housing Prices and Resilience". Any changes to growth or inflation forecasts in the SoMP should be at most marginal. Trade figures are the main data interest, on Thursday, expected to print of $3bn+ surplus.
Elsewhere, Caixin PMIs on Tuesday and Thursday follow yesterday's softer official numbers; Eurozone Q1 GDP is on Wednesday, as too is Q1 NZ labour market data.  Europe and China are out today for the May Day holiday. Sunday sees the second and final round of the French presidential election and where Emmanuel Macron is confidently expected to emerge as the victor.
Overnight
On global stock markets, the S&P 500 was -0.19%. Bond markets saw US 10-years -1.44bp to 2.28%. In commodities, Brent crude oil +0.44% to $52.05, gold+0.2% to $1,268, iron ore +3.6% to $68.80, steam coal -0.8% to $83.55, met.coal -0.5% to $201.50. AUD is at 0.7475 and the range since Friday 5pm Sydney time is 0.7448 to 0.7491.
For full analysis, download report or listen to The Morning Call Podcast
For further FX, Interest rate and Commodities information visit nab.com.au/nabfinancialmarkets