Markets Today: Russian Roulette
My colleague and Markets Today co-conspirator Tapas Strickland has to date had a monopoly on Rhianna songs, but since he's just arrived at NAB in London to spend time gaining international experience, I figure the Barbadian songstress catalogue is now fair game for use by the rest of us (not that there are many of her songs left to choose from).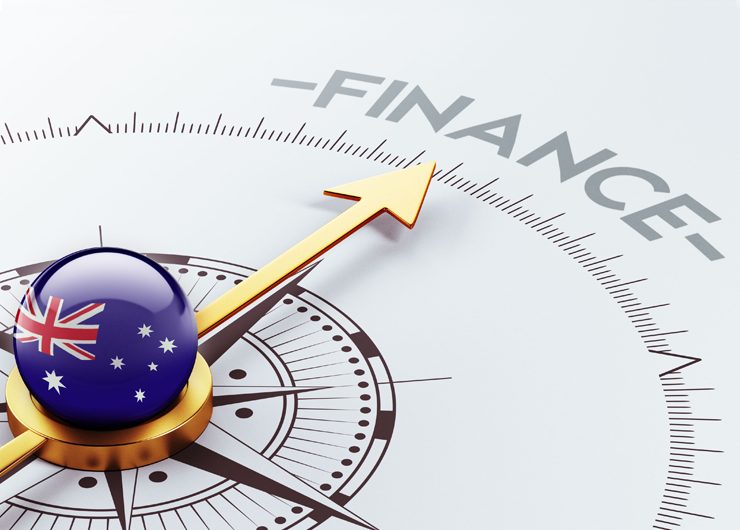 Russian Roulette is a pretty dark song, and latest developments in 'Russia-gate' centred on what former national security advisor Michael Flynn was prepared to tell about Trump administration dealings with Russia, after earlier admitting he'd lied to the FBI, cast a dark pall over markets on Friday.
This was before news later in the day from Senate majority leader Mitch McConnell that the Republicans had the numbers to pass a tax bill (which they duly did, by 51-49 votes, in the early hours of Saturday morning). Deficit hawk Bob Corker was the only hold-out.
Much of the reaction to the Flynn-related headlines came initially from the initial headlines that he admitted lying to the FBI and was prepared to testify against Trump, and then an ABC news headline saying Trump had directed Flynn to contact Russian officials while Trump was still an election candidate. This second story was retracted by ABC over the weekend and the investigative journalist who broke the news suspended.
ABC's 'clarification' was that Trump's alleged directive came only after he was elected president, which on some legal interpretations was perfectly legal, though opinions differ here. In any event, bear in mind that a key reason for the Russian related 'Trump discount' in the US dollar earlier this year was the view it was breeding policy inertia. With tax reform proceeding apace, this is not now the case.
This latter news has been reflected in a quite sizeable reversal of US dollar loses at the Wellington market re-open this morning with USD/JPY up over 0.5% and AUD, NZD and EUR all down about 0.25% as we write.
On Friday, the Flynn reports resulted in an across-the-board USD sell-off from around 4pm London time (-0.6% in DXY terms), a 10bps plunge in 10-year Treasuries from 2.42% to 2.32% and a 1% drop in US stocks, before roughly half of the moves in FX and rates, and almost all of the earlier stock market losses, were retraced in afternoon NY trade on the McConnell tax bill news.
USD weakness Friday was led by a 1.6% drop in USD/CAD, aided by an uber-strong Canada employment report that saw a 79.5k jump in employment drive the unemployment rate down by 0.3% to 5.9%, even with an unchanged participation rate.
EUR and GBP were the only currencies not to benefit from USD weakness Friday. EUR closed the day little changed – yields spreads moved against EUR/USD last week – while GBP gave back earlier gain from a better than expected manufacturing PMI report (58.2 up from 56.6) after Donald Tusk was quoted saying the EU would reject opening talks with the UK on a Brexit transition arrangement if an offer on the Irish border issue was not acceptable to Ireland.  NZD and AUD both benefited from USD weakness, up 0.9% and 0.6% respectively, AUD/USD closing the day back above 0.76 (0.7613) but is currently back below the figure.
On the week the DXY and BBDXY indices were both 0.1% higher and GBP the best performing G10 currency on Brexit transition deal hopes despite Friday's weakness.
The longer end of the US Treasury curve benefited more than the front end from the Flynn news to leave the 2-10s curve 3.8bps flatter on the day but less than 1bp on the week: 10s recovered from 2.32% to 2.36% in afternoon NY trade and yields are set to move higher when the Tokyo market opens in a couple of hours' time.
US stocks ended down 0.2% for the S&P500, -0.17% for the Dow and -0.38% for the NASDAQ. IT led the declines, extending the mid-week theme of sector rotation though it was a mixed performance from the sectors seen to benefit most from successful passage of corporate tax reduction (telecoms did well, but not utilities) while energy stocks benefited from the $1.0 rise in WTI crude but the broader materials sector was lower despite across the board strength in commodity prices. The VIX closed at 11.43 from 11.28.
In commodities oil, gold, precious and base metals and coal prices were all higher, including a $2 rise in oil ore to $70.11, the first time back above $70 since 18th September. On the week though, iron ore is up over 3% and metallurgical coal more than 7%.
The strong Canadian employment report side, other data of note was the US manufacturing ISM which slightly disappointed at 58.2 versus 58.3 expected and 58.7 last time (though new orders were up, to 64.0 from 63.4).
Coming Up
Locally it's retail sales and the RBA on Tuesday, GDP on Wednesday (NAB +0.7%) and GDP partials today and tomorrow.  Internationally, efforts to reconcile the House and Senate tax bills starts today (and where the Senate version has the upper hand) with non-farm payrolls coming at the end of the week and non-manufacturing ISM tomorrow. China has trade data on Friday.
Overnight
On global stock markets, the S&P 500 was -0.20%. Bond markets saw US 10-years -4.82bp to 2.36%. In commodities, Brent crude oil +1.76% to $63.73, gold+0.4% to $1,279, iron ore +2.9% to $70.11, steam coal +0.2% to $96.95, met. coal +0.2% to $220.50. AUD is at 0.7595 and the range since Friday 5pm Sydney time is 0.7552 to 0.7639.
 For full analysis, download the report:
For further FX, Interest rate and Commodities information visit nab.com.au/nabfinancialmarkets