Markets Today: Shot down in flames (and R.I.P)
Two song titles in deference to the untimely death of AC/DC founding member Malcom Young at the weekend at just 64.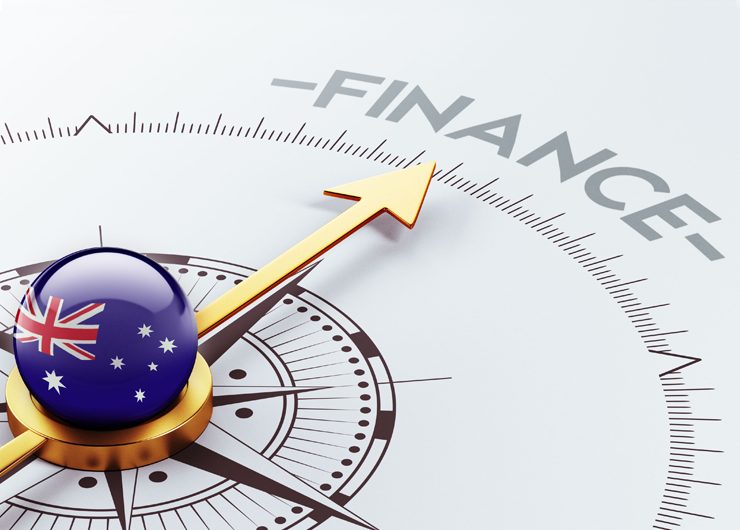 While something of an exaggeration, they also characterise the travails of the AUD and NZD of late, which on Friday hit their lowest levels since June 2017 and June 2016 respectively.
What is particularly noteworthy about the losses seen on Thursday and Friday is that they came in the face a US dollar that was falling not rising and also in the midst of a rally in Emerging Market currencies. The JPM EM FX index of global EM FX has been falling since early September, coinciding with the fall in AUD/USD in particular from its Sep 8th peak, yet rallied quite hard toward the end of last week.
As for the break with the US dollar trend, here we'd note that yields at the 2-year part of the respective yield curves continue to rise in the US and fall in Australia. Again, since early September 2-year US yields have risen by almost 50bps and 2-year Australian yield fallen by about 20bps – a big shift in the spread that has now taken it with a single basis point of cross-over (see Chart of the Day below).  It's already consistent with lower levels for the AUD.
As for markets elsewhere, Thursday's US equity rally proved fleeting, stock indices all lower on Friday (S&P500 -0.26%) despite which the VIX gave back more of its mid-week gains, down to 11.5 from 11.75. the US dollar was lower along with intermediate and longer term Treasury yields (10s -3.2bps to 2.344%) though as noted above, 2s continue to push higher, up another 1.3bps to a new cycle high of 1.723%. Dollar slippage was led by a 0.85% fall in USD/JPY to Y112.1 but assisted too by EUR and GBP gains (+0.17% and +0.15% respectively).
On the week the DXY dollar index is -0.8% and broader BBDXY -0.7%. EUR/USD is the best performing major, +1.1%, and AUD and NZD the worse, -1.3% and -1.8% respectively.  US curve flattening is exemplified by the 6.7bps rise in 2 year USTs and 5.5bps fall in 10s. 10 year Bund and Gilt yields were both -5bps on the week.
The weaker USD helped commodities, up across the board with gold +$18.30 to $1,296.5, oil adding back $1.40 for both WTI and Brent to $56.55 and $62.72 respectively but down $0.19 and $0.80 on the week.   Iron ore gained $1 to $62.61 but is unchanged on the week. Gold is up $22.
US data initially supported higher US yields but the impact proved fleeting.  October housing starts jumped by +13.7%, well above the +5.9% expected. Strength was led by the hurricane-impacted southern states, but was strong even beyond this, albeit flattered by the volatile multi-starts sub-category.
Canada's October CPI conformed to expectations, dropping to 1.4% from 1.6% while all three core measures averaged 1.6%, the same as in September. This should ensure the Bank of Canada stays on hold at its final meeting of the year on December 6th.
On Saturday, China October property prices were reported 0.3% m/m, up from 0.2% in Sep though the annual rates of price growth slipped to 5.4% from 6.3%. As for Australia's housing, Sunday's CoreLogic weekend housing market summary shows Sydney cleared a preliminary 61.5% but is likely to finalise at below 60%.  Melbourne cleared a preliminary 69.6% versus last weekend's final 69.2%. So Sydney now looks to be trending below 60% and Melbourne sub-70%.
Coming Up
Its' not a big week ahead data or events wise. The local market will be on RBA watch again with RBA Governor Lowe speaking to the annual ABE economists' forecasting dinner on Tuesday. Tuesday's Board Minutes will likely be largely superfluous given the quarterly Statement. Wednesday's local Construction Work Done estimate for Q3 is set to be flattered by the arrival in the quarter of the Prelude FLNG and Ichthys LNG FPSO facilities. Underlying domestic construction activity is however likely to have been buoyant.
Offshore, Yellen is speaking on Tuesday while Wednesday's FOMC Minutes will be parsed for policy leanings and economy insights. UK Chancellor Hammond announces his Budget on Wednesday as Brexit preparations and negotiations continue. Over the weekend, Hammond suggested the government might be about to improve its offer on the Brexit divorce bill.
Overnight
On global stock markets, the S&P 500 was -0.26%. Bond markets saw US 10-years -3.18bp to 2.34%. In commodities, Brent crude oil +2.22% to $62.72, gold+1.4% to $1,297, iron ore +1.7% to $62.61, steam coal -0.2% to $96.55, met. coal -0.5% to $186.00. AUD is at 0.7566 and the range since Friday 5pm Sydney time is 0.7536 to 0.7608.
For full analysis, download the report:
For further FX, Interest rate and Commodities information visit nab.com.au/nabfinancialmarkets