Markets Today: Sitting, waiting, wishing
Just over a week ago, President Trump promised a 'phenomenal' tax announcement in 2-3 weeks, so as the clock ticks down to some form of announcement, market inertia is set to reign.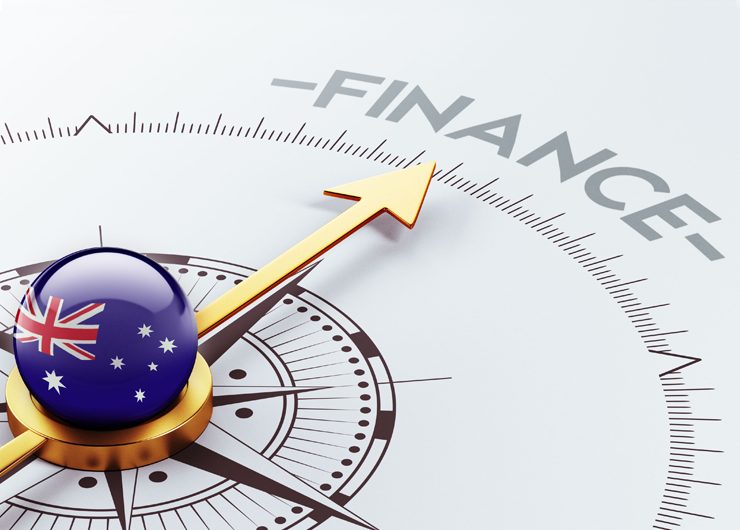 Certainly that was the impression conveyed by Friday's offshore markets, though admittedly there was a distinct absence of data or events to get anyone's pulses racing. US equities recouped early session losses to end Friday slightly in the black (all indices) and the US dollar tracked equities higher despite a fall in US yields. We'd note that core Eurozone bond yields fell by more than Treasuries, hence spreads moved slightly in the dollar's favour. So if there's a message, it's that the dollar is moving in sync. with US equities and that bond spreads are currently more important than the absolute level of US Treasury yields (at least as far as the EUR/USD rate is concerned).  On this, German Chancellor Merkel on Friday admitted – in the presence of US VP Mike pence and like her Finance Minister before her – that the level of the euro was too low for Germany, but emphasized that it was out of Germany's control to do anything about it. Merkel said the weak euro was the result of ECB policy that was geared for the entire Euro zone.
10-year Treasury yields dropped from 2.448% to 2.416% but are still 0.8bp up on the week.  2s finished 1.4bps lower at 1.19% and 0.2bps down on the week, meaning no lasting impact from the more hawkish Fed speak from Yellen and co. last week.  Indeed, market pricing for a 25-point hike at the March 14/15 meeting dropped to 40% on Friday from 45% and a mid-week peak of 52%.
10yr Bunds finished 4.7bps lower at 0.302% such that 10yr UST-Bund spread widened by 2.6bps on the week. Gilts lost 4.8bps with weak UK retail sales data to blame. Headline sales fell by 0.3% against an expected rise of 1.0%, and ex auto-fuel, fell by 0.2% against +0.7% expected. Annual sales volume growth is now down to 1.5% from 4.1% in November. Brexit related caution may finally be showing up after several months during which the incoming data has defied the Brexit naysayers.
The S&P 500 finished 0.17% higher (new record high) and is 1.5% up on the week. The Dow was just four points higher – also to a record high – and +1.7% on the week.  European equities finished close to flat on Friday.
In FX the BBDXY index ended Friday 0.31% higher and the narrower DXY 0.51% up. On the week, BBDXY is +0.1%, as is DXY. For individual dollar pairs, NOK just edged out GBP for bottom spot in G10 despite little change in oil prices. GBP/USD fell by 0.62% to 1.2412 after those weak retail sales with SEK, EUR and CHF all down just over 0.5% (EUR/USD to 1.0616).  AUD/USD and NZD/USD were both -0.39% to 0.7664 and 0.7182 respectively. USD/JPY bucked the trend, -0.35% to Y112.84, the absolute level of US yields more relevant for the JPY given ongoing BoJ 'Yield Curve Control' and hence spread compression whenever US Treasury yields dip.
In commodities, gold lost $2.40 to $1,237.60, WTI oil was flat at $53.40 and Brent +$0.20 to $55.81. The LMEX index lost 0.76% but iron ore gained 30 cents to $90.37.
Yesterday, CoreLogic' s Weekend Market Summary showed the combined capital city preliminary clearance rate remaining in the high 70 per cent range, despite auction volumes reaching the highest level so far this year. Nationwide, 77.0% of auctions were reported as successful. Melbourne cleared a preliminary 76.7%, up from 75.9% per cent last week and Sydney 83.5%.
Coming Up
Chances are we won't anything definitive about what Trump has in mind regarding tax (and infrastructure spending) policies this week. As and when we do, market focus is likely to shift almost immediately to Paul Ryan, the leader of the House of Representatives, to assess the breadth of Republican support for whatever Trump does want to try pass into law.
Until then, there's only a light international calendar this week, the highlight of which may well be the minutes of the January 31 FOMC meeting due on Wednesday (Thursday morning local time). Regardless of the pervasive uncertainty regarding US fiscal policy, quite a few Fed officials have of late pressed the argument for acting sooner rather than later on rates, so the extent to which this is reflected in the minutes will be of note.  We also have no less than five Fed speakers on the calendar, starting with Loretta Mester tonight (a hawk currently without a vote). In Europe, 'flash' PMIs tomorrow should be the economic highlight.
Here, we've got a fair amount to look forward to, with the first of the Q4 GDP partials released in the form of capex on Thursday, including the latest update of capex intentions. Wednesday sees construction work done and also the Wage Price Index (expected to stick at 1.9% in Y/Y terms).  RBA Governor Phil Lowe speaks on Wednesday at the Australia-Canada Economic leadership Forum in Sydney (expect lots of talk espousing the benefits of free trade) and then testifies on Friday before the House of Representative Standing Committee on Economics. See our What to Watch for full details.
Overnight
On global stock markets, the S&P 500 was +0.17%. Bond markets saw US 10-years -3.20bp to 2.41%. In commodities, Brent crude oil +0.29% to $55.81, gold-0.2% to $1,238, iron ore +0.3% to $90.37, steam coal -0.1% to $79.90, met.coal +0.9% to $161.50. AUD is at 0.7674 and the range since Friday 5pm Sydney time is 0.7656 to 0.7713.
For full analysis, download report or listen to The Morning Call Podcast
For further FX, Interest rate and Commodities information visit nab.com.au/nabfinancialmarkets