Markets Today: Summer holiday
It's been a very quiet start to the week, generally a night of consolidation for markets ahead of a calendar that sees the US earnings season unfold amid an array of central bankers meeting and speaking together with some data over the next 24-48 hours.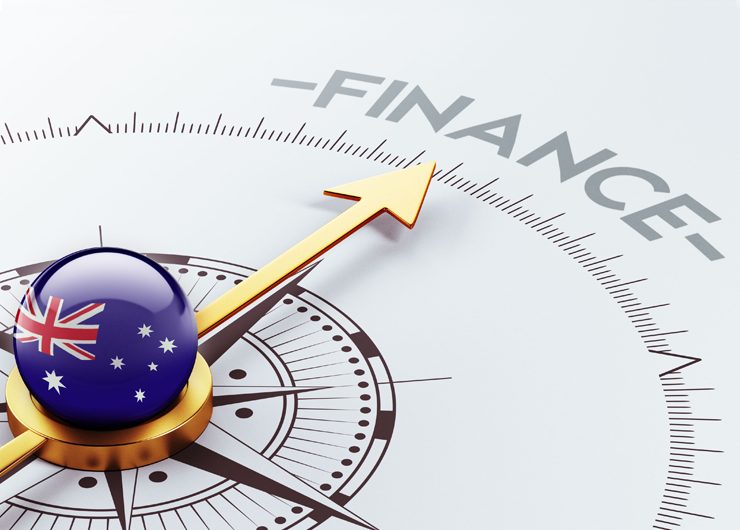 There seems to have been much more interest in Wimbledon, while for those Tour tragics out there like me, it was a rest day.
There has been some buying interest in the Norwegian Kroner on the heels of a higher than expected CPI print for June released later in the APAC/early in the European session, headline inflation at 1.9% and underlying inflation at 1.6%.  Inflation in Norway has been on a downward trajectory for over a year now, and remains well shy of the Norges 2.5% medium term target.  Nevertheless, it did see a flurry of interest that's up by 0.32% overnight.  The Norges Bank deposit rate sits at a very low 0.5%.  It was as much interest that followed the manner of buying of the Canadian dollar over the past fortnight as a sign that Norway's central bank could be another to lift rates from emergency levels.  Judged from this long distance away, there wouldn't seem to be a rush for Norway at this point, underlying inflation still well shy of the Norges Bank target and oil doing anything other than shooting the lights out at this point.
Into Wednesday's BoC meeting, buying interest in the CAD has continued even though the Canadian OIS rate market has dialled back expectations for Wednesday from 95% to 91%.  Oil prices are marginally higher overnight, WTI trading with a low 44 handle amid some chatter about the extent of production cuts with a World Petroleum Conference in Turkey over the next few days.  Kuwait and Russia have been saying overnight that Nigeria and Libya – that have been exempt from the OPEC cuts and increasing production in recent months – may attend the OPEC/non-OPEC meeting on July 24.
The latest weekly Oil Price Dynamics report from the NY Fed showed that weakening demand was behind lower prices in the past week, after expanding supply reduced oil prices in Q2.  (They dissect price changes into demand and supply; you can read their report here.) Interestingly over the past 2½ years, it's been a combination of lower demand and looser supply as both contributing to the declines in oil prices.
The researchers at the NY Fed have been busy as they also released their June 2017 Survey of Consumer Expectations (see it here) showing some improvement in the outlook for US consumer spending and earnings.  There was a sharp rise in spending growth expectations, from 2.6% in May to 3.3%, even with no lift in expected household income growth, buoyed perhaps by the lowest gas price growth expectations since the start of last year.  There was though a bounce-back in expected earnings growth from 2.2% to 2.5%, driven by those on $50k-$100K, 2.5% being the top end of the range for the past 2½ years.
Price action in the AUD was muted overnight, but be aware iron ore and met coal had decent upside moves.
Coming up
On the data front during the APAC time zone today is NZ Card spending, the NAB Business Survey and the Statistician's Housing Finance approvals.  No hints as usual with the NAB Survey other than to remind you that it's been relatively upbeat of late.
Then it's back to a mini-fest of CB talk today and overnight.  The Fed's John Williams kicks things off with his speech to the Australian Business Economists in Sydney today.  While this is a repeat of his talk the week before last in Sydney on the US economy and monetary policy, there could be some further reflections in the aftermath of Friday's payrolls report.  If so, we'd expect that to be neutral to supportive for the USD, pointing as it did to another month of job gains, eating further into a shrinking pool of available labour even if it's been so far without a material kick up in earnings growth.
Tonight first up is BoE Chief Economist Andy Haldane (recent comments: future rate rises would be "limited and gradual"; interest rates policy should be set to prevent entrenched inflation; weak pay growth has repeatedly surprised the BOE).  Then BoE Deputy Governor, Monetary Policy Ben Broadbent is speaking.   The market continues to sift through the varying (turning?) economic reports and accompanying BoE thinking after the split decision in June and until relatively recent times, the outperformance of economic indicators.  Friday's data add a little more to the emerging turning down trend.  Tomorrow night's labour market/ earnings report could yet be more telling, pointing as it has of late to slower earnings growth.
The ECB's Coeure is giving some opening remarks at a FX conference, perhaps with little of market interest.  More likely though, Fed Governor Lael Brainard's speech on Monetary Policy in New York will draw more interest ahead of Yellen's testimony tomorrow night.  She's definitely on the cautious/less strident camp as far as monetary policy is concerned: may reassess the path of policy; soft inflation may warrant rate rethink if it persists; Fed is not far from neutral interest rate.  It's hard to see her views as having been modified too much from that end of the policy spectrum.
Overnight
On global stock markets, the S&P 500 was +0.09%. Bond markets saw US 10-years -1.26bp to 2.37%. In commodities, Brent crude oil +0.77% to $47.07, gold+0.3% to $1,214, iron ore +2.0% to $64.05, steam coal -0.2% to $82.35, met. coal +6.0% to $168.00. AUD is at 0.7605 and the range since yesterday 5pm Sydney time is 0.7587 to 0.7615.
For full analysis, download report
For further FX, Interest rate and Commodities information visit nab.com.au/nabfinancialmarkets