Markets Today: There's nothing holdin' me back
It was another FX dominated session with the standout performer being the Canadian Dollar, up 1.1% after stellar Q2 GDP figures.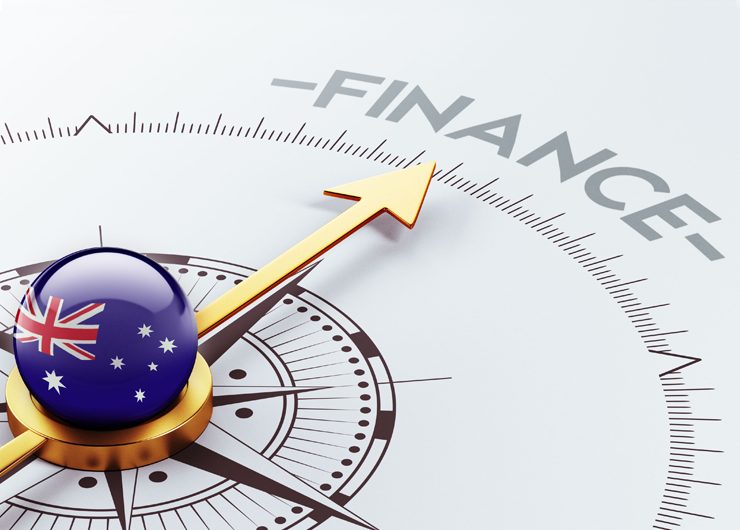 For Canada it seems 'There's Nothing Holdin' Me Back' (title courtesy of Shawn Mendes) and markets have now fully priced another rate hike by the Bank of Canada by the end of the year with a 41% chance this occurs at the September meeting (up from 27% yesterday). The FX market also thinks this has implications for Australia (and Norway) with the Aussie and Krone higher on the news. Movements in bond yields were again contained (USTs -1.4bps), while equities were higher (S&P500 +0.6%; Eurostoxx +0.5%).
If you're a currency strategist there was a lot to digest overnight. The US dollar (DXY) initially continued yesterday's rise helped along by a weaker Euro following comments by an anonymous ECB official (see below), but it fully reversed starting at 22.30pm AEST to finish the session 0.3% lower.
What happened at 22.30? A plethora of data was released including the US PCE Deflators and Jobless Claims. The PCE Deflators were subdued as expected at 0.1% m/m and 1.4% y/y for both Headline and Core. Personal Income was a tenth better at 0.4%, while Personal Spending was a tenth weaker at 0.3%. However, it seems the driver of the move was Canada's stellar GDP figures which were released around the same time. Also potentially weighing on the DXY were comments from US Treasury Secretary Mnuchin who Secretary Mnuchin: "Obviously, the short-term issues of the dollar have both positive and negative impacts for different parts of the economy," and that "obviously, as it relates to trade, having a weaker dollar is somewhat better for us."
Canadian Q2 GDP rose an astounding 4.5% annualised, beating expectations of a 3.7% outcome. GDP growth is now the strongest since Q3 2011 and has boosted expectations of a rate hike by the end of the year. Markets now ascribe a 90% chance of a rate hike by October, with a chance this could happen as early as September (41% priced). In response the Canadian dollar leapt and finished the session up 1.1%.
Moves in Canada also spilled over to other commodity currencies with the Aussie up 0.6% overnight to 0.7947 (Norwegian Krone was also +0.5%). Yesterday's Capex data also supported the Aussie yesterday with 2017-18 investment expectations 6% higher than the consensus at $101.8bn and importantly showing a 4.8% lift in non‑mining investment intentions. There was little reaction to the Chinese PMIs with the better manufacturing print offset by a weaker non‑manufacturing number.
The Euro also had an eventual session but overall the Euro ended up 0.2% to 1.1913. Anonymous ECB officials stated that a "strong euro is worrying a growing number of ECB policymakers" and that "euro concerns increase chance of delay in QE decision, or a more gradual exit from asset purchases". A previous source last week noted that the ECB was likely to use next week's September meeting to formally discuss a taper of the Asset Purchase Program, but a decision would not be made or announced until the October meeting.
Also in Europe, headline inflation was stronger than expected (as indicated by the German figures yesterday) with inflation at 1.5% y/y (1.4% expected) but the core rate was as expected at a more subdued 1.2% y/y. The Unemployment rate was unchanged at 9.1%.
Oil continues to be volatile with WTI up 2.5% to $47.09, while Brent was stronger up 4.0% to $52.77. Gasoline in the US has now climbed to two year highs and reports suggest Hurricane Harvey has closed 23% of US refining capacity. In response the US government has authorised a release of oil from its strategic petroleum reserves to a refinery (1m barrels in total).
Coming Up
It's a US dominated session with all eyes on tonight's Non-farm Payrolls (22.30pm AEST) and the ISM Manufacturing (00.00am AEST). Other piece of data out worth keeping an eye out for is the Caixin China PMI (11.45am) and whether this too ticks higher after yesterday's stronger than expected official figures.
US Non-farm Payrolls are expected to increase 180k. While Wednesday's ADP Payrolls and record low levels of Jobless Claims would be suggestive of upside risks, August has tended to be a weak month for Payrolls. Nevertheless, with the level of payrolls needed to keep the unemployment rate unchanged being only 114k a month – anything north of this would continue to put downward pressure on the unemployment rate through time; the market expects the unemployment rate to be unchanged at 4.3%.
For today's report all eyes will be focused on wages given the failure of wages growth to lift significantly despite a tightening labour market. Fed officials are currently split on the near term trajectory for inflation and wages and in the July meeting the Fed stated "…they would carefully monitor actual and expected inflation developments relative to the Committee's symmetric inflation goal". For August, wages are expected to tick along at 0.2% m/m which would lead to a higher y/y figure at 2.6% from 2.5%. There is a risk though that with August tending to be a weak month, this could also bleed through to a softer wages print.
As for the Manufacturing ISM, it is expected to be higher at 56.5 compared last month's 56.3. Regional activity indexes have been stronger which suggests upside risks to the market consensus.
There are also a host of mostly second tier, including: Australia's AiG PMI (9.00am AEST); New Zealand Terms of Trade (8.45am AEST); final versions of the PMI for Japan, the Eurozone, as well as the first versions for the United Kingdom and Canada.
Overnight
On global stock markets, the S&P 500 was +0.57%. Bond markets saw US 10-years -1.39bp to 2.12%. In commodities, Brent crude oil +4.02% to $52.77, gold+1.0% to $1,323, iron ore +3.7% to $78.91, steam coal -2.2% to $95.30, met. coal +0.5% to $207.00. AUD is at 0.7948 and the range since yesterday 5pm Sydney time is 0.7871 to 0.7951.
For full analysis, download the report:
For further FX, Interest rate and Commodities information visit nab.com.au/nabfinancialmarkets