Markets Today: All I Want(ed) For Christmas
Stocks, the US dollar and Treasury yields all rose in afternoon NY trade Friday, seemingly in anticipation of Congressional tax writers announcing a reconciled tax plan capable of being voted on by both Houses this week.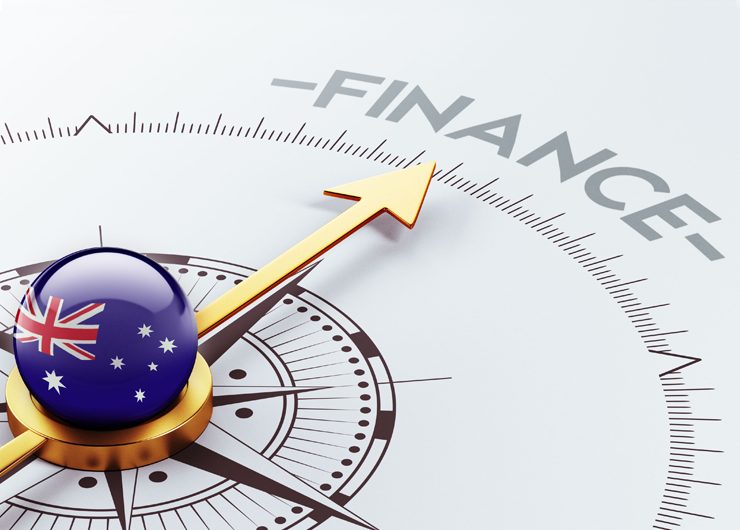 The unified plan was duly announced at 5:30pm NY time, post market close, but it's fair to say it was pretty much priced in before then.
Notable was that the relatively highly taxed equity sectors (e.g. materials, energy, real estate) heavily underperformed those containing the big multinationals (IT, healthcare) that already pay the least tax. Stock investors have surmised – rightly it seems – that none of these latter firms are going to be paying a penny more tax beyond the one-off tax payments on accumulated offshore earnings. In fact many may be paying less given agreement to repeal the Alternative Minimum Tax so hated by large multinationals.
As for the economy, by agreeing to a 2018 not 2019 start date for the corporate tax cut (now to be set at 21%) this diminishes the prospects for a surge in business capex in 2018 to take advantage of full expensing against the prevailing 35% tax rate (in the earlier Senate version, recall, the corporation tax cut didn't kick in until 2019).
We'll wait to see that the big independent economic modellers such as Penn-Wharton come up with, but we'd doubt they'll be suggesting the plan will produce more than one or two tenths of a percent of extra US GDP growth in the next year or so – as a result of somewhat stronger capex and the (small) net tax cut that much of middle America will receive next year (assuming the GOP tax writers' claim stands up).  Remember though the personal tax cuts are slated to expire (sunset) in 2025, unlike the cut to the corporation tax rate which is intended to be permanent.
The tax document released Friday runs to 503 pages. Significant, as far as prospects for passage through the Senate go, is that it has the support of Senators Rubio and Bob Corker (Corker refused to support the earlier Senate version, while Rubio won concessions he was demanding on child tax credits). Key feature are:
The corporation tax rate is to be cut – permanently – to 21% from 35% effective January 1 2018.
Full expensing of capex in the year it occurs for 5 years, with 100% expensing to be phased out over the subsequent three years
One-off tax on profits held overseas to be 15.5% for profits held in cash and other liquid assets, 8% for illiquid assets. The direct FX impact is likely to be minimal given much of the tax to be paid is likely to be in US dollars already, and will in any event be spread out over several years.
Repeal of the (20%) Alternative Minimum Tax (AMT).
Seven income tax brackets with the top rate reduced to 37% from 39.5% and which kick in at a higher ($500,000) income level). The GOP tax writers claim that someone on average income of $73,000 will be just over $2,000 a year better off under the plan.
Deductibility for mortgage interest is to be limited to $750,000 of mortgage debt, from $1 million now.
Repeal of the individual mandate from 2019 (a key feature of Obamacare, requiring all individuals to purchase health insurance or suffer a tax penalty).  Estimates suggest some 13 million Americans currently insured are likely to go without after 2019.
In FX, the DXY gained almost 0.5% on the day, with gains against all G10 currencies bar the NZD, the latter +0.14% to 0.6993 (so still well back from the APAC session highs).  AUD ended NY -0.26% at 0.7646.  On the week the USD is about flat with NZD (+2.12%) and AUD (1.82%) the clear outperformers
GBP was the second biggest loser Friday, on reports the UK government could lose a Brexit-related vote that would have set a firm (March 2019) Brexit date (excluding any transitional arrangement).  BBC sources on Friday night were reporting that the government was going to agree to an amendment that would get the bill passed (and mean that the final form of the Brexit deal would remain subject to parliamentary scrutiny and approval. Second referendum anyone?)
US Treasuries experienced more curve flattening Friday (2s +2.5bps and 10s +0.4bp) and on the week, the 2-10s curve is 6.4bps flatter.  The S&P added 0.9% to a new record high, the Dow 0.58% and the NASDAQ +1.17%.  On the week outperformance of US stocks versus Europe and Asia is stark.  In commodities gold was flat, oil narrowly mixed, but exchange traded metals, iron ore and coal were all slightly higher; copper being the big winner on the week (5%+).
Coming Up
The House of Reps. is expected to vote on the unified tax bill on Tuesday and the Senate later in the week. If approved, President Trump should make it law by Xmas. Core PCE deflator Thursday is the US data highlight.
NZ has Q3 GDP on Thursday. Also on Thursday Catalonia holds elections. Locally, the MYEFO today is likely to show a smaller projected underlying cash balance close to $25bn than the $29.4bn original Budget estimate.
Overnight
On global stock markets, the S&P 500 was +0.59%. Bond markets saw US 10-years +0.37bp to 2.35%. In commodities, Brent crude oil -0.13% to $63.23, gold+0.9% to $1,254, iron ore +0.7% to $69.09, steam coal +0.3% to $100.00, met. coal +0.0% to $231.50. AUD is at 0.7660 and the range since Friday 5pm Sydney time is 0.7638 to 0.7695.
For full analysis, download the report:
For further FX, Interest rate and Commodities information visit nab.com.au/nabfinancialmarkets