March 12, 2017
How Mornington Peninsula Brewery met the challenges of exporting to Asia
For Matt, beer is liquid gold that will always go some way to curing what ails you. However, it's the social aspects behind it that he believes is the real cure.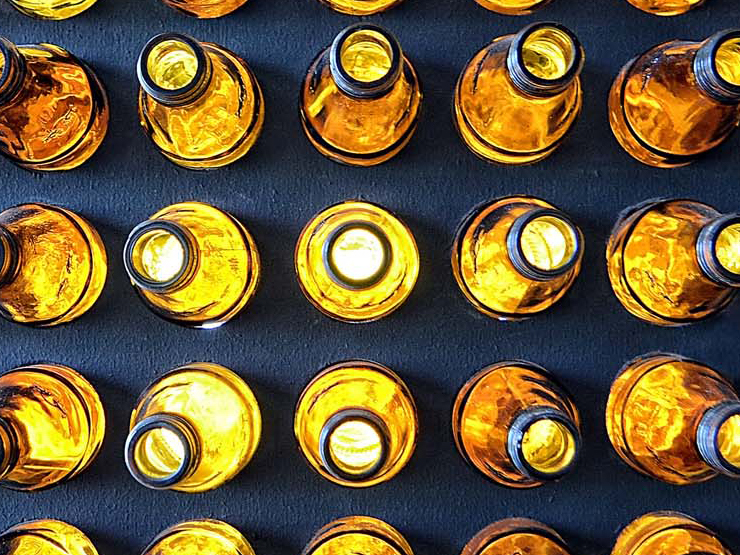 When asked about the most important aspects of exporting to Asia and trading in the international marketplace, Mornington Peninsula Brewery's Matt Bebe says that deciding how to get your products to market is key. "You need to decide as a business what the best route to market is," he explains. "Are you doing it yourself, are you going to find a distributor, is it going to be a joint venture? It's really important to decide which option is best for you."
"At the end of the day, it's a 'marriage' that you must be sure will work,"
Trademarks
Matt also emphasises the need for trademarks. "They're very important," he explains. "You really have to protect yourself when exporting to Asia, or you risk getting ripped off." Matt goes on to explain that every aspect of intellectual property must be covered. "Everything to do with your brand – your symbols, your logo, the words – they all have to be trademarked. It's not a cheap exercise, but it has to be done. Anyone who's considering entering the international marketplace needs to be sure that their products are trademarked."
Exporting the beer – the beginnings
In the beginning, Mornington responded to requests for their products, rather than actively seeking customers. Their first foray into exporting began with a bar in Thailand. "It's called Taps, and they asked for our beer so we shipped it over to them," he says. This was followed by a visit by a delegate from a provisions company in Singapore. "She came to the brewery and tried our beer, and absolutely loved it," Matt says. "She put in an order, and now we ship to Singapore."
Singapore and Thailand are their main export markets, but Matt confirms they're looking to widen their scope. "We've had delegates taking our beer to tradeshows in Japan," he explains. "We're also looking into Hong Kong and South Korea as exporting options as well."
In addition, Matt's hoping that they'll include China in their Asian markets, and the opportunity came about somewhat unconventionally. "The Melbourne Business School had an MBA group that were doing a project on exporting Australian goods to China," Matt reveals. "They took our stock over to China, and offered it in about 16 different outlets. As a result, we've got a distributor coming to see us and if all goes well, we'll be exporting into China by the end of the year."
The challenges of exporting
In addition to ensuring that they have the right trademarks in place, Matt explains that it's important not to make any assumptions about a potential export market. "We had some issues with selling direct," he admits. "We couldn't make any assumptions. We didn't know the market, or what kind of beer they drank." Instead, Mornington made
the decision to work with a distributor. And finding one that fit with their values and those of the company was essential. "At the end of the day, it's a 'marriage' that you must be sure will work," he explains. "The distributor has to be your right arm, and for us they have to understand the craft beer industry."
Liquid gold
For Matt, beer is liquid gold that will always go some way to curing what ails you. However, it's the social aspects behind it that he believes is the real cure. "The Brewery Bar at 72 Watt Rd Mornington was designed to recreate the old "watering hole" analogy," he says. "It's a place you can go with friends and family where you feel welcomed and relaxed, sharing old and new stories."
Mornington's range of beers is diverse and impressive. They contain no preservatives (other than hops) and no additives. Their very first creation was the Mornington Brown Ale, and since then another 49 beers have been added over 5 years. "We have core beers – Pale, Lager, Brown and India Pale Ale," Matt explains. "Then we have speciality beers which are created every month by our head brewer Andrew Gow. The most popular is the Mornington Pale Ale."
Excellence and consistency
When it comes to Matt's plans for expansion and growth, he reveals that Mornington has just released a new lager – Mornington Lager – to try and tempt people who are mainstream beer drinkers into the craft beer space. "We'll also release a limited specialty range in cans named #tinnage," says Matt. "We're aiming to get more people to try and enjoy Mornington beer, and we're definitely looking to expand the range of products we're exporting into Asia."
Striving to deliver consistently excellent beer is key to the growth plans for Mornington. "Without quality beer, you have nothing," Matt says.
NAB – they get it
For their choice of business banking partner, Matt says that NAB "just gets it. They get what I need for a small business expanding rapidly, get that I need a quick response and get that I need a person who I can talk to that understands my business," he explains. "NAB was the only bank to come onsite and learn about my business. It all seemed too hard for the other banks."
So what advice would Matt have for anyone thinking entering the international marketplace? "When it comes to beer, take off the rose-coloured glasses," he advises. "Yes, it's beer. But you need to have a good business plan and know that it will be viable."
Apart from emphasising the importance of trademarking, Matt again highlights the importance of deciding what route to market is best. "It's a decision you have to take very seriously," he says. "And if you're going with a distributor, think of it like a marriage. You both have to work at it, and you have to have the same values and ethics."