NAB Consumer Behaviour Survey: Q1 2017
NAB's Consumer Anxiety Index – which measures concerns about future spending and savings arising from job security, health, retirement, cost of living and government polices – fell to a survey low 55.9 points in Q1 2017 (58.7 in Q4 2016).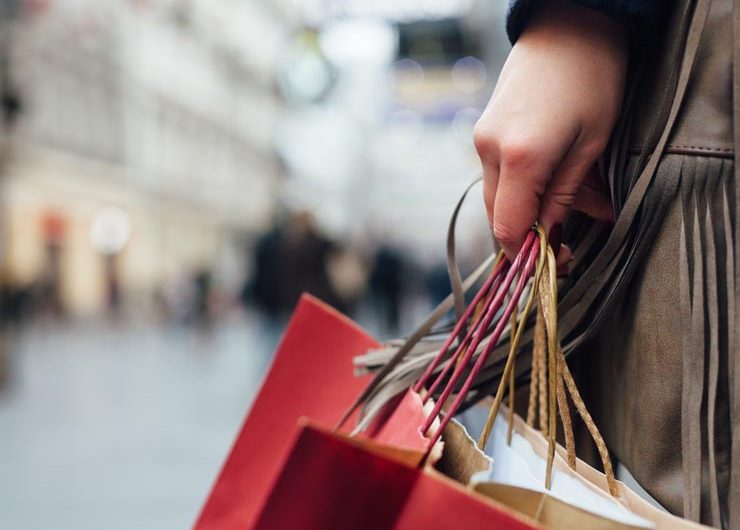 Consumer anxiety eases again. Spending is still soft but fewer consumers are cutting back on non-essentials. Around 1 in 4 aren't prepared to spend less on "lifestyle" purchases and young people are no more willing to cut their spending than middle aged Australians.
According to NAB Group Chief Economist Alan Oster, "Lower anxiety was reported across all survey measures in the March quarter".
Anxiety improved most in relation to job security where, despite soft labour market conditions, around 2 in 3 consumers reported "low" or "very low" stress over their job security.
Concerns arising from retirement funding and health were also noticeably lower.
"While stress levels arising from the cost of living and government policy also fell, around 1 in 4 consumers reported "very high" anxiety in relation to both these issues" said Mr Oster.
Encouragingly, lower anxiety seems to be filtering through to spending behaviours, although they remain still negative overall.
NAB's measure of Consumer Spending Behaviour improved from -13 to -10, suggesting fewer consumers cut back their spending during Q1.
"This was led by an increase in the number of consumers spending more on essentials and a reduction in the number of consumers cutting back on many non-essentials, especially home improvements, entertainment, travel and major household items" said Mr Oster.
Consumers were also asked for the first time about their attitudes to "lifestyle spending" (e.g. holidays, coffee, eating out, etc.) and which of these they would be prepared to sacrifice in order to improve their financial position.
While the majority of consumers are prepared to cut back lifestyle spending to improve their finances, almost 4 in 10 are not.
"Surprisingly, young people are no more willing to cut back lifestyle spending than middle aged consumers" said Mr Oster.
Areas where consumers were most prepared to spend "much less" include transport (taxis, Uber, etc.), take-away food, fitness and alcohol. They were least prepared to curb their spending on internet and mobile phones.
Going forward, NAB expects consumption growth of around 2% in 2016-17 and 2017-18, before seeing only a modest improvement to 2.2% in 2018-19. This is notably softer than Treasury's forecast used in the latest Commonwealth Budget, mostly due to our weaker wages growth outlook, but also reflecting our expectation for higher levels of consumer caution – prompted by very elevated levels of household debt.
For further details please see the attached document:
About the NAB Quarterly Consumer Behaviour Survey
The NAB Consumer Behaviour Survey (formerly the NAB Australian Consumer Anxiety Index) was launched in April 2013 in conjunction with the NAB Australian Wellbeing Index with the aim of assessing perceptions of consumer stress and wellbeing. The NAB Australian Consumer Behaviour Survey provides a subjective assessment of over 2,000 Australian's own concerns about their future spending/savings plans based on their job security, health spending, financial security for retirement, cost of living and government policies. The NAB Consumer Behaviour Survey is complemented by the NAB Australian Wellbeing Index which provides a snapshot of how more than 2,000 Australians perceive their own lives based on life satisfaction, life worth, happiness and anxiety.